Here at The Everygirl, we understand the nature of busy women. You barely have time to eat breakfast in the morning, let alone spend the day surfing the web. That's why this week, we're sharing some of our favorite articles on pop culture, design, and more.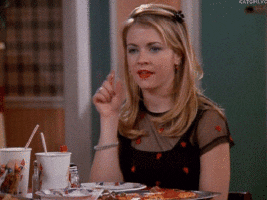 This is the best day of my life.
This is SO PURE I AM CRYING.
Tiny fringe, here I come.
If you have the time and resources, consider donating blood via the American Red Cross.
"…it is impossible to live in society as a woman and not second-guess the very food you put in your mouth or each individual inch of your exterior."
~so extra~
JT is too pure for this earth. Also, Justin Timberlake. He's cool too.