Rome, Florence, and Venice make up the Italian trifecta that we all include on our Italian travel itinerary, but getting off the beaten path during your trip is where you'll experience true local flavor. From scenic hill towns and rural landscapes to seaside beaches and picturesque lakes, Italy has something to offer for every type of traveler. If you have the luxury of time and are feeling adventurous, consider renting a car to really explore towns across the countryside. Our list is just the beginning!
1. Siena
Source: Jessica Burke for Style Me Pretty
This 13th century town is nestled in the Tuscan hills, surrounded by olive groves and Chianti vineyards. Piazza del Campo, the city's main square, is one of the biggest in the world and a UNESCO world heritage site. Siena is known for its traditional dishes such as wild boar, pappardelle pasta, and grilled meat, as well as their local wines: Chianti, Montepulciano and Vernaccia di San Gimignano.
Take at least a night to stay in a local agriturismo, a tradition that started in 1950 to allow farmers to make additional income by hosting guests on their property to save on taxes. Today, these beautiful farm houses are Italy's best kept secret and some of the most picturesque accommodations in the country. Most even serve farm to table meals made from produce, eggs, meat, and wine fresh from the farm.
2. Orvieto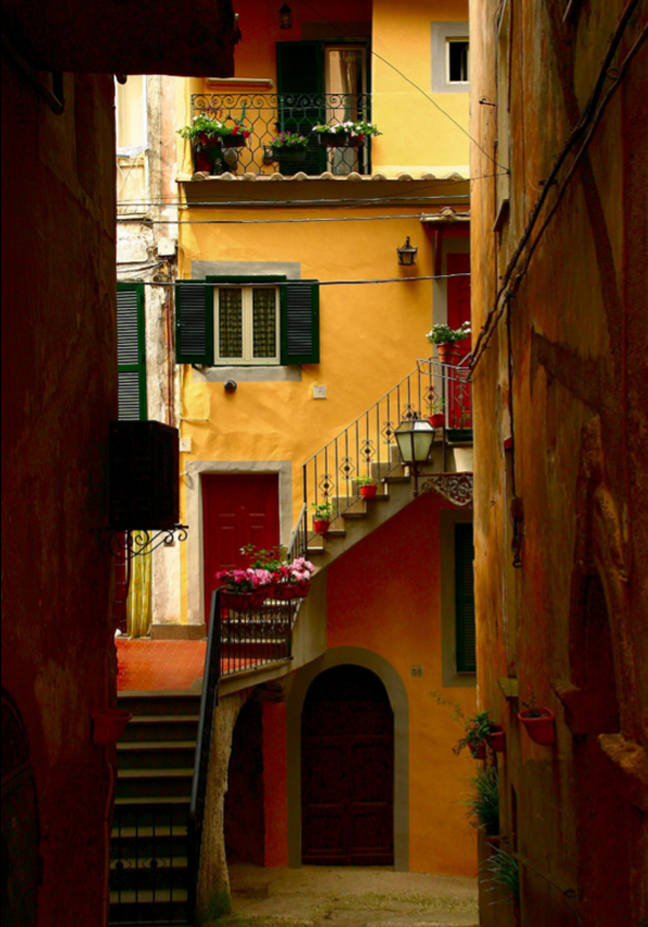 Source: Al Morrison
Orvieto is the definition of an Italian hill town. Just 90 minutes outside of Rome, the town sits on top of a hill of volcanic stone that overlooks the Umbria countryside. Orvieto's cathedral is a masterpiece, a stunning Gothic structure covered in mosaic tiles on the outside and stained glass on the inside. It's worth the visit alone.
3. Rimini
Source: Exposure Guide
If you're visiting in the summertime, head to local favorite coastal Rimini for packed beaches and boisterous nightclubs. The town's nine miles of beachfront are divided into sections, identified with their own number and personality. Marina Centro and Lungomare Augusto are the two most famous beaches on the Adriatic Sea, but take some time to stroll the coast's promenade to explore the rest of the coast, popping into restaurants and discos as the sun goes down.
4. Civita di Bagnoregio
Source: Hither and Thither
Civita and Bagnoregio were once one town, connected by a donkey path that linked the two communities. Today, the land is eroded away, and only a footbridge connects the mainland Bagnoregio with Civita, perched on top of the valley's peak. The town is almost completely deserted, with just 10 official residents, and has become the perfect place for urbanites to retreat.
Bruschetta (pronounced as a the true Italian "broo-sket-tuh") is their specialty: bread toasted on an open fire, drizzled with olive oil made with a 1500-year-old press, rubbed with garlic, and topped with diced tomatoes. It's as delicious as it sounds!
5. Parma
Who wouldn't want to visit the home of prosciutto di parma meat and parmigiana reggiano cheese? So admittedly, most visitors in Parma are there to eat. The town's Parmigiano Reggiano Association even offers daily group tours to show you the region's various master cheese-makers at work. If you're interested, book ahead online because tours require 20 days advance reservation.
6. Arezzo
Source: Bagni di Lucca and Beyond
Located just a one-hour train ride from Florence, Arezzo is the home of a monthly antique market that's known across the region. On the first Saturday and Sunday of every month, 500 vendors assemble across the historic center, selling everything from Italian lace to cookware. Shop with over 30,000 other customers, taking in the scene and browsing local wares.
7. Puglia
Source: Travel Republic
This seaside region is much quieter than the famous Amalfi Coast and known for its unique trulli (cone shaped stone huts in the town of Alberobello dating back to the 14th century). According to legend, the locals developed removable roofs that could be dismantled when collectors came by to save money on home taxes. Now, they are expensive properties to buy—some are even upscale hotels were you can stay for a unique experience.
Added bonus? The area is also known for their burrata, fresh mozzarella-like, milky, rich cheese that is meant to be paired with locally grown olives and crusty bread. For a decadent meal, book a table at Grotta Palazzese where you'll dine inside a limestone cave with a breathtaking view of the sea.
8. Lake Maggiore
Source: Country Club
Lake Maggiore is one of Italy's largest lakes, formed from a glacier on the south side of the Alps. If you're visiting in the summer, the Alpine Botanical Gardens that overlook the water or the Santa Caterina del Sasso Church are two popular destinations. During the winter, Lake Maggiore is known for its skiing resorts—the Torino Winter Olympic Games were held here in 2006.
9. Portofino
Source: Top Inspired
The Italian Riviera coastline, dotted with pastel-colored houses and cobblestone streets, is pretty as a postcard. Portofino, a fishing village just southeast of Genoa, attracts sailors and boaters, giving it a ritzy vibe known for its high-end boutiques and seafood restaurants. Make sure to take time from shopping to explore the Castello Brown Fortress for romantic, sweeping views.
10. Lampedusa Island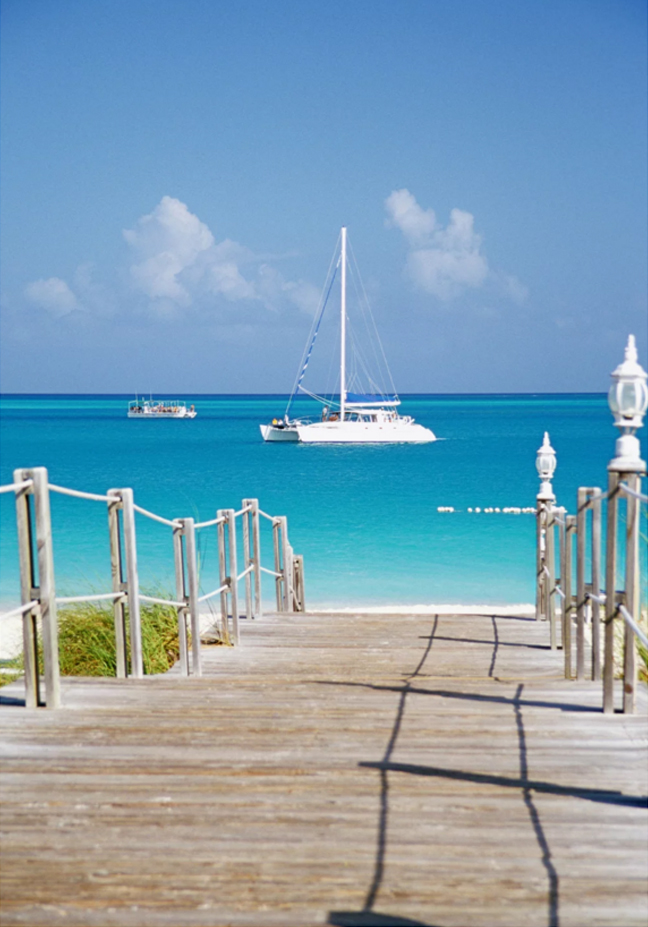 Source: Crazy Tourist
Lampedusa Island's white beaches and wild landscapes make it a Mediterranean favorite just off of Sicily. The heart-shaped Rabbit Beach is one of the most famous in the world and home to an amazing number of loggerhead sea turtles.
Have you been to Italy? If yes, share your recommendations with us!