Hard to believe that Thanksgiving is just a short three days away! We're (very!) excited about indulging in turkey and all its fixings with our nearest and dearest. With all the quintessential turkey day dishes coming out to play, there's sure to be plenty leftovers. You'll probably be recovering from all the eating, drinking, and indulging and less than thrilled to get back in the kitchen, so we've whipped up a ten-minute turkey salad recipe to help you use up those yummy leftovers easily and quickly. And if you have any sweet potatoes still hanging around your pantry, be sure to whip our popular sweet potato chips! They'll go perfectly with this dish.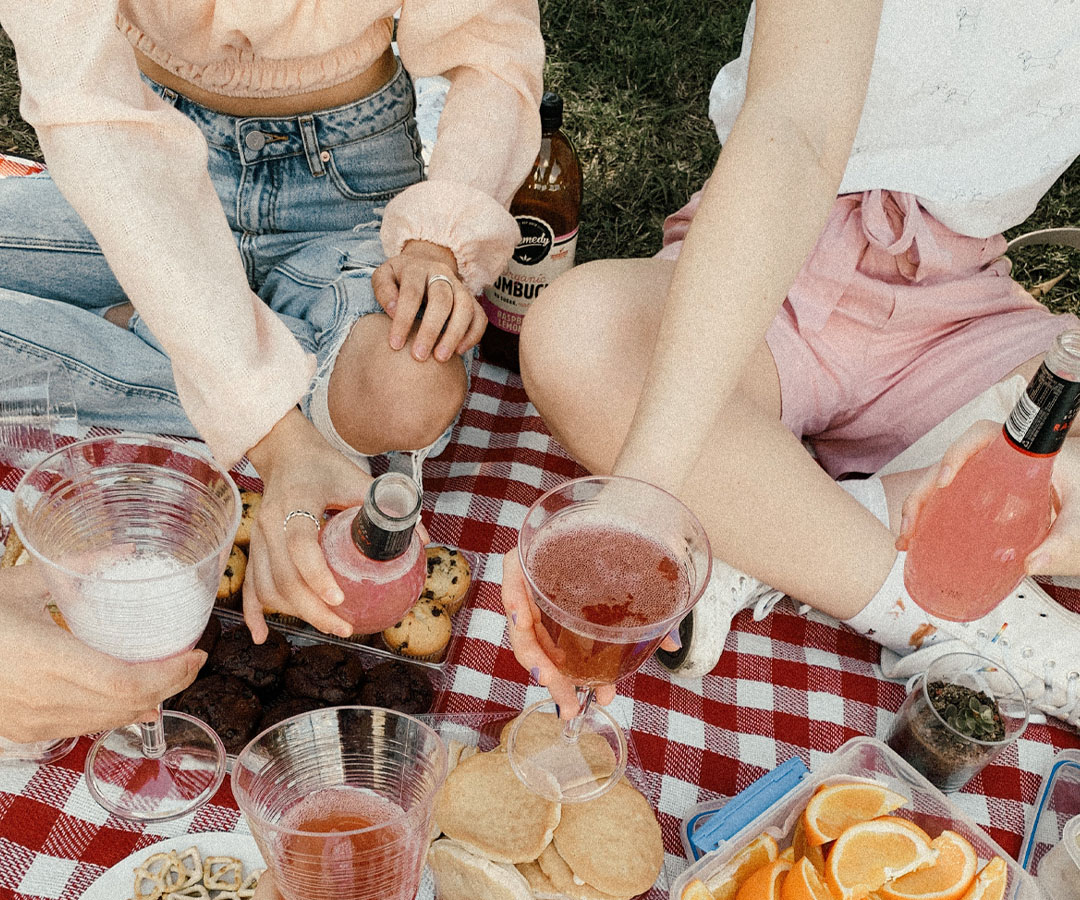 CURRENTLY TRENDING IN /
LIVING
your complete summer shopping guide
Ingredients:
1 lb. cooked and chopped turkey
1/2 c. dried cranberries
1/2 c. chopped pecans
3 tbsp. chopped parsley
1/2 c. good mayonnaise
salt and pepper to taste
Dijon mustard
4-6 mini pretzel buns, toasted
Alfalfa sprouts
Directions:
1. Toss all ingredients in a large bowl and mix until evenly combined. Season with salt and pepper to taste.
2. To assemble, cut pretzel buns in half and spread top layer with Dijon mustard. Scoop turkey salad on the lower bun and top with alfalfa sprouts. This recipe yields about 6-8 mini sandwiches.