I am not an extravagant person on the reg — I'm usually wearing a sweater, well-worn jeans, and heavily scuffed up loafers. To "jazz it up" I'll add a lip or on verrrrrrry fancy days, some dangly-ish earrings. But on New Year's Eve?! WATCH OUT HENNIES SHE'S OUT TO PLAY. I want all (and I do mean all) the bedazzle. The leopard coat AND the velvet jumpsuit AND the big ass hoop earrings AND the bold lip AND… you get the picture. So let's get sparkly up in here.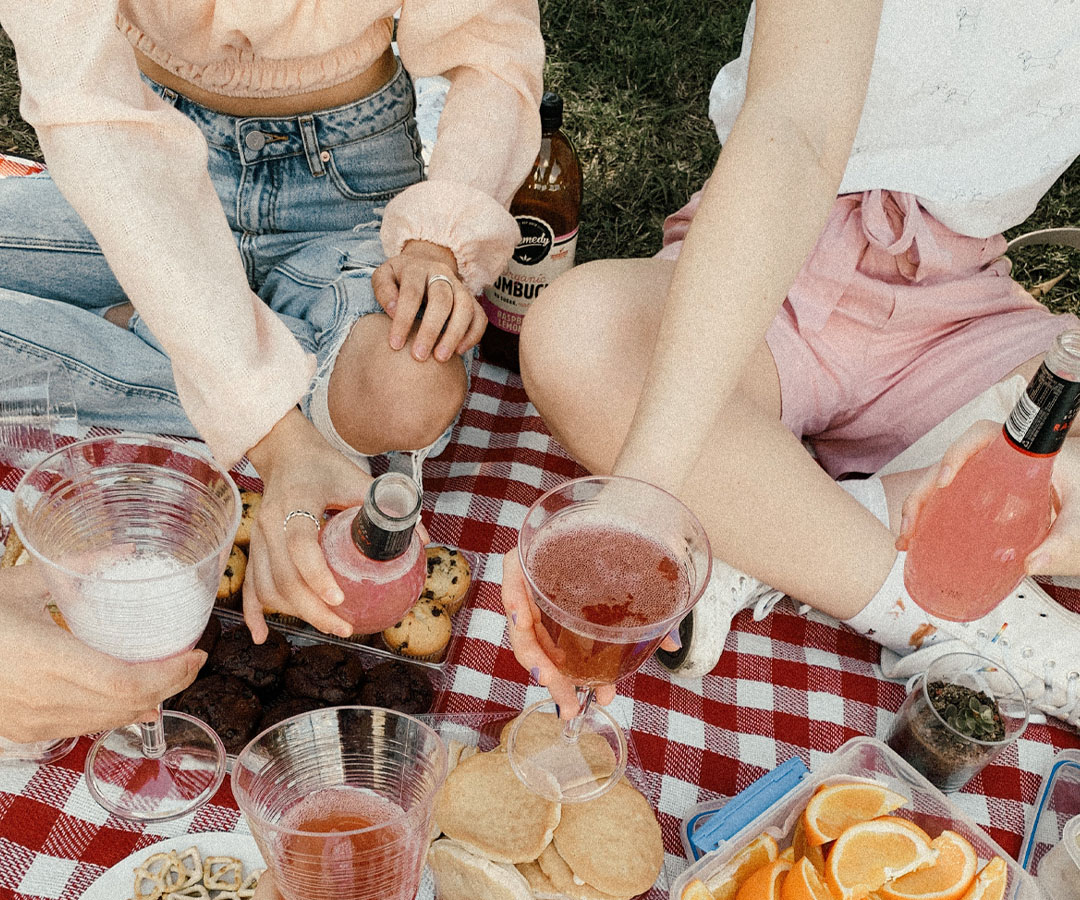 CURRENTLY TRENDING IN /
LIVING
your complete summer shopping guide
P.S. If you're a cozy NYEver, scroll scroll scroll! Lounge chic picks for you at the end.
The Dress
A dress so fly, so natty, so jazzed up that it demands an entrance and a capital letter.
Coat / Pink Dress / Statement Heels / Diamond Studs / Clutch
Tassel Earrings / Disco Dress / Strappy Heels
Faux Fur Coat / Spangly Dress / OTK Boots / Ear Crawler Earrings
Midi Skirt
Chic but also snazzy — the true dream.
Faux Fur Coat / Black Bodysuit / Studs / Heels / Sequin Midi Skirt
Slim Button Down / Pleated Satin Skirt / Heels / Star Earrings / Mesh Purse
Jumpsuit
I love the idea of this lewk with a Serena van der Woodsen pony and a bare collarbone area (décolletage, I presume?). All sleek skin and threadbare hoops.
Leopard Coat / Velvet Jumpsuit (on sale!) / Mules / Threadbare Hoops / Delicate Rings
Gimmie all the Lady Mary vibes — lace, pearls, pops of red, jangly beads, and one hell of an attitude.
Red Sweater Coat / Lace Sleeve Jumpsuit / Pearl Earrings / Red Lipstick
Sparkly Heel / Beaded Bag
Festive Pants
Ya girl (it's me, I'm your girl) loves a festive pant — sassy and comfortable? Who gave her permission?!
Glittery Tank / Blazer / Festive Velvet Pants / Booties / Clutch / Ear Crawlers / Wide Belt
Consulted The Everygirl office about this furry clutch and the consensus was "if not NYE, when?!" which is the most accurate thing I have ever heard.
Black Topcoat (on sale!!) / Wrap Front Bodysuit / Satin Pants / Heels
Statement Earrings / Furry Clutch
Party Top + Jeans
All I ever want is a party top. You can wear it with jeans. You can wear it with leggings. It's sequined up as all hell. IT'S EVERYTHING AND MORE.
Sparkly Blazer / Camisole / Jeans / OTK Boots / Gold Earrings
Leather Jacket / Sequin Party Top / Statement Earrings
Straight Leg Jeans / Sparkly Heels
Couchy Chic
If you're not about those ~going out~ vibes (I feel that), you may want to spend your NYE cuddled on the couch with some fabulous wine and a free concert queued up on the ol' TV.
Tie-Front Thermal / Sequin Joggers / Faux Fur Blanket / Slippers (an Alaina Kaz fave!)
Oversize Cardigan / Silky PJ Set / Throw Blanket / Cozy Socks / Mini Candle