Is there any better feeling after a long day of traveling than that moment when you can finally check into your hotel? After collapsing on the bed and taking the hottest shower known to man, you can finally face unpacking your bags. But wait a second. Your cautiously packed beauty products are suspiciously sticky. Ah yes, those little bottles you bought and carefully decanted your favorite products into have failed you. It's not your fault, those bottles never work. Let's blame them. Or cabin pressure. But not you! And not only do you now have a mess on your hands, but you have to go find some overpriced replacements when you should be laying on a beach, Mai Tai in hand.
Or you could go back in time and make sure this personal hygiene disaster never struck. Ok, that's not really an option. But by packing the right non-liquid products for your upcoming summer vacation, you'll save room in your carry on for the must-have liquids — hello contact solution — and skip any wet surprises when you land. And without further ado, here are the non-liquid products you should be packing for your next trip.
1. Sun Protection
Anyone who has ever spent a small fortune on a bottle of sunscreen in a hotel lobby knows how bad it burns (lol) to have to shell out for sunscreen moments before you hit the beach. But we're living in the future. And that means we have powder and stick sunscreen options at our disposal. For a thicker application apply a solid formula, but keep the powder one in your purse at all times for easy touch-ups during the day. As a bonus, the powder formulas won't mess up your makeup and even work as a mattifier. That way you'll be shine free in all those vacation photos you're planning on posting when you get home.
2. Cleansing Stick
If you really like to suds up at night to cleanse your skin of any of that aforementioned sunscreen or city dirt or makeup, then you've likely had that moment of panic when eyeing your tiny sample sized face wash. And despite what your male travel partners seem to think, hotel bar soap is not going to cut it. Which is where solid cleansers enter the equation! The best part of these formulas is you won't waste any of your limited supply of cleanser because it's super easy to use just what you need. I've been using this Herbivore Botanicals bar soap for months now and it still looks brand new. And I know what I said about bar soap earlier, but this one is amazing!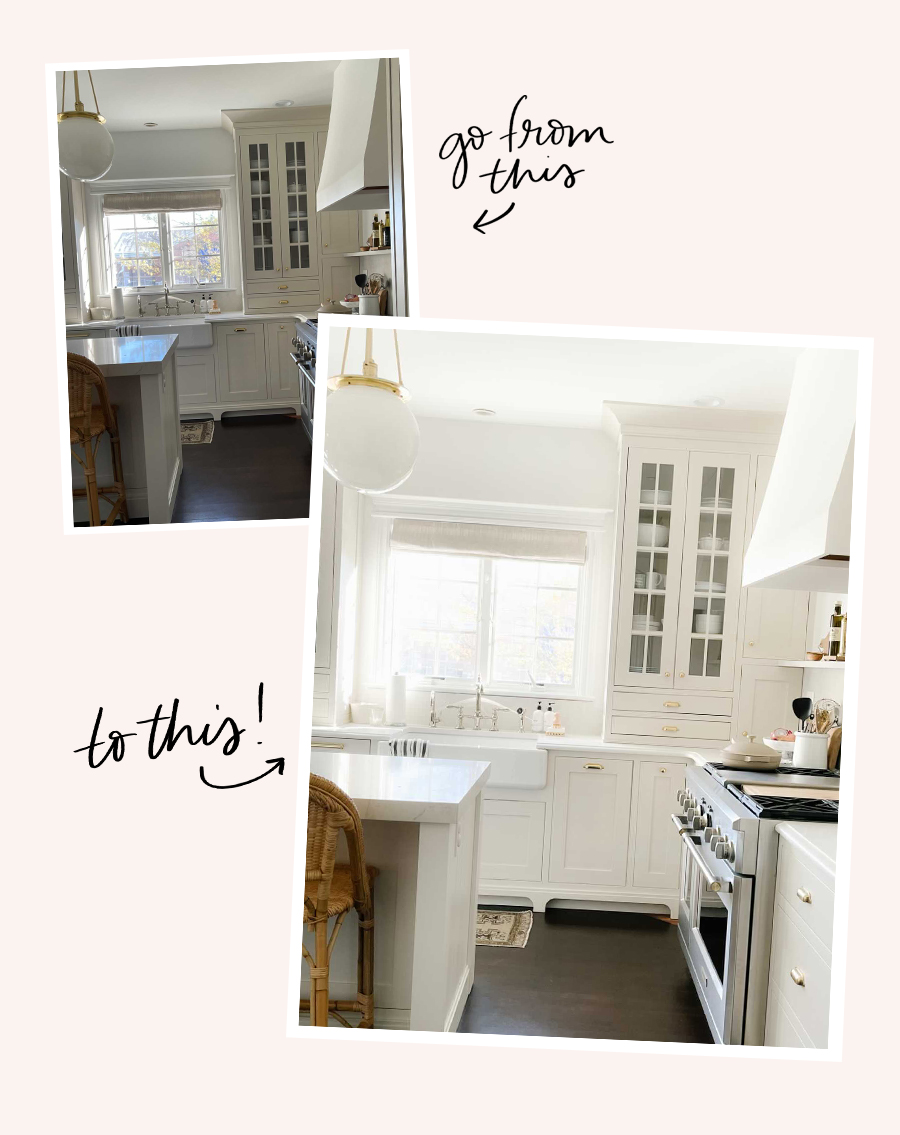 NEW! The Everygirl Presets for One-Click Editing
We just launched mobile Lightroom presets, available for download right now! A beautiful photo is literally just a tap away. And with nine different styles from moody to ultra bright, you'll have endless editing options.
GRAB THE PRESETS >
3. Face Masks
One of the best parts of a weekend getaway with your girlfriends is holing up in a cute Airbnb and taking time to just relax and indulge. And face masks are such a fun and easy way to pamper yourself. But most face masks come in pretty hefty jars or tubes that aren't going to get past airport security. Try packing a few sheet masks. You'll be the group favorite when you whip one of these masks out of your bag.
4. Oral Hygiene
Sometimes you want to travel lightly, but that doesn't mean your dental hygiene has to suffer. Before your next camping trip, stock up on light-weight powder and tablet oral hygiene products that won't weigh down your bag while hiking. All you need is a little water to activate them! And you don't risk any oozing tubes ruining the few clean socks you have left. The mouthwash tablets are especially helpful for when you don't want to pull out your toothbrush in the airport/plane/bus/rest stop bathroom yet still want to freshen up quickly.
5. Creamy Formulas
Spending a week on a romantic vacation may make you feel like you're radiant, but your skin has a different agenda. Dehydration, sun exposure, lack of sleep, and all that wine may lead to a less than perfect complexion. Which is where these one-pot wonders from RMS Beauty come in. Seriously these tiny, but very concentrated, face products work wonders. They're formulated with coconut oil to give your skin that "I'm on vacation glow" you've been craving. And you can easily apply them with just your fingers, saving you the trouble of packing bulky makeup brushes. Win, win, and win.
6. Dry Shampoo
Whether you're backpacking, have a crazy long layover, or are just having too much fun to wash your hair, dry shampoo will keep you covered. But guess what? That aerosol can you've come to rely on when running late for work is considered a liquid by the TSA. Which means it's taking up valuable real estate in your little plastic baggy. Remember back in the day, when baby powder was your only option for absorbing excess oil in your hair? Well, it worked, if you didn't mind a white powdery look to your hair and the very obvious scent of baby powder. Luckily, these new and improved powder dry shampoos apply the same concept, but work way better and won't make your hair look dull. And they can help give your hair some major volume. You might even want to switch to them when you get home!
7. Body Moisturizers
It's a pretty safe bet that you'll feel a little dried out while traveling. All that sand, sun, and airplane air can make your skin feel parched. Packing a small amount of facial moisturizer is easy enough. But what about when you want enough product to slather all over your body? These balms and salves are the perfect formulas to moisturize everything from dry cuticles to ashy elbows. Try applying these super indulgent formulas after hopping out of the shower to trap all that much-needed moisture in.
What beauty products do you swear by when traveling?