Building the perfect wardrobe doesn't happen overnight! It's just the opposite, actually. Curating a collection of pieces you love takes an investment (both money and time) to achieve a closet that will transcend trends, fads, and years. (Is it just us, or does every woman dream of passing down a few fabulous pieces to her daughter?)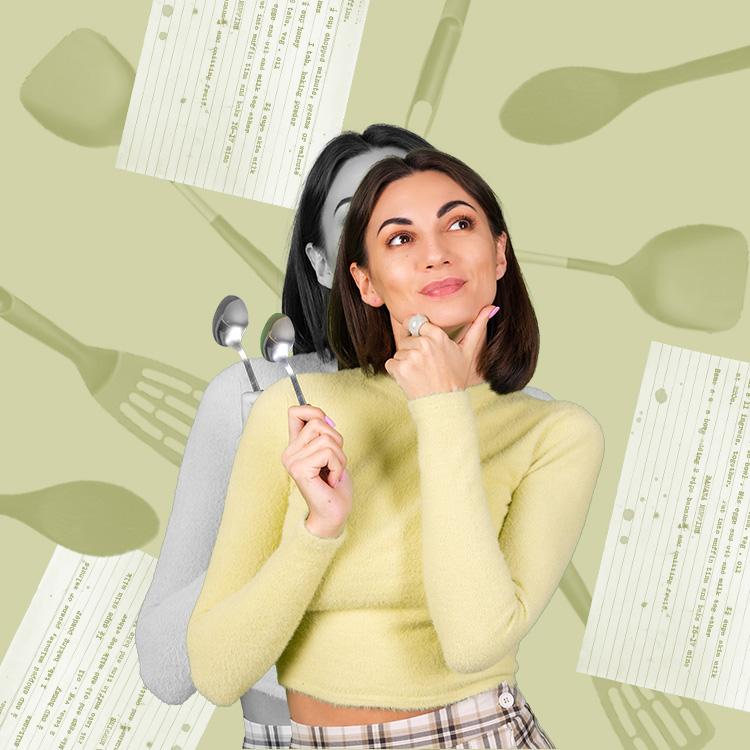 high in protein, good for gut health, and anti-inflammatory? yes, please!
We can all agree that there are some pieces that are certainly worth a splurge—but what? And how can you tell? To answer, we turned to a handful of our favorite bloggers: Read below as they gave us savvy tips for purchasing investment pieces.
Ditch the trends, and go with timeless staples
image via Kelly In The City
Ask yourself: "Are there at least three different ways I can wear this piece?" If yes, you know it won't be a one hit wonder that sits in your closet and gets worn in only one situation, once a year! Think about whether it's realistic that you will wear this piece five years from now. –Mary Orton, Memorandum

Always opt for classic over trendy. Nothing is worse than investing in something that will only be cool for a couple of years! – Krista Robertson, Covering The Bases

Invest in accessories. Clothing can wear out quickly, and you get bored of it easily. Shoes, handbags, and jewelry will last a lifetime. – Sydney Carver, Summer Wind
Take your time—shop around for the right fit
Go with your gut
image via Style Me Grasie
When you invest in something new, follow your emotions! If you love something that badly, you probably do need it! – Courtney Quinn, Color Me Courtney
If you're not absolutely head-over-heels for it in the dressing room, you're most definitely not going to feel that way when you get home. Invest in pieces that absolutely steal your heart from the moment you slip them on in the not-so-flattering lighting of the dressing room. This way, you know you'll love it when you get home. – Jessi Afshin, The Darling Detail
If it's a bigger investment, sleep on it before you buy. If you're not thinking about it the next morning after a good night of sleep—say adios, amigo! It's a great way to figure out if you really want something and also the most efficient way to ward off impulse buys. Sometimes I even wait a week or so before pulling the trigger. If it's sold out, it simply wasn't meant to be! – Jessi Afshin, The Darling Detail
Prepare for upkeep
imaga via Elle
If you're investing in items made of silk or cashmere, know that you'll need to store and launder/dry them in special ways. Make sure you are ready to take on that responsibility! For example, I send my Barbour jacket back to the factory in the summer to have it re-waxed. I also like to store my cashmere in a dark, dry cedar trunk. – Sydney Carver, Summer Wind

Pay attention to the material. When I buy shoes, I always make sure that they are made of leather. A leather insole and leather sole are important to me because I know that if I invest in shoes and they wear out, I can have them resoled and brought back to life! – Sydney Carver, Summer Wind
Less is more
image via The Darling Detail
When shopping for an invest piece I always follow the quality vs. quantity rule. Investment pieces ask more from your budget, but gives you a lot more in return. I recommend taking your time with it. Searching for the perfect piece and researching for what style you love the most is half the fun! – Adriana Contreras, Leopard Martini
With an investment piece, sometimes less is more. Instead of investing in a few semi-expensive pieces, it's sometimes best to seriously splurge, it will just make it that much more special! – Courtney Quinn, Color Me Courtney

I've learned that it's smarter to invest in a more expensive piece that will last for years to come (and that will be extra special to the heart) than wearing your way through cheaper items that easily break/tear with minimal wear. – Jessi Afshin, The Darling Detail
What are your tips when shopping for investment pieces?