Here at The Everygirl we love breakfast (and dinner) in bowls. And there are many reasons why fruit-layered breakfast bowls are my favorite! Not only do they pack plenty of nutrients, but I'm also able to eat a hearty breakfast that will support me throughout the day. (You can even mask some of those vegetables you're less enthusiastic about with fruits you love.)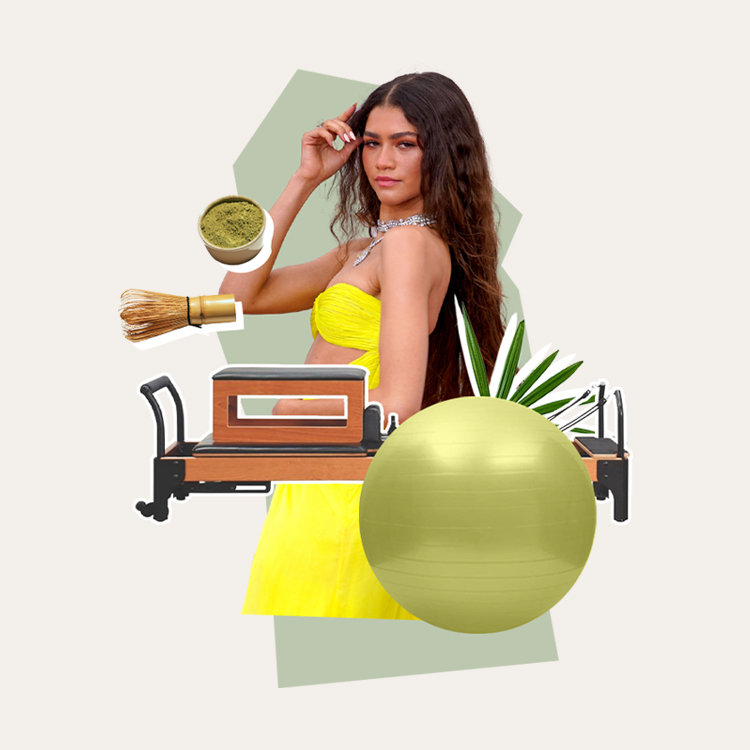 she's (kinda) just like us!
Today I want to share three of my favorite bowls I like to make both at home and for on-the-go. The basic ingredients needed for each fruit breakfast bowl are pretty simple (and easy enough for you to manage, promise!). So, let's get to the recipes.
Berry Protein Smoothie Bowl
Chock full of blackberries and strawberries, this thicker-than-a-smoothie bowl offers nutritional benefits like increased alertness in the brain (which helps maintain thought clarity and good memory) and a healthy dose of antioxidants, potassium, and vitamin C. I like adding fun toppings (like additional fruits, cacao nibs, chia seeds, and unsweetened shaved coconut) for texture.
Ingredients:
1/2 cup blackberries (plus more for garnish)
1/2 cup strawberries (plus more for garnish)
1/2 avocado
1 – 1 1/2 cups almond milk
one serving vanilla protein powder
chia seeds, cacao nibs, shaved coconut for garnish
Directions: 
Combine the blackberries, strawberries, avocado, almond milk, and protein powder in a blender and blend until well incorporated. Pour blended contents into a bowl and layer additional toppings on the surface for a heartier spoonful.
Need to take it to go? Pour blended ingredients into a mason jar and top with fruit.
Banana and Blueberry Granola Bowl
Yogurt-based fruit bowls are low maintenance and easy to take along if you're having a busy morning. I love the combination of bananas and blueberries for both the taste and nutritional value—bananas are high in potassium, which can prevent muscle camping after exercise. One cup of blueberries carries 14% of the recommended daily dose of fiber and are antioxidant powerhouses. I top the bowl with granola, seeds, and coconut for a crunchy texture that keeps me satisfied.
Ingredients:
1 cup vanilla or honey Greek yogurt
one banana
handful of blueberries
raw/organic honey
lightly sweetened granola
flax and chia seeds
shaved coconut
Directions:
Add Greek yogurt to a bowl and layer the fruit on top. Sprinkle granola, seeds, and coconut shavings on top, then drizzle honey over ingredients.
Need to take it to go? Starting with the Greek yogurt, layer all of the ingredients into a mason jar, finishing with the granola and seeds on top.
Berry Quinoa Breakfast Bowl
Instead of grabbing a box of cereal that's bound to filled with unnecessary calories and grams of sugar, opt for a healthier version that features heart healthy fruits and grains. Because quinoa is protein rich and carries twice as much fiber as other grains, it's bound to keep you full until lunch.
Ingredients:
1 cup cooked tri-color quinoa
1 cup blueberries
1/2 cup blackberries
1/4 cup chopped pecans
1/2 cup almond milk
1 teaspoon cinnamon
2 teaspoons honey
Directions: Cook quinoa according to directions on package. In another pot, heat up the almond milk, honey, and cinnamon. In a bowl, combine the quinoa, blueberries, blackberries, and pecans. Pour almond milk, cinnamon, and honey mixture and stir.
Need to take it to go? Try cooking quinoa the night before and add it to the bottom of a mason jar. Assemble solid ingredients on top of the quinoa. The next morning at work, heat the almond milk and honey in a microwave, then pour the contents over the quinoa/berry mixture in mason jar.