Serving trays are versatile, functional, and can make for great decor. Having a tray or two around your home is always great for serving breakfast in bed, having friends over for tea, or styling up your coffee table with books and candles. A simple tray can always use a facelift or a temporary touch of something extra. Forget throwing something out or buying new. We turned to stylist Tiffany Pratt to help us with a few simple tricks to extend the life of your existing (and slightly boring) serving trays.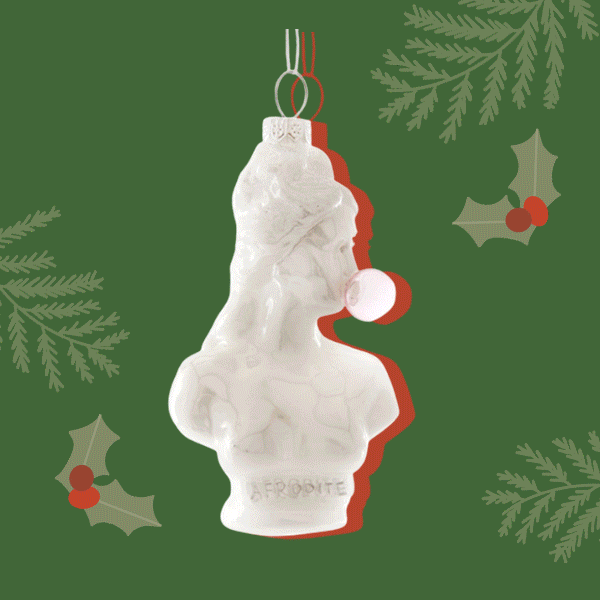 Whether you prefer your tree to be a masterpiece or a beautiful array of memories, there's something for everyone at Carlyle Avenue's ornament shop. Don't miss their expertly curated collection!
Window Marker DIY
You will need:
– Crayola Window markers
– Lucite/glass/plastic serving tray (I used this tray from CB2)
Clean your smooth surface and color! Write messages or draw patterns. It is up to you! Once you are finished with the design—you can leave it or wipe it away! The most important thing is to have FUN! Almost no dry time and you and endlessly create private and personal messages of tray serving love every time!
Gold Tape DIY
You will need:
– Uline Gold tape
– Scissors
– Tray (I used this tray from Ikea)
Give any existing tray the gold finger! You can tape and design anything you want! This gold tape puts the Midas touch onto anything it sticks to! I rocked some stripes, but you can completely cover it or do a plaid. No dry time required! Stick and serve!

Watercolor Dots DIY
You will need:
– Liquid Watercolor
– Circle sponge
– Ikea wooden tray (or you can use a bingo dabber)
If you have a wooden tray of any kind you can dab your way into a polka dotted heaven within just a few short moments. You can use any color you want and do any pattern that you like. Give it an hour to let the dye settle—then you are ready for tea! ENJOY!