There are few things more precious than the square feet you call your own. Coming home to a place that feels not only tidy and well designed, but uniquely yours, is one of the best ways to refuel after a day of work. So how do you create an apartment that would be deemed Pinterest-worthy? How do you make your home yours? We partnered with HomeGoods to style three areas that cater to the way we spend our time. If you fancy yourself a bookworm, entertainer, or coffee aficionado, look no further for design inspiration that will customize your home by adding just a few key accessories.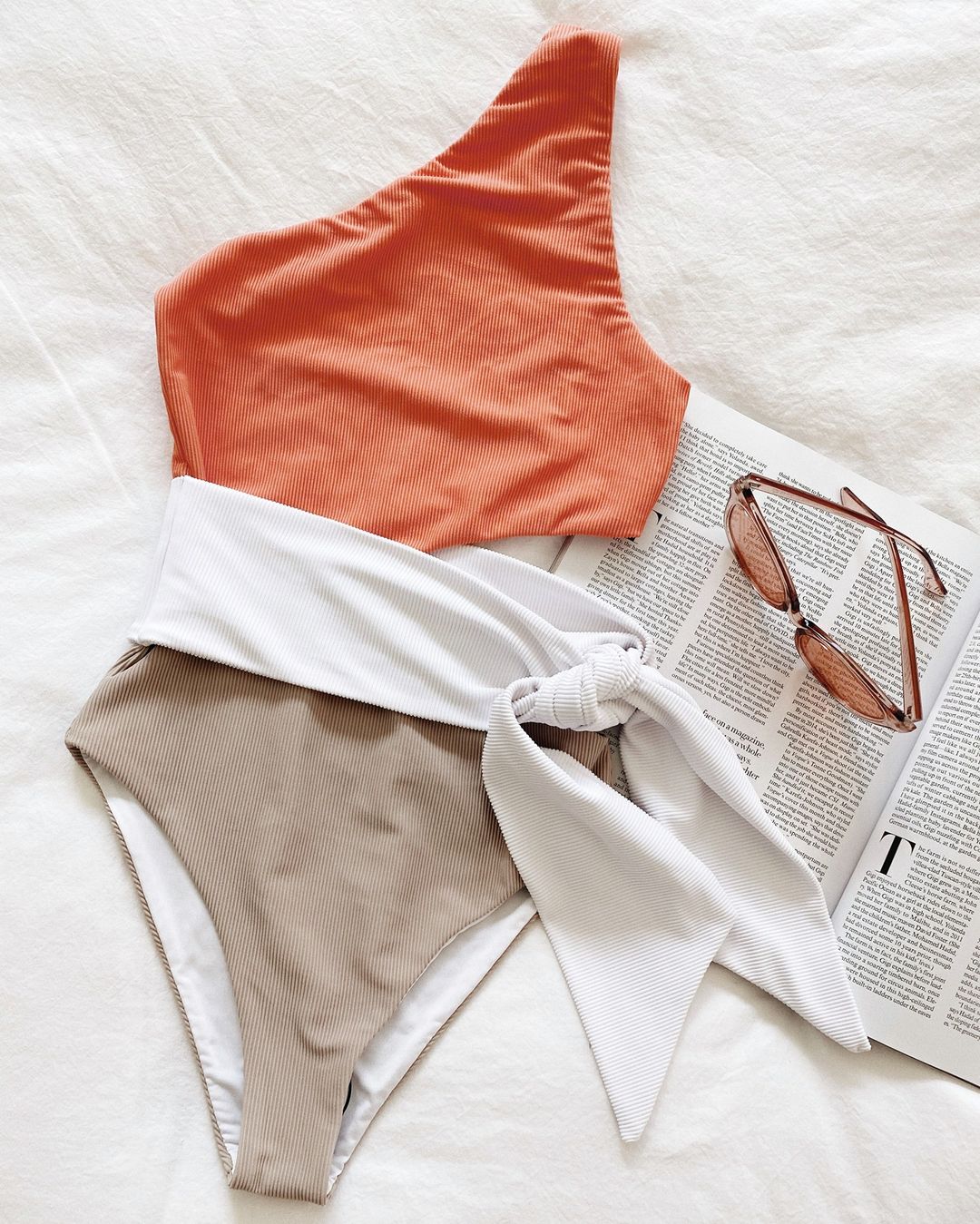 Consider your swimsuit search done.
For the Bookworm: Cozy Reading Nook
Cozy is the name of the game when you're creating the perfect spot to curl up with the latest NY Times best seller or your favorite magazine. The main ingredients? A comfy chair, warm throw blanket, great lighting, a bench to prop your feet or hold your latte, and a few pretty items that make the whole corner feel inviting.
The buttery soft throw blanket is heaven on earth for less than $20, and we totally scored with this lamp that is simple enough to work with any design scheme—but still adds a feminine element. The bench is upholstered in a really pretty linen fabric that we love for its subtle texture, and looks way more expensive than the $100 we paid for it. We used fresh flowers in a crisp white vase and a silver lantern candle holder that adds the slightest hint of glam. If you're not already a book lover, this snuggly corner might just change your mind!
For the Entertainer: The Ultimate Bar and/or Music Area
If you're considered the Monica Gellar of your group of friends (a.k.a the hostess with the mostess), chances are you could use a designated place for your entertaining must-haves: cocktails and tunes. Using the top of a standard three drawer chest or dresser allows you to carve out an entertaining space without bringing in additional furniture, and still gives you plenty of space for all the essentials.
Candles can be an expensive investment, but we found this one at HomeGoods for a mere $6 and to say we're obsessed would be an understatement. Inviting guests into a house filled with a yummy scent (wild mint and white tea, in this case) sets the tone for the rest of the evening, and for this price you could pick up several!
Keeping wine glasses and bowls at the ready keeps you from digging through your cabinets to scrounge up extras for your guests, and we fell in love with these gold-rimmed glasses that feel extra fancy, even if they were only $6 a pop! HomeGoods had just about every type of serveware at our fingertips, so we plucked up these nifty ceramic bowls to hold easy snacks like gourmet popcorn and candies (yes, HomeGoods also has yummy treats!).
A simple woven basket to house your favorite records gives guests easy access to sift through your collection and play DJ, giving you more time to greet, mingle, and keep the cocktails coming.
For the Coffee Aficionado: An In-Home Coffee Cart
If your first stop on a Monday morning is the local coffee shop, consider creating an in-home coffee cart. Not only will it give you extra time to enjoy a latte in your pajamas, but it could also save you hundreds of dollars in the long run. Waking up to a personalized coffee bar complete with your favorite mug and ceramics, a stovetop coffee maker, and the coffee of your choice feels like the start of a gratifying morning routine!
We purchased this charming set of mugs from HomeGoods, which certainly beat the usual to-go cup from Starbucks. The same could be said for the classic cream and sugar holders, which feel more personal than your typical sugar packets or creamer from a carton. All in all, a welcome departure from the mad dash to the coffee shop, and easy to replicate in just about any space.
Have you made any personal changes to your home this year? How do you find ways to make your home uniquely yours? Share with us in the comments below!
This article was sponsored by HomeGoods but all of the opinions within are those of The Everygirl editorial board.