I've hit an awkward stage in my freelancing career. Things have been going so well that I no longer have to fight for work each month. I'm surpassing my income goals and I'm only working with clients I love on projects I truly enjoy. This all sounds great — and it is! But, now I'm faced with a decision I wasn't full prepared to make yet: do I continue to freelance, knowing that I can't take on any more work, new clients, or try new projects? Or do I start a business?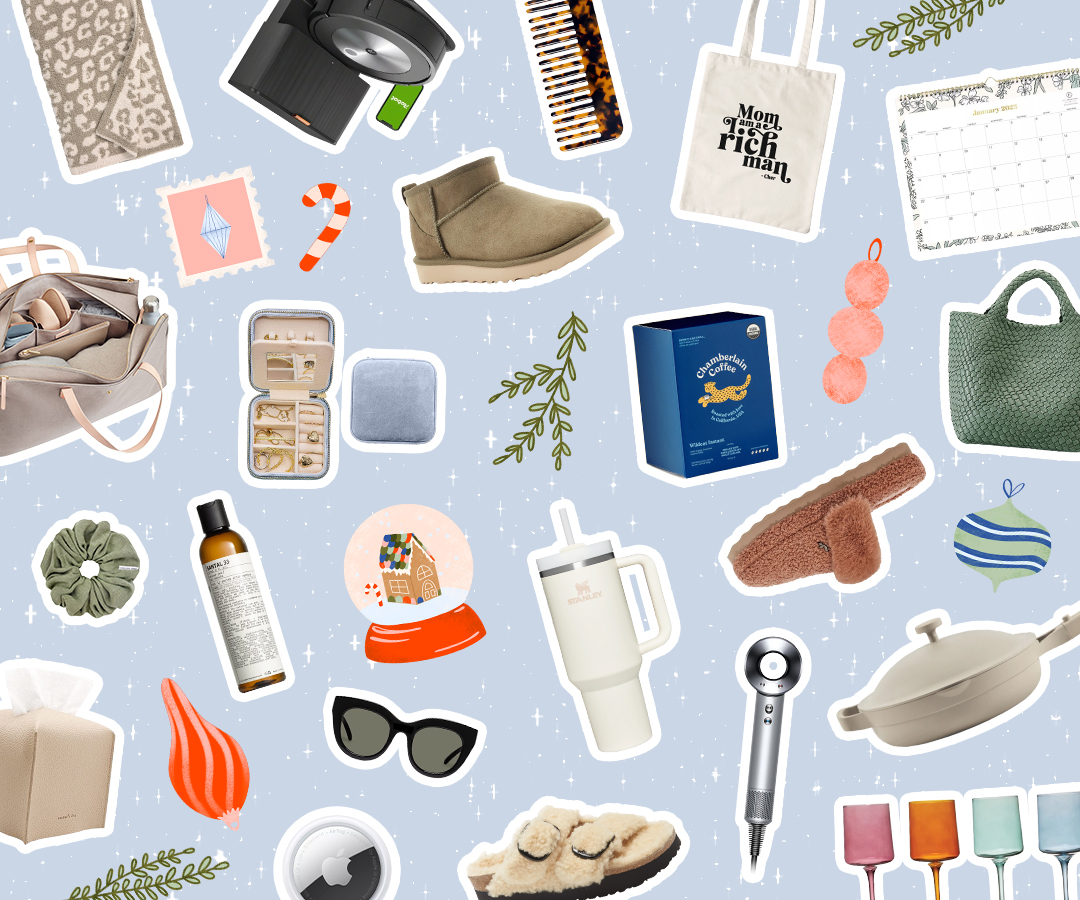 With hundreds of thoughtful gifts, you're sure to find something for everyone on your list!
The reason I'm mentioning this is because mulling over my options has forced me to examine what life would look like as an entrepreneur. One thing I need to consider is how much it would cost to start a business. As a freelancer, I've tried to keep my expenses as low as possible. There's no company buying my office supplies or reimbursing me for miles. Any money I spend on work-related expenses comes straight out of my bank account. Reflecting on my potential business expenses forced my to look at what I've spent as a freelancer. I noticed a few bad spending patterns that my freelancing friends and I have fallen into. Here are four ways that freelancers overspend, plus a few thrifty solutions to consider.
"Necessities"
I've fallen into the trap of buying "necessities." If I can justify something as a work expense, then I am more likely to overspend. For example, those shiny new business cards I never use? I've bought them twice. Don't get me started on the overpriced stationary, apps, and professional memberships I thought would help my career. Spoiler alert: none of it did. Now I try to keep things as simple as possible. Keeping a mostly paperless office helps, as does setting a monthly budget for networking expenses. Before I make any purchases for my business, I calculate how much time it takes to make that money. Do I really think that desk organizer or productivity app is worth the cost?
Source: Blog Appètit
Networking
Can anybody hear me? Freelancing can be lonely. Not to mention competitive. The combination of the two puts a lot of pressure on networking. You want to impress a potential client or new industry connection, why not pick a trendy bar or restaurant to meet at? Because it's expensive, that's why! One nice dinner can set you back a pretty penny, especially if your income is inconsistent. Sometimes I pull out the big guns and splurge for cocktails. But as often as possible, I try to stick to coffee shops or affordable lunch spots when I know I'll be footing the bill.
Conferences are another area it's easy to overspend on. When you're feeling uninspired or like you need some new business connections, it's easy to justify attending a pricey conference. Make sure before you buy tickets that you know you'll get a lot of value out of the event you're attending. For a cheaper alternative, consider purchasing a recorded version of the conference afterwards. Some conferences even upload videos of their panel discussions and lectures online for a low price or for free once the conference is over.
Source: Inspired By This
Emotional Moments
Freelancing comes with a lot of high and low moments. There are plenty of big client wins and press mentions to celebrate. But there are also what feels like endless rejection emails and "am I ever going to get paid?" stress to deal with. At this point, I'm in a toxic love-hate relationship with my email. Sometimes it delivers me the best news ever; sometimes, just sadness. Which is why you can probably guess that I lean into celebrating. (I prefer Nordstrom to champagne for the record.) When it comes to soothing a broken ego I tend to overspend. There's nothing a pricey happy hours with my girlfriends can't fix. Who can cook when it feels like all their hopes and dreams are crumbling?
I realized that I couldn't spend money whenever I was feeling emotional about work. Now when I have a bad day, I try to head to the gym and sweat it out. If I have something to celebrate, instead of buying a new dress as a reward, I take an afternoon off from work to read or have an at-home spa day.
Source: @danielleebrownn
Coffee Shops
I don't work in coffee shops. I've never seen the appeal. Even in college all I wanted to do was go home and study. Maybe this is a California problem, but grabbing a latte around here can cost up to $7. While I can see the appeal to wanting a change of scenery, spending money to mix things up can add up fast.
Let's say you want to get out of the house for a few hours three days a week. If you're spending $5 every time you go to a coffee shop to work, you're looking at almost $800 a year on cappuccinos. If you need to get out of the house, try a public library, or a shopping center with free wifi. If it's warm enough, head outside and work on your patio. You may have to get creative, but you'll save money if you find ways to avoid heading to Starbucks whenever you need a change of pace. My go-to is my parents' house. Once a week I leave my tiny apartment to work at their house. The fact that they have two puppies I can take breaks with doesn't hurt either.
Hey freelancers, how do you save money and avoid overspending?