With Halloween just a few days away, I think it's safe to say that the holiday season is officially upon us. (So yes, yes I will be playing Nsync's Christmas album on repeat beginning…NOW.)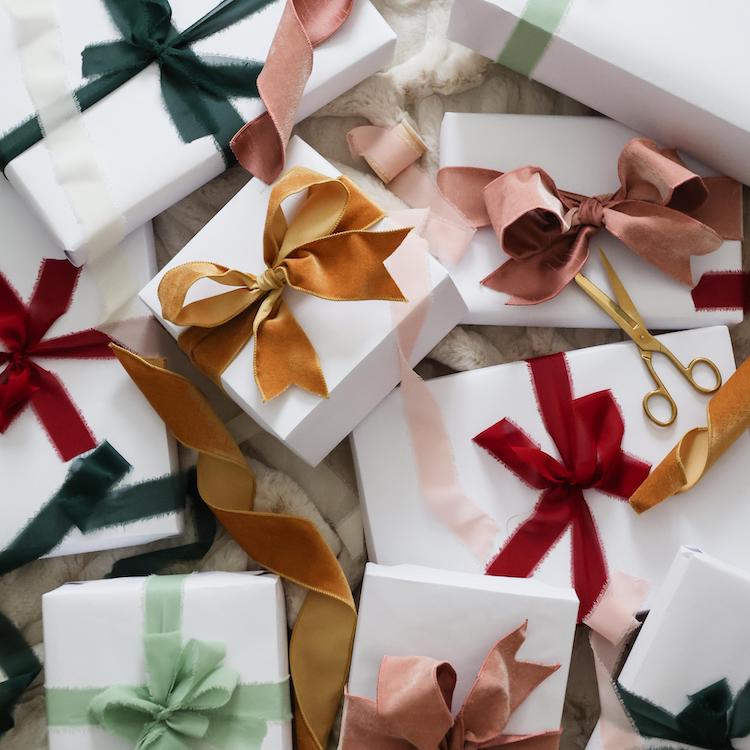 the perfect gifts for everyone—and we mean everyone—on your list
This is absolutely my favorite time of year: boot-weather, my birthday, and buying the perfect gifts for the people I love! What could be better?
Unfortunately, my wallet—inanimate object that it is—doesn't always share in my excitement. I love A LOT of people, so it gets pretty pricey to spend money on the perfect gift for all of the wonderful people in my life. I assume you can relate?
If so, here are five ways you can save money this holiday season, without skimping on presents for those you love most:
1. Track (and budget) your money. 
Do you know how you're spending your money now? I mean, like, really know. You might be surprised to find that you spend $35 on chai tea lattes every week or that the Friday night drinks and Sunday brunch with your friends are adding up to thousands of dollars every year. By tracking what you spend and setting a clear budget for specific categories, I guarantee you'll find areas where you can cut back, be more intentional with your spending, and save a bit of money!
2. Skip the salons: rely on DIY beauty treatments.
I understand the importance of looking presentable: of having fresh skin and healthy hair—and perhaps, a manicured hand every so often. But that can get expensive when you let the pros handle it. And, to be honest, you don't really need them! (Sorry, pros.) At-home mani/pedis, face masks, bath soaks, and hair treatments are easy to use and can be really fun when you give yourself the time and space to indulge. Plus, you can make most of these body treatments yourself with ingredients found inside your house! Do you have coffee grounds? Good! You have the foundation for a fantastic exfoliating scrub. You're welcome.
I'm not discounting the fun of letting someone else pamper you, but if you let yourself take over every few weeks (or months), you may find even better ways to spend that beauty budget!
3. Use virtual coupons for your favorite stores.
Coupons. I love them. And when I spend them on things I already wanted to buy—you know, as opposed to the items I want to buy after seeing the coupon, ahem—I feel like I've hit the money-saving jackpot! (Note: I have.) And you can too!
These days there are so many helpful websites and apps—like my personal fave, the Target Cartwheel app—that let you virtually collect all of the coupons you need and keep them in one place, where (unlike your car/purse/desk drawer) they can't be easily lost. One quick swipe of a barcode is all you need to save a lot of money.
It's convenient and cost-efficient! Win-win.
4. Make your gifts.
Okay, listen. I resisted this one too. I was convinced that, if I went this route, I'd have to gift a sock bunny to everyone I hold dear.
Don't think you're crafty enough? I get it. I've been there. But we both need to open our eyes! Just log onto Pinterest or Instagram–there's an entire image database of creative, inventive, and most importantly, personal gifts, alongside step-by-step instructions on how to make them! A few homemade gifts we love? These, this, and everyone's favorite baked good just the way they like it and wrapped creatively.
This is an incredibly easy way to save money during the holidays and it also adds some heart to the gifts you give. Assuming you avoid the sock bunny selection, any gift you give that you've made yourself will certainly be unique and thoughtful.
5. Make more money! 
I know, I know, this is easier said than done. But there are ways to do it! And one of the best ways to save more money—and/or have more money to spend on gifts this holiday season—is to make more money.
You could write a few articles for reputable, well-paying websites. Or pick up a holiday shift at your favorite retail store (trust us–the money you'll save on the discounts alone are worth it!). You might go so far as to ask for a raise at work! Whatever you choose, there are myriad ways to make more money and, as we've established, the holidays are an especially opportune time to have extra cash! With a little planning and ingenuity, you can save (and then, spend?) as much money as you need to this holiday season—and year-round, really. Happy Holidays!
Tell us: How do you plan to save money this holiday season? Let us know in the comments below!

This post is sponsored by Target. Start saving on things you already buy at Target by downloading the Cartwheel app today!