The beginning of a new year is the perfect time to take stock of your business's success over the past 12 months and areas where you have opportunities for growth or transitions. If you're feeling excited about where to take your business in 2021, it's time to capitalize on this ideation period and focus on the key things that will help you reach your goals while maintaining your boundaries. We've put together five important checks to make this month—from deepening your understanding of your clients to refreshing your digital presence (with a little help from our go-to website building platform, Squarespace).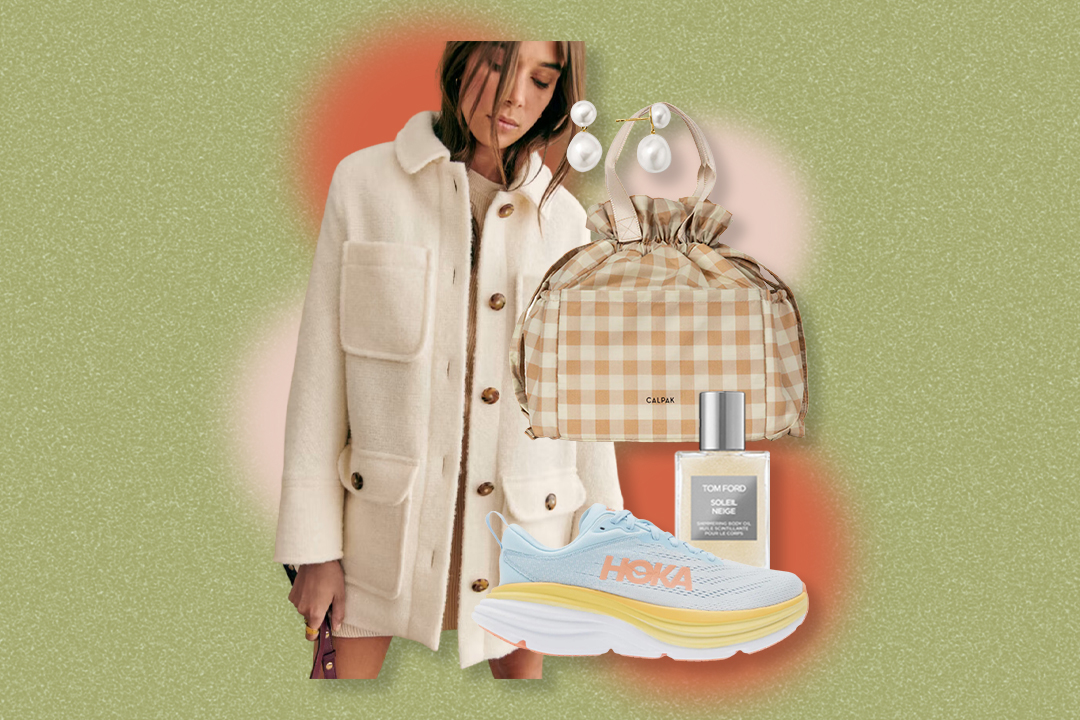 1. Understand your value drivers
If you've been in business for five months or five years, understanding what is resonating with your audience is a huge factor in deepening engagement, brand loyalty, and repeat customers, readers, or viewers. Sometimes knowing what is working and what isn't feels intuitive, but don't skimp on the actual data. Take a look at your last six months of operation—where did your customers or viewers come from? What was your most popular product, service, or blog post? Make a master list of everywhere you accumulate data from, including social media, email marketing, accounting software, and your website.
If the amount of analytics available feels overwhelming, remember to hone in on the essentials. Just because something is available to track, doesn't mean it will be useful to you and your particular biz. I love the analytics available in Squarespace, because they put the most important information I need at the forefront and make it super easy to navigate traffic and sales through my website. One feature that has been a game-changer for my small business is the abandoned cart analytics. I can easily see how many people are adding products to their cart on my site, but not checking out. Then, I can troubleshoot ways to get that percentage lower, from sending an abandoned cart recovery email (plus I can auto-send these reminders in Squarespace!) to offering sales to repricing or retiring certain products.
Now as a next step, take a look at the last six months of how you are spending your time. What takes up the bulk of your days? Are they activities that directly align with and enable those revenue flows? You may have to do a bit of connecting the dots here. (Appearing as a guest on someone's podcast, for example, probably drove some follows to your Insta that resulted in business there.)
The key to growing your business is understanding, with precision, where you are undertaking activities that either create value or eat up your time with few results. Adjust accordingly!
2. Map out client personas
With a better understanding of your value drivers, you're positioned to revisit your dream client. When you started your business, you probably already did this to some extent. But as you really get your feet under you, who your clients are will change and evolve. You learn a lot along the way in those first few years, and gain a much clearer sense of who your key customer is.
To truly build a successful business long term, you need to know exactly who you're serving. It's not sufficient to say your life coaching services "help busy women everywhere." That big of a population makes it incredibly difficult to create an effective marketing strategy, because you'd need to reach and appeal to too wide a cross-section of needs and interests. Instead, take a day and do some deep digging on your customers, and build a few dream client personas. What are their goals? How do they spend free time? What do they value? Why are they on social media? Getting super granular allows you to build a vision of a customer that creates more opportunities for you to connect with them and add unique value. Don't be afraid to lean into a niche—that's where your unique services and your ideal clients will connect. Need help narrowing in on your niche? Read this.
3. Refresh your digital presence
With a fresh perspective on who your dream client is, it's time to align your digital presence accordingly. Your social media, website, and messaging should be highly aligned with your core mission, key audience, and overall business goals. If you've been in the game for a while, or, if you're quickly getting more clarity on your target audience, it might be time for a refresh.
Enroll a trusted friend to take a look at your social media and any other digital channels with fresh eyes. Or, do a short survey to past clients or newsletter subscribers. Ask them for feedback on functionality, content, and the vibe they're getting. Do they know things about your value, style, and business proposition that don't seem readily reflected? It doesn't take a complete brand overhaul to continue to refine and align your virtual presence to your value proposition. Think about adding new content, refreshing some photography, or rearranging your bio. Small tweaks add up.
Now is also a great time to check in with your website. (Not sure if you need a website? Read this.) Have a friend review your site and note any questions that come up. Is it hard to find your contact information? Is it clear what you do and where customers, clients, or readers should be led after landing on your site? If you need help with layout, we highly recommend our platform of choice, Squarespace. You can choose from dozens of templates and get started right away. Replace the demo content with your own and you're ensured a beautiful site that is also functional and lead-generating. Win, win.
4. Invest in the boss
As a business owner, it's easy to put yourself last on the list. For many of us, you're a one-woman show, the Chief Do-er, planner, Executive Assistant—the list goes on. But when that's the case and it's all riding on you, it's even more important that you invest in yourself. You are your business.
This can look a million different ways, but it's a good time to reflect on what investing in the CEO of your business looks like. It could mean you're ready to put some new boundaries in place: for example, not scheduling any client meetings on Mondays. Or, it could mean setting new payment terms on invoicing to better manage your cash flow. It may also mean that you need to set aside some money or time for classes that can continue to elevate your executive presence. This could look like major industry conferences or skill builders like joining a toastmasters club to get better at speaking in public.
5. Define how you give back
It's increasingly important to understand how your business not only creates financial value, but also how it fits into larger societal good. How do you give back? This is a really exciting space to start to define your goals. And, even the smallest of small businesses have ways to do this.
Get creative. Do you have the ability to discount services to other women-owned or minority-owned businesses? Could you offer a free webinar on a particular topic to people who show a receipt for donating to a cause you care about? What about planting a tree for every package you ship? You don't need to be a million dollar business to define and act on your goals in this space.
This post is sponsored by Squarespace, but all of the opinions within are those of The Everygirl editorial board.