It's safe to say that most of us have a Pinterest board dedicated to beautiful kitchens, and we've probably spent more time than we want to admit scrolling through stunning images of perfectly styled spaces. Sometimes those pictures can feel like torture, especially if you're renting and can't make any big changes. The good news? There are ways to update and style an ugly renter's kitchen without breaking the bank or upsetting your landlord! Here are five ways to make it just a little more Pinterest worthy.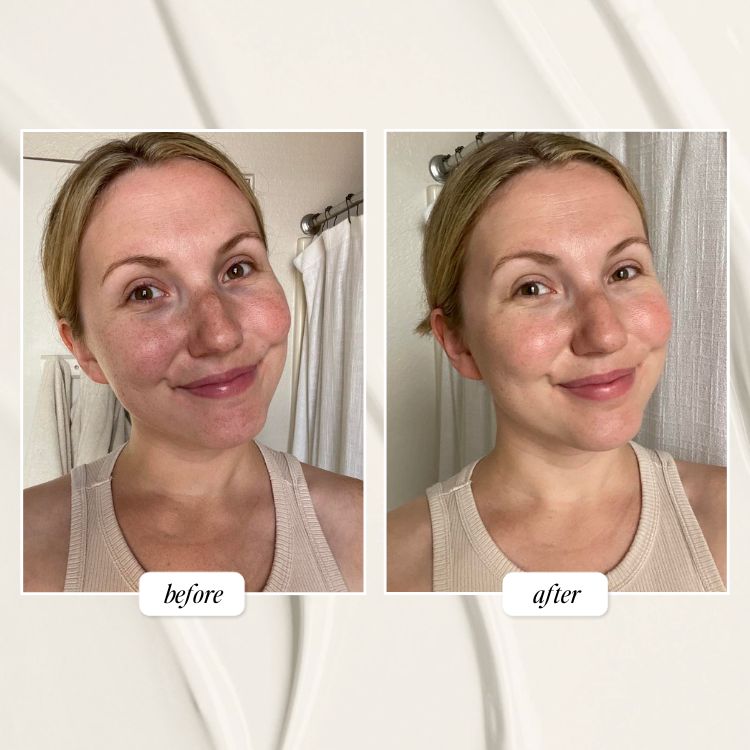 1. Avoid clutter & keep it cohesive.
There's nothing worse than an ugly kitchen covered in stuff!! Start with a clean space and declutter! Looking at your kitchen with fresh eyes may just be the inspiration you need. Then, before you start to style, create a cohesive palette or decor vibe for the space. Pick a theme — whether that's a color palette, a specific style, or even pattern — and stick to it! To avoid a cluttered kitchen, group items together and create vignettes. Use glass canisters to house baking ingredients and snacks, put a crock next to the stove for wooden spoons, and add trays or bowls that are decorative and functional for corralling similar items together.
2. Splurge on some accents.
Put your money into the pieces that will not only make the biggest impact visually, but will also travel with you when it comes time to move. Hate your floors? Cover them up with a beautiful vintage rug that will also add some softness and warmth. Spend a little more on soap dispensers and some gorgeous hand towels to prettify your sink area.
3. Add in artwork
Adding art to your kitchen is an easy way to give it a completely new look and inject some personality. Plus, it's so easy to change with the seasons. You can hang your favourite painting on an open wall, or you can forgo the hammer and lean framed pieces on a shelf or countertop. Not only are you adding some color, height, and dimension, but you're also covering up what may not be your favorite backsplash! Bonus!
4. Create your own display space
Nowadays, it's all about open shelving. If you're lucky and your rental has a few, you can stack plates and arrange glasses in a row to give it that styled touch. But if your kitchen has wall to wall closed cabinets, think about creating your own display space by removing the fronts. Of course, you'll need to save the doors and hardware for when you move out! You could also grab some removable wallpaper or decals to line the inside for an unexpected pop of color or pattern.
5. Bring in natural touches
Probably the biggest impact you can make in a kitchen is by adding those natural touches. Wood cutting boards and bowls add warmth and character. They look great in varying shapes, layered and leaned against the backsplash. Use seasonal fruit, potted plants (either faux or real), and fresh cut flowers to add color and life to an otherwise drab space.
6. Paint or Add Hardware (if you can)
This list just wouldn't make sense without including a section on painting. It surely makes the biggest impact in a room and can be the simplest problem solve. A room looks drab? Paint it. A piece of furniture looks shabby? Paint it. Kitchen cabinets need a facelift? Paint them! Without a doubt, a new coat of paint can go a long way when it comes to revamping a room.
Swap out the existing hardware and keep the old ones stored away for moving day. Just make sure to check with your landlord first before making any permanent changes!