From the lush green forests to delicious local wines, the Northwest had no shortage of great things to experience. Those lucky enough to live in this region have a pretty limitless number of spots to visit, especially for lovers of the outdoors. To help narrow down the list, we've rounded up five of our favorite places to head to on a weekend road trip.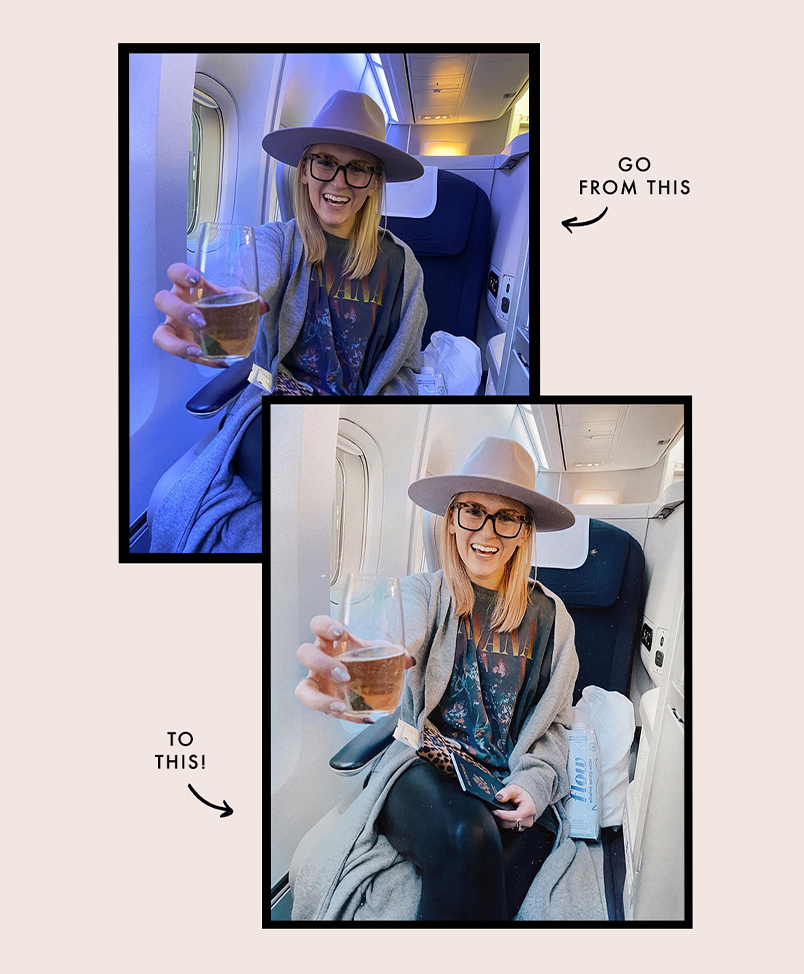 Want to style, shoot, and edit your photos perfectly every time?
We're sharing our secrets to photo editing in our all-new online course, Mastering Photo Editing On Your Phone. Enrollment closes on Thursday, so grab your spot now!
Glacier National Park, Montana

Source: GlacierGuyMT
Though the name of this locale might bring to mind images of an icy tundra, that's far from what this Montana park has to offer. Plan your trip for the summer when the snow has receded, and be ready to experience some of the most beautiful alpine meadows anywhere in the world. Stay at one of the local lodges or take advantage of one of the many camping spots if you want to experience this region to the fullest.
Going-to-the-Sun Road is one of the most famous sights at the park, and a drive here will lead to you some of the most scenic spots in Montana. Other major highlights include Logan Pass, where you can see some pretty incredible fields of wildflowers in the summertime and Goat Haunt, a tranquil area of the park right on the water.
Victoria, British Columbia

Source: oregon ducatisti
Hop just over the border into Canada to explore Victoria, the capital city of British Columbia. There's a lot to see and do here whether you're a history buff, shopper, foodie, or a mix of the three. While there, be sure to visit the Parliament Buildings (you can even sit in on a Legislative Assembly debate if parliament is in session). Bastion Square and and the Victoria Pier are two nice spots to walk around, and The Royal BC is a stunning museum you should block an afternoon for. Hatley Park, a National Historic Site of Canada, is yet another must visit, and once you see the beautiful lush grounds, you'll know exactly why.
Afternoon tea is popular in Victoria so definitely indulge in a delicious tea spread while here, especially at The Teahouse at Abkhazi Gardens. Overall, this coastal city is stunningly beautiful, and it's a great spot to simply walk around and explore without a rigid itinerary.
Cannon Beach, Oregon

Source: Ecola Creek Lodge
Located less than two hours from Portland, Cannon Beach has to be one of the most beautiful spots in the entire Northwest. Known for Haystack Rock and the neighboring Needles, these rocks can be seen from the beach and are accessible by foot during low tide. While there, you'll want to spend a fair amount of time on the beach taking in the views, but there are a few other great spots around town to check out as well. Nearby, Ecola State Park offers miles of trails, secluded beaches, and seriously breathtaking views of the coast.
Lazy Susan Cafe and Irish Table are two great dining options and the Cannon Beach Distillery's tasting room makes for a fun afternoon if you want a break from outdoor activities.
San Juan Islands, Washington

Source: Bureau of Land Management Oregon and Washington
The island chain north of Seattle along the Canadian border offers some of the most unique temperate locations on the western side of the Americas. The area includes more than 100 different islands and reefs, but for a weekend trip, Orcas Island is a favorite. The rolling terrain makes for scenic drives along the horseshoe shaped island with gorgeous views of the emerald waters that surround it. The island has plenty of outdoor activities to partake in including more than 30 miles of hiking trails to explore. Visitors should also consider renting kayaks or chartering a boat during their stay (there are multiple companies that rent boats but Orcas Boat Rentals or Orcas Island Kayaks are both good bets). It's also a great spot for dolphin and whale watching!
Willamette Valley Wine Country, Oregon

Source: The Stripe
For a wine country experience more intimate and laid back than Napa, head to Willamette Valley for great wines coupled with beautiful views. The area is home to over 500 different wineries, and though there are many different types of wines produced here, the pinot noir is world-renowned (this means you have full permission to take a bottle, or six, home). There are a lot of great vineyards in the region, but Domaine Serene and Tyee Wine Cellars are two greats.
If you're looking for a cozy place to stay, there are plenty of quaint inns and bed and breakfasts in the area that serve as the perfect home base for your vineyard jaunts. For more luxurious options, there are also a few different high-end resorts and hotels in the area including the breathtaking Allison Inn and Spa.