So you've chosen a destination, booked flights, and requested time off of work. Now what? Although it sounds exciting to hop off a plane in a new city with no real plan, having an idea of your bearings and a list of must-see spots is key to getting the most out of your trip. That's where Google Maps comes in! There are many ways to use Maps (outside of the typical directions check) that can help you have the elusive "best vacation ever" without any of the stress.
1. Save your research.
Source: @livelikeitsthewknd
When you search for a place in the Google Maps app or in your web browser, there is the option to "star" a location. You can star everything from a particular restaurant to an entire neighborhood, and these places become visible as small stars when you're browsing Maps on your phone at a later time.
In preparation for your next trip, most likely you've already browsed favorite websites and Pinterest for ideas of where to go. Although pinning a list of must-try restaurants is helpful, it isn't an easy to reference point while traveling. A quick search and star of that location within Google Maps ensures you won't forget it while traveling.
2. Choose the right hotel.
Source: @bontraveler
After starring restaurants, hotels, and attractions you're interested in, you will have a visual map of the best areas to stay. Stops that you want to make on your trip may be spread out across neighboring towns, but you'll most likely have clusters of starred locations in a concentrated area or two. If you're visiting an area where each day requires a drive, the clusters of stars are a huge help to determine where to spend each day of your trip, and how much time you'll want to spend in each spot.
3. Customize your trip.
Source: Gary Pepper Girl
A lesser-known feature of Google Maps is the ability to create custom maps that are shareable. You're able to choose icons and colors to denote different places, add comments, and collaborate with your friends and family.
Custom maps are a huge help when planning a trip that involves a lot of logistical planning (like a long road trip!). You can easily see where scenic stops and places to eat and spend the night are located along your route. If there are any long stretches of driving without restaurants or tourist attractions, you'll know beforehand (and how to plan accordingly) when on the road.
Traveling without a data plan? You CAN use google maps offline, although not all of the features (like turn by turn directions) are available in this mode. You can see your map and starred locations as long as you download it.
4. Be your own tour guide.
Source: The Tia Fox
The Maps platform offers a lot more information and functionality than just finding the quickest route. Not only can you check operating hours and skim through photos of destinations, the Maps website and app allow you to make reservations on OpenTable, read Wikipedia's synopsis of any location, and skim user reviews.
It can be nerve racking while traveling with other people—especially making sure everyone is fed (and caffeinated!). Rather than worry about finding a nearby place to duck into for a quick bite, the Maps app serves double duty as a quick cheat sheet of what's around. A quick scan of your starred locations and you can be confident you're leading your hungry fellow travelers to a place already vetted.
5. Decipher public transit.
Source: @jacobsantiago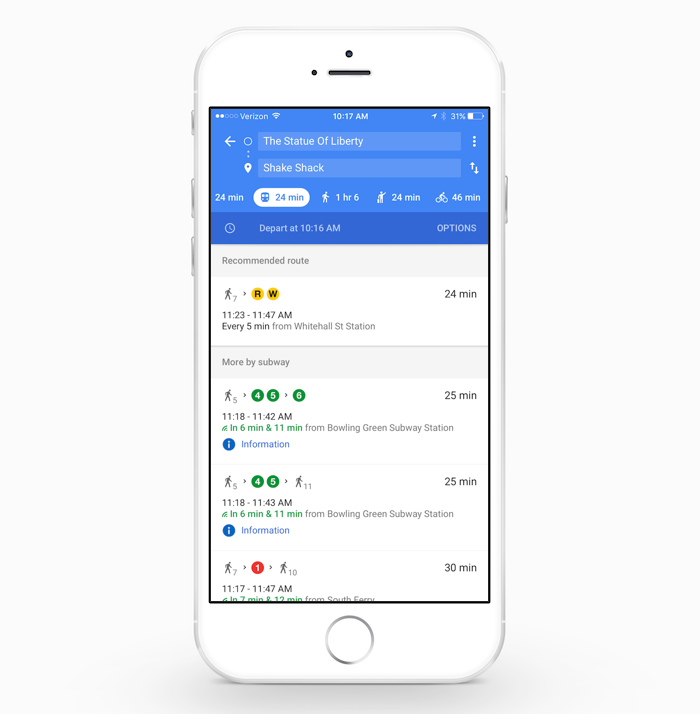 You can also use Google Maps to check up on bus and train times to any location. Simply enter the location you want to travel to in directions, at the top of the screen tap on the transportation button (train). Select options to specify which mode you prefer.
6. Bookmark your favorites.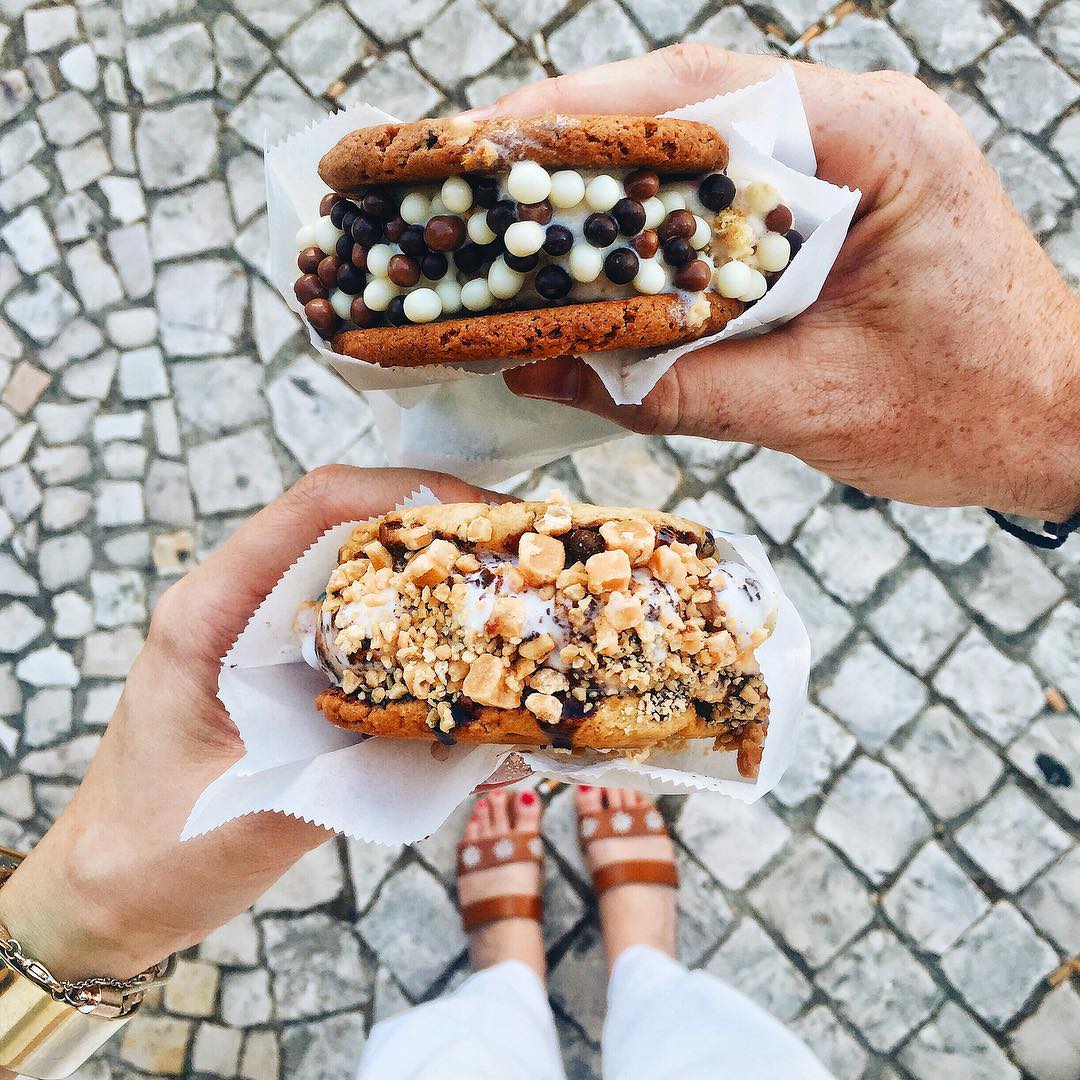 Source: @taramilktea
The beauty of traveling is the ability to discover new cultures and explore new places. Even the most thorough pre-trip planners are bound to stumble upon a scenic spot or local dive they hadn't expected. And once home it's easy to forget the name of certain restaurant, park, or street—but if you "bookmark" the spot while traveling, Google Maps becomes a virtual catalog of your travels for future reference.
What is your favorite tech hack for travel? Share with us in the comments below!