Working from home, flextime, and remote offices—these options are no longer a thing of the past, but many traditional employers still hesitate to give the green light due to fears of dollars and hours lost. Corporate environments often veer toward old-school expectations that employees should be sitting in a cubicle chair typing away from 9-5, no exceptions. If you want a flexible arrangement to allow your creative career juices to flow best, you'll have to ask for it.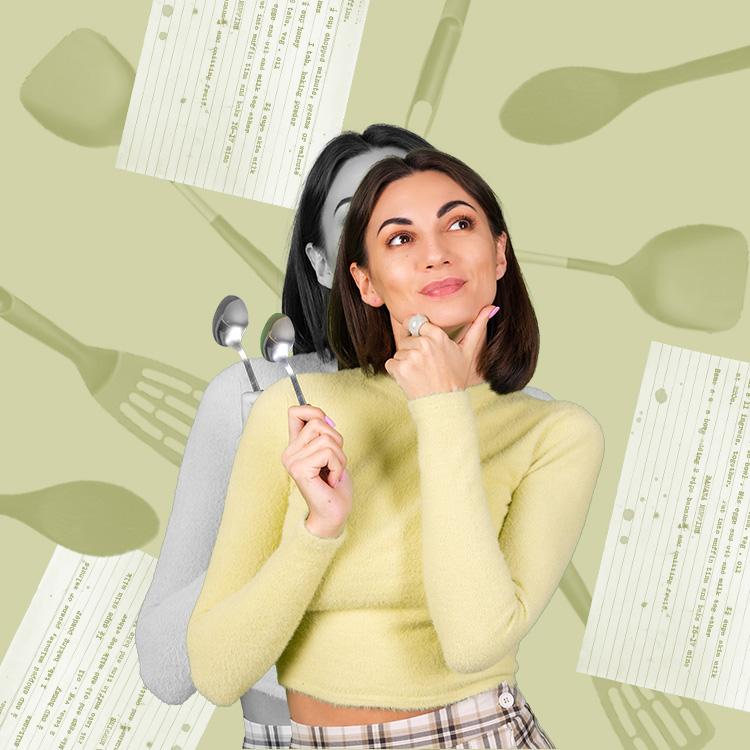 high in protein, good for gut health, and anti-inflammatory? yes, please!
And just like requesting a raise, it can feel intimidating to figure out the best way to bring up a desired change in work environments or hours. Below are some approaches that may help you successfully negotiate flextime in order to find better work-life balance while remaining a valuable employee.
Determine what it is you really want.
Before you even begin the conversation, think about what you want in terms of more flexibility at work. For example, would you love to work from home three afternoons a week? Do you prefer to arrive at your desk early and leave by 4 p.m. or sleep in a little later and stay past closing? Would you like to dress more casually on days without meetings or work remote from a coffee shop on Friday afternoons?
Write down every single thing that comes to mind and then prioritize. Some of the things you wrote down, on second glance, won't seem as important or might be totally unrealistic—so if that happens, cross them out. Focus on identifying your number one request, the issue that matters most to you. If you have a top two or three, that's fine; set them aside as secondary desires to be addressed later on.
Define the "why."
Now for the essential part: Pinpoint your motivation and the benefits behind the perk at the top of your list. Maybe you really want Fridays off because you work long hours most days and find yourself exhausted by the end of the week. Before taking that request to your boss, you could reframe it as: "I've successfully worked ten hours per day for the past year, and I'd love to transition to a four-day week by adding two more hours to Monday through Thursday, and taking Fridays off." In general, be ready to explain how your appeal positions you as a more useful, profitable employee. What accomplishments showcase your value and growth? When have you been an asset to the organization?
You should be able to clearly articulate the reasons why what you're asking for will serve not only your best interests, but also positively affect your company.
You should be able to clearly articulate the reasons why whatever you're asking for will serve not only your best interests, but also directly and positively affect your company, team and department. In other words, make it easy for your boss to say yes. Give yourself plenty of time to think through these questions on a personal level as well as formulate answers with depth. This kind of preparation will also help you feel confident before stepping into his or her office.
Find the best time to talk.
Timing really is everything. It's tempting to throw serious dialogue on the agenda for your next 1:1 meeting with your superior—but don't. Instead, ask for a specific time to talk about potential opportunities for flexibility. This shows that you take the conversation seriously and also functions as a heads up to your boss.
Likewise, think about what day or time of day might set you up for success. Avoid scheduling a meeting in between other commitments so that you don't feel rushed at the beginning or end. Mornings tend to be best for both parties before the rush of conference calls and to-do lists and other priorities becomes top of mind, whereas end of day can feel too exhausting. Be sure to also consider managerial personalities and work styles. Some leaders prefer the formality of requests in writing or via email, while others would rather grab coffee outside of the office and chat more casually.
Source: Cupcakes and Cashmere
Lead the conversation.
Once you're face-to-face with your boss, take the lead. The conversation should have three parts: pitch, pause and plan. You've already done the behind-the-scenes work for the pitch; this is simply when you tell your supervisor what sort of flex time you're interested in and why. State your proposition succinctly with respect and poise, and then pause. Taking a quick break mid-pitch is helpful for a few reasons: It calms racing nerves, encourages you to pull back from unrelated tangents, and provides your listener with an opportunity to respond or ask a question. Pausing makes sure that no one is overwhelmed by too much information too quickly.
Outline a trial run.
When you've put all your cards on the table, close by outlining a trial run for the flextime you've proposed. Suggest a short period where you will work from home or change your hours or alter your days off, and then agree upon a set time to reevaluate how things went with your boss at a later date.
Remember to draft touch points to check-in along the way, so that you both can fine-tune any details before any misunderstandings or missteps occur. Communicate with your teams, colleagues, direct reports, and co-workers to ensure that everyone is aware of the new structures and schedules. Staying connected through frequent updates is vital for efficiency as well as teambuilding. Err on the side of transparency!
This trial run could be as short as a week or as long as three months; I recommend six weeks as optimal for really noticing any effects or differences on either side. Overall, a test run will likely make your boss more comfortable with your suggestions, reduce the possibility of any massive consequences—and most importantly, give you a chance to shine.
If all fails, try again.
You might ask for flextime only to be told a flat "no." But don't despair! In this case, "no" can easily mean "not right now." Maybe your boss really needs you to be physically present five days a week for morale purposes in the middle of departmental hiring and firing; maybe your supervisor doesn't want to set a flexible precedent due to lack of trust toward other employees who might want the same thing. Who knows. But do your best to clarify the reasoning, then sit back, be patient, and give it another six months.
As the saying goes, "If at first you don't succeed, try, try again"—meaning ask again! By that time, you should have even more successes to add to your resume for a stronger case and your willingness to wait shows follow through, loyalty, and dedication.