Mother's Day is one of the few days that moms can do whatever they want. Like roam the aisles of Target alone (HEAVEN), get their nails done or have a quiet moment to enjoy a book in the middle of the day. Like most moms, my Mother's Day plans always involves brunch – probably because my sweet husband's idea of cooking is burgers on the grill. And I do love brunch but – don't get me wrong – it's always a hassle getting everyone dressed, leaving on time and, no offense to my two-year-old, keeping him entertained throughout the meal.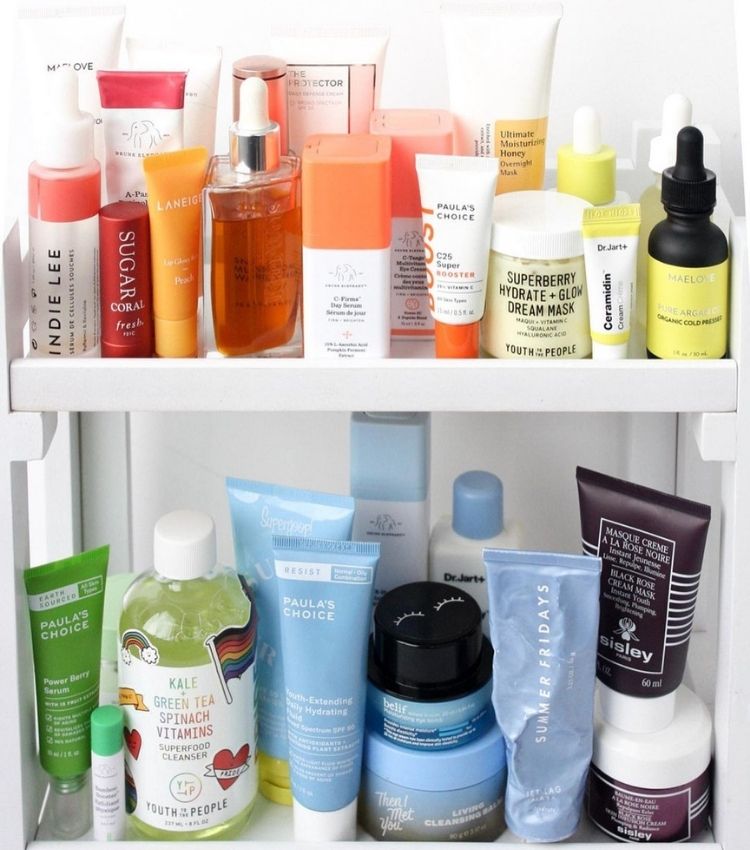 the wrong order can reduce effectiveness
This year, I asked my husband to skip brunch and order in instead of going out to eat. Because I know his limitations (ahem, cooking) and I want to really enjoy the day with my family. If we stay in, we can enjoy pancakes in bed and spend a lazy morning snuggling. And that's what Mother's Day is about at the end of the day: spending time with your family.  Along with Allswell, we're going to #banthebrunch this year and make Mother's Day a little less stressful by staying in bed a little longer.
Read on for a few tips on how to spoil her this Mother's Day at home.
Ask What She Wants to Do
I'm not sure when the last time was that someone asked what I wanted to do for a whole day. It was definitely before I had my son, so over two years ago. It's mom's day on Mother's Day – so ask her how she wants to spend it. She may want to spend the day exactly how you planned or she might want to do something totally different. You'll never know until you ask.
Upgrade Her Space
When you're busy with kids, decorating your house can hit the back burner. And your own room is at the very bottom of that list. I jumped at the chance to refresh my bedroom for Mother's Day. We turned to Allswell, a premier mattress and bedding provider designed for women and by women. It's amazing what a new mattress and insta-worthy bedding can do for your quality of sleep. The classic mattress is soft and cozy but still firm. I am loving everything we picked out for the space like the linen euro shams, cotton striped decorative pillows and textured coverlet.
Take a Trip Down Memory Lane
Nothing gets a sentimental mom going like looking at old pictures. You can spend hours reminiscing about the stories behind the photos. And remember, mom was a person with a full life before you. This is a great time to look at pictures before you were born and ask her about her life before kids. It will help you learn more about your mom as a person, not just as your mom.
Let Her Sleep
This tip is relevant for all moms, but especially for moms to little kids. Since having my son, sleep has never been the same. That old saying about "sleeping with one eye shut" is so true. I don't see that changing through the years. Instead of wondering if he had a bad dream, I'll be wondering if he's home safely from a party in college. So let her sleep. Don't plan on coming over too early on Mother's Day and leave well before bedtime. That alone time in bed, even if you're not sleeping and just relaxing, is so precious!
Treat Her to a Book
Before I had kids and life got busy, I was a voracious reader. Now after my son's in bed, you can find me doing work or catching up on Bravo. It's not that I don't want to read because my book list grows each week, it's that I can't find a dedicated time to do it. And when I decide to start a book, I spend so long researching bestseller lists and looking at all the descriptions that I get overwhelmed and give up. Or too tired and fall asleep. Take the guesswork out of picking a good book and choose one for her.
READ: 8 Books to Read Before You Watch the Movie in 2018
Lend Your Services
If your mom is like most, she probably has a hard time getting the hang of Apple TV. Or there are a few pictures leaning against the wall that are too high for her to hang. Take the time to ask what she needs help with around the house and pitch in. You'll both feel a sense of accomplishment – mom when she checks a few things off her to-do list and you for lending a hand.
Shop The Story
with Allswell
How are you planning to celebrate your mom this Mother's Day? Leave us a comment below!
This post was in partnership with Allswell, but all of the opinions within are those of The Everygirl editorial board.