When Christmas morning comes, throwing on plaid pajamas and a cozy cardigan is a no brainer. But hair is another story—you don't want to waste time struggling with your curling iron when you could be downstairs opening presents and spending quality time with family. Instead, try these super easy hairstyles you can quickly pull together to look pulled together for Christmas morning.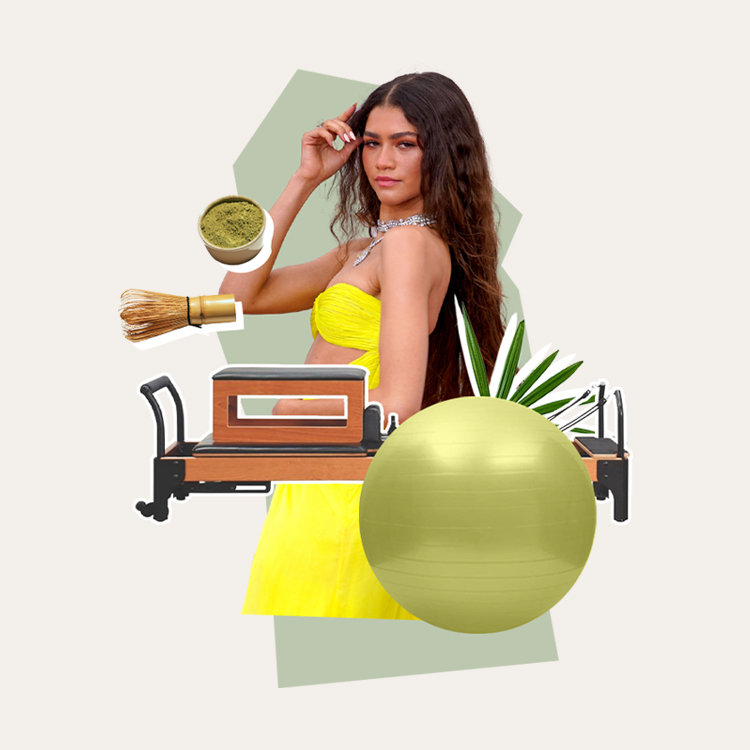 she's (kinda) just like us!
1. Triple Twisted Ponytail
Source: Twist Me Pretty
A low ponytail is a great option when you're looking for something easy, but why not spice it up a bit with this twisted number? Divide your hair into three sections, twist the middle section to the nape of your neck and pin. Repeat with the left section. Now twist the right section and wrap it over the other two sections and pin. Check out the full tutorial (with video) here!
2. Half-Up Knot
Source: Treasures & Travels
This pretty half-up hairstyle is perfect for just about any hair length. Simply take two pieces of hair from either side of your head and tie them into a double knot behind your head. Pin into place and you're done! Follow this step-by-step tutorial for more detailed instructions.
3. Multi-Elastic Ponytail
Source: M Loves M
Try tossing your hair up in a high pony and adding a few clear elastics for extra texture. The results are simple yet interesting, and you can even tie a ribbon to the end of the ponytail for a more festive look.
4. Dutch Braid Bun
Source: Barefoot Blonde
If you're up for experimenting with braids, this bohemian look is a gorgeous option. Start by creating a Dutch braid, beginning at your part and going along your hairline to your ear. Create a second braid at the nape of your neck. Pull the first braid into the rest of your hair and back into a messy bun. Wrap the second braid around the bun and pin. Follow Barefoot Blonde's tutorial here!
5. 3D Chain Braid
Source: Hair Romance
The 3D chain braid has always been on my list to master. All it takes is four sections of hair instead of three. Then follow this easy tutorial (video included) and you'll be done in minutes!
6. Ballerina Bun
Source: oncewed
You can't go wrong with a polished bun for Christmas morning, and I love how this twisted version is a touch more romantic than the typical topknot. Start with your hair in a high ponytail. Divide the ponytail into two sections and create a twist. Then wrap it around into a bun and pin.
7. Double Knotted Ponytail
Source: The Effortless Chic
Another great alternative to the ponytail is this double knotted look. It's literally just a double knot using your own hair! The key is to use texturing spray and a couple bobby pins so the style holds. Get more tips from this tutorial.
How will you be fixing your hair on Christmas morning? Share your favorite styles or tips in the comments below!