'Tis the season for new years resolutions: gym memberships, juice cleanses, and all around wellness. While a lot of resolutions revolve around physical fitness, try adding in a few financial resolutions this year for a financially fit 2016.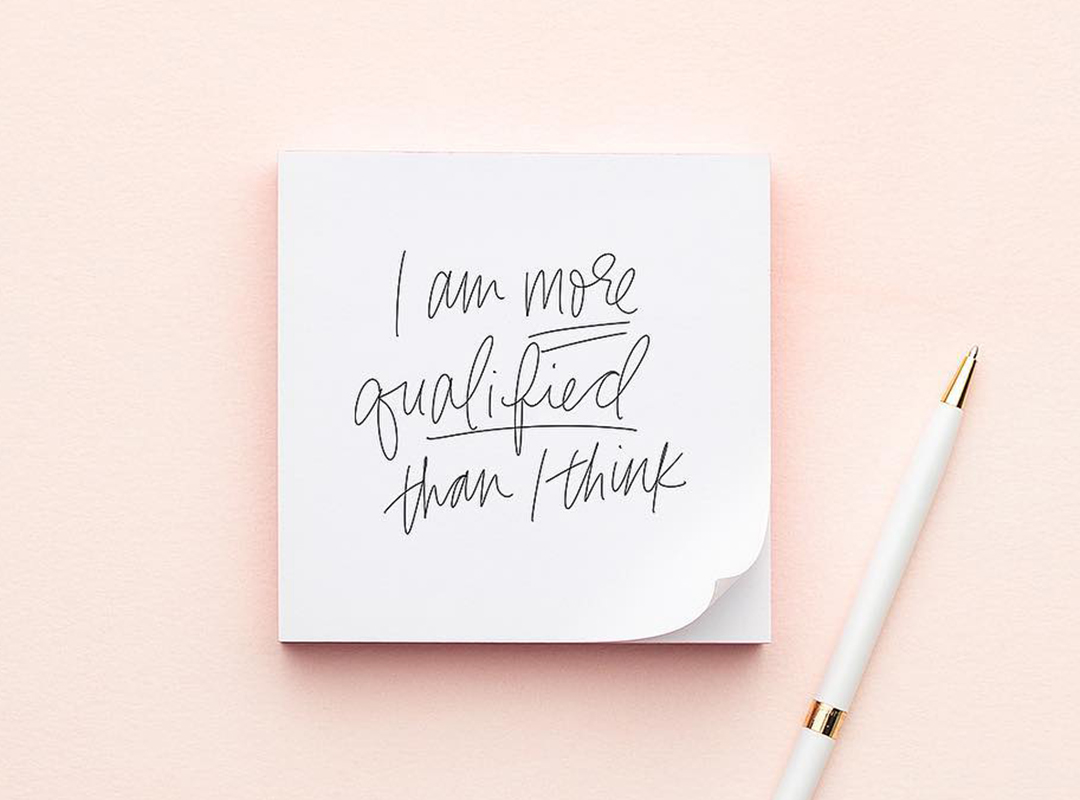 Ready to land your dream job this year? We can help.
Our Landing Your Dream Job online course is currently open for enrollment—now until Tuesday, January 19! Claim your 100-page workbook, resume + cover letter templates, guided worksheets, advice, and invitation to our private Facebook group.
Ready to get started? Right this way >
Here are 7 of the best resolutions you can make for 2016:
1. Create a budget you can stick with
I know a budget doesn't seem like the most exciting way to kick off your financial goals, but take advantage of your resolute mood and create or revise your budget. Whether you're self-employed  or employed by someone else, creating and sticking to a budget is a huge step in the right direction toward financial health.
2. Set a routine to check in with your finances
It may be the last thing you want to do, but taking time to check in with your money is one of the best small changes you can make. When you know where your money is going it's easier to consciously spend and save, and you'll naturally end up making better decisions. Using an online tool such as Mint or YNAB can make tracking and checking in with your finances a breeze. Set up a time each week to review money that has come in, money that has been spent, and any big bills you have coming up. Being aware of your financial position is a habit you should create now.
3. Make things simple
Don't overcomplicate things. The easier you can make managing your money, the better. Close or consolidate any accounts that you're no longer using. Not only will this help to cut down on any excess sneaky fees you may be charged, but having just your basic accounts to keep track of will help save time.
Start making saving easier by setting up automatic transfers. Once you set the amount of money you want to save each year, set up a recurring automatic transfer from checking to savings account. Keeping resolutions are much easier when they're automated.
4. Pay down your debt
Make debt repayment a priority this year. Having excessive debt can weigh on you and keep you from pursuing big life changes–like taking a new job or traveling. Sit down and add up how much you owe, how much you can reasonably put toward debt each month, and how long it will take you to become debt free. While you may not be able to get completely debt free in 2016, set a debt repayment goal and prioritize that payment each month.
5. Start investing
If you haven't started taking advantage of the power of compound interest and set up a retirement plan, make 2016 the year you begin investing. Investing is a long game and the earlier you begin, the better. Read more on why to start investing, here: Why You Should Start Investing Today. Once you're ready to begin investing, check out our article on Easy Ways to Start Investing.
6. Earn more money
If you've been eyeing your passion project or side hustle, make 2016 the year you put it into action! Whether it's picking up some freelance writing projects or selling handmade goods, setting up shop and starting a side business has never been as easy as it is today. Getting started with a new venture can not only give you a little creative outlet, but could potentially bring in some serious cash that can help you reach other financial goals like funding your emergency savings account or paying down debt.
7. Don't be so hard on yourself
If you're not where you want to be financially, it can be really easy to get caught up in negative thoughts. This year make it a resolution to not be so hard on yourself about money missteps. No one is perfect and though you may make mistakes, it's important to acknowledge them and find a way to move forward.
What financial resolutions will you make this year?