We've given up on the inordinate hunt for at least a dozen socks gone astray— seriously, where do they all go?!—and instead, we're spending this wasted time on a much needed bright pedicure after lining up our summer footwear (peep toes galore!).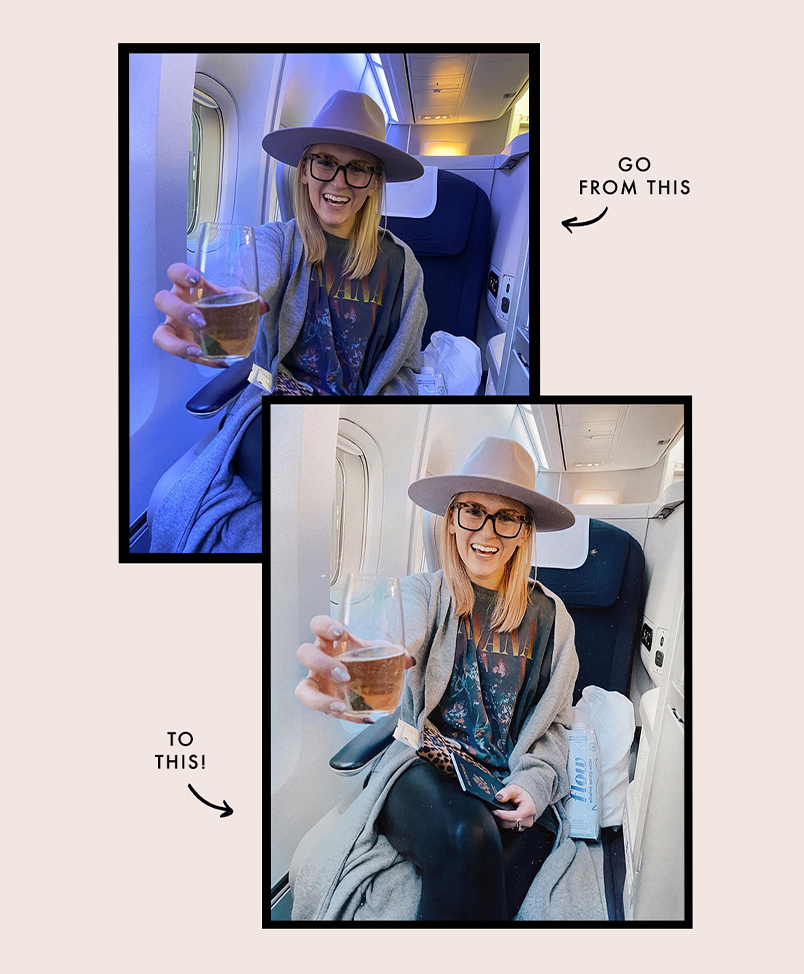 Want to style, shoot, and edit your photos perfectly every time?
We're sharing our secrets to photo editing in our all-new online course, Mastering Photo Editing On Your Phone. Enrollment closes on Thursday, so grab your spot now!
And although it might feel tempting to scamper around barefoot or slip your feet into ordinary flip-flops, we still believe in playing a strong shoe game. Below are the trends we've noticed on the streets, around the web, and on our own happy feet. So go ahead and show off those toes!
The Espadrille
Light and made of canvas, espadrilles are a summer staple and pleasant to wear, too. Go classic with solid colors and stripes, or bring on the quirk with unexpected leopard print. If you'd like a less casual version, opt for espadrilles in wedge form to add height and a touch of elegance. Since espadrilles are mostly made of natural materials, we like pairing them with other straightforward pieces, such as easy cotton tees and relaxed denim.
image via Crystalin Marie
The Block Heel
Move over stilettos and platforms, it's the block heel's turn in the spotlight! Whether low or high, block heels add a funky, geometric factor to your summer ensembles. The thicker heel equates comfort, which we all know can make a difference when you're on your feet for an extended period or getting down on the dance floor.
image via Girls off Fifth
The Mule
It's the return of the mule (a backless shoe popular in the '90s) and we are welcoming them back with open shoe rack slots! To pull off mules without looking matronly or thrice your age, we recommend pairing them with sleek and/or cropped trousers. If you'd rather wear a skirt or dress, pick an item that hits below the knee (e.g., midi-length or longer). All you truly need is at least a bit of exposed ankle to highlight what characterizes the shoe: its open back.
image via Damsel in Dior
The Birkenstock
We're divided here at The Everygirl on whether Birkenstocks are "tres chic" or a "no-no," but one thing's for certain: They've sauntered their way into the fashion scene with general acclaim. And if you are a bold fashionista who can pull off any variation of the Birks, then more power to you! Because the "man-dals" have thick straps and buckles, opt for feminine frocks and delicate details to harmonize your look.
image via Tuula Vintage
The Slip-On Sneaker
For ultimate comfort, search no further than the sporty slip-on sneaker. Lacking fussy laces or buckles, these jaunty sneaks will you take you from one adventure to the next this summer. We love how they add an effortless "Oh-I-just-rolled-out-of-bed-and-threw-all-of-this-together" to more stand-out pieces such as a bold red lip and miniskirt. Wear them and rock an androgynous edge!
image via Bows and Sequins
The Clog
Clogs, a cheery shoe with a wooden platform, have been around for years in a multitude of cultures, but have more recently risen even higher in fashion ranks. Their buckled-sandal form and natural foundation are perfect summer accouterments, such as these Swedish Hasbeens, and we wistfully dream of music-filled days spent at Woodstock with these '70s-style shoes on our feet.
image via Trop Rouge
The White Sneaker
Though we are rebellious rule-breakers when the aforesaid restriction involves wearing white after Labor Day, we do agree that there's no better time to rock the streamlined white on white outfit than in the summer—sneakers included. Put on white sneakers (reminiscent of childhood tennis lessons) to round out a sporty-luxe, minimal look. With less temperamental weather during the summer, these bright whites also have a higher chance of staying so fresh and so clean.
image via Bisous Natasha
Which type of shoe is in your summer kicks rotation? How do you style your favorite pair?