Waking up with an ample amount of time to eat breakfast, take a shower, get dressed, and do your hair is what dreams of made of. Instead, most weekday mornings consist of springing out of bed, shoving a breakfast bar in your mouth, and rushing out the door with half your clothes on and your makeup bag in your purse so you can apply on the go during your commute.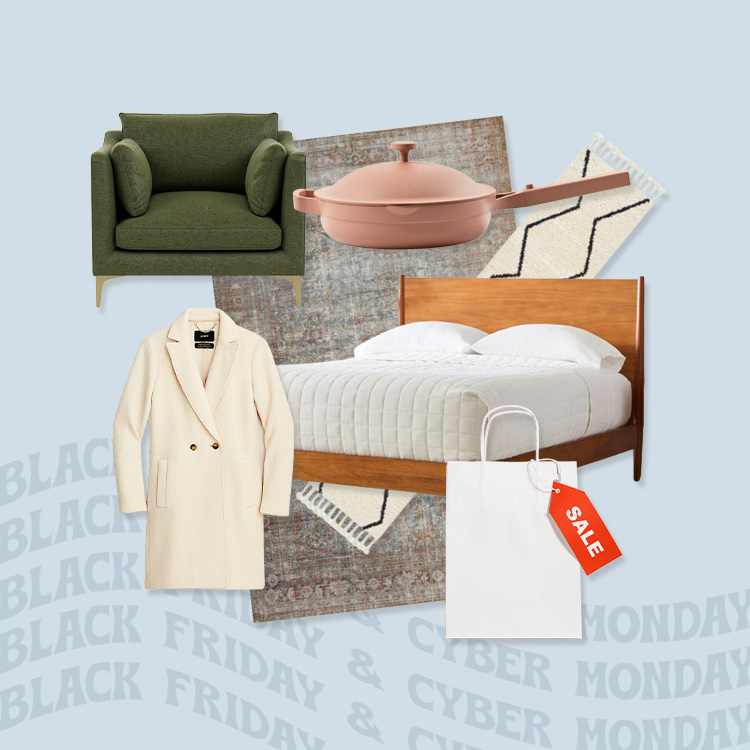 we combed the internet for the best OMG-CANNOT-MISS deals
While this morning routine could work every now and then, it isn't the greatest way to start out your day — unless you're into that sort of thing. So instead of starting out the new year by waking up on the wrong side of the bed, below are a few tips you can do the night before so you can wake up the next day bright-eyed and bushy-tailed. You'll be surprised at how adding at least one will change your morning.
1. Review your day in a journal
Logging your dreams, accomplishments, and failures at the end of the day is a great way to review what the last 24 hours have been like for you. You're able to document your highlights, lowlights, and all the things you're grateful for on a single page in your notebook. This practice could allow your brain to flush out new ideas, help you problem solve any issues you may have, and also acknowledge the things that bring you joy. Taking 10-30 minutes out of your night to complete this task could also release any stress you may have!
2. Prepare your breakfast
Take your breakfast game to a whole other level during the weekday by meal-prepping your meals the night before. As cliché as it sounds, breakfast is the most important meal of the day, and it's very important that you give your body the nutrients it needs right when you wake up. To save you even more time, you can recreate any of these healthy breakfast recipes to take with you and to eat at your desk. All you have to do is make them the night before, heat them up in the office microwave, and you're good to go!
3. Pick out your outfit
Depending on the season, picking out an outfit could easily take 20-30 minutes out of your morning — or, it could take five minutes by choosing whatever you can find off the floor of your bedroom as you rush out the door. Either way, you'll actually like your outfit and save a lot more time in the AM if you choose your outfit the night before. Make sure to check the weather forecast too. Picking out your clothes is a great way to show off your personality and get those creative juices flowing. However, if you prefer to focus on other things at night, start investing in a capsule wardrobe so you never have to worry about what item matches with what ever again.
4. Take a shower
Unless you go to the gym before you head to work, you could make your day a heck of a lot easier if you take your shower the night before. By doing this, you won't have to worry about trying to dry and style your hair right before you head out the door or put pants over your just-lotioned legs — because that's just the worst feeling ever. But if I still don't have you convinced to switch this morning habit to become your night, taking a shower at night has been proven to make you fall asleep easier.  
5. Write down your top three goals
Usually, the first 30 minutes of your day at the office consists of brewing a cup of coffee and trying to figure out what to tackle first. While it's never a bad idea to drink a cup of joe to get the wheels spinning, you don't have to waste your time writing out your to-do list if you could do it the night before. All you have to do is write down your top three tasks/goals you want to accomplish for the next day. This will release any racing, anxious thoughts you may have about work and allow you to jump-start your work day by diving right into the tasks you know you need to complete.
6. Tidy Up
While watching another episode of Marvelous Mrs. Maisel sounds amazing, it's probably a better idea to turn off the TV and tidy up your home before you hit the hay. Why? Because waking up to a clean house won't spike your cortisol levels. It will be much nicer to wake up to a freshly cleaned home where you can use that extra five minutes to enjoy a cup of coffee instead of searching for your keys or trying to find that shoe that somehow always ends up under your bed. Once you're done tidying up, you can place everything you need by the door, so it's all ready to go when you are.  
7. Go to bed early
This might seem like a no-brainer, but honestly, it can be so hard to go to bed early nowadays when there's always another show to watch or another Instagram post to read. However, not going to bed early can really screw with your morning routine. Instead of feeling excited to take on the day, you'll probably hit the snooze button and tumble out of bed with your eyes half closed. To make the most out of your morning, make sure you go to your bed at least 30 minutes before you decide to go to sleep. Read a book instead of scrolling through Instagram, write in your journal, or do your nightly skincare routine to signal your brain that it's time to go to bed. The more you continue to do your nighttime routine, the easier it may be for you to go to sleep.
What do you do the night before to prepare for the next day? Tell us in the comments, below!