I'm one of those people who complain about the cold and counts down the days to summer, only to immediately start complaining how hot I am. Charming, right? Still, deep in my bones, I relish these seasonal shifts. They're the perfect chance to start fresh, renew, and reevaluate. Each season inspires me to design my home just a little differently, and even though the changes are slight, the impact is major. Today I'm sharing how to bring summer into your home in seven easy ways (not including ingesting several spritzes and an excessive amount of beach reads, which I also highly recommend).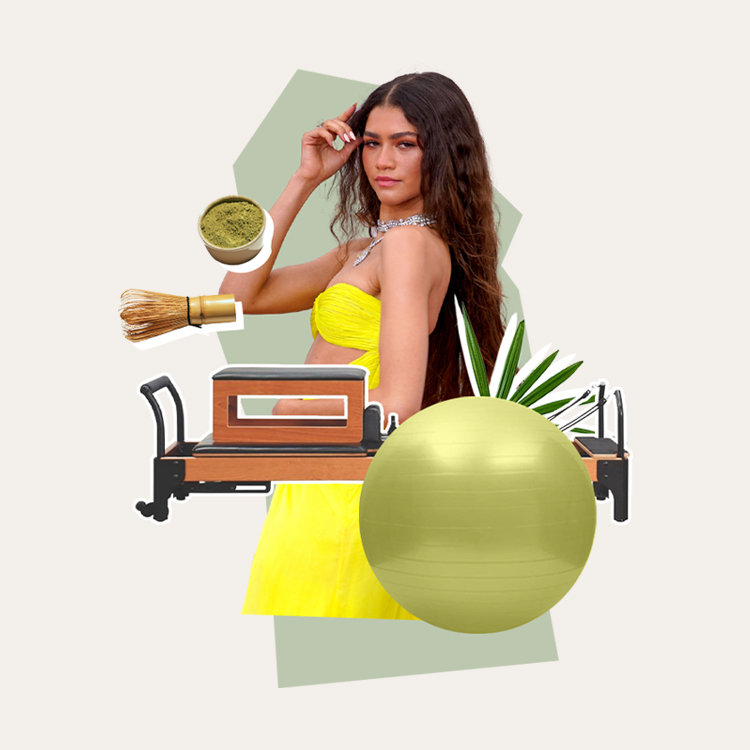 she's (kinda) just like us!
1. Pare Down the Knick-Knacks
I can always tell when it's summer outside because my home decor gets significantly pared down. The shelves become decluttered. The throw pillows get streamlined. The tabletops get cleared. If summer fashion is about fewer layers and a "less is more" mentality, then home decor definitely follows suit. Give your whole home more room to breathe with fewer accessories and simpler vignettes.  It will instantly feel refreshed for the season.
2. Fresh Bath Linens
True story: A few years ago someone gifted me a set of white, fluffy bath linens, and I audibly screamed upon touching them.  Something about that thick, plush fabric reminds me of being at a hotel, which instantly makes me feel like I'm on summer vacation.
Brooklinen is one of my favorite places to stock up on affordable, high-quality home goods, and you can get two luxuriously sized bath towels and two hand towels for less than $90. Trust me when I tell you it's worth every penny because in addition to making you feel like you're on summer vacay at the beach, grown-up towels also feel like the ultimate sign of having your life in order. Style them in woven baskets or on open shelving to bring a light, fresh vibe to the whole bathroom.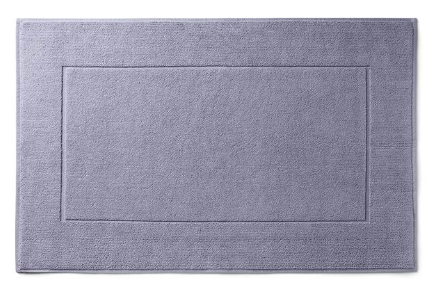 3. Woven Baskets and Accessories
Seagrass and jute fabrics naturally have a nautical, summery vibe to them, but since switching out rugs on a seasonal basis isn't exactly budget-friendly, I like to bring in woven accessories. My favorites are large woven baskets to hold light throw blankets or a braided coffee table tray paired with candles and fresh flowers.
4. Potted Plants
One of the most telling signs of summer is how green everything becomes. The view outside of your window is suddenly infused with color again! I'm a big fan of using potted plants this time of year to keep that fresh, airy feeling both inside and out. It instantly rejuvenates and injects life back into your home, whether you decide to go for a large, statement plant, or opt for a few smaller pieces to line your windowsill.
5. Lightweight Quilt
Please tell me I'm not the only one who wakes up in a pool of sweat from their winter duvet once the temperatures start to rise. Cute, I know. I always opt to swap my massive comforter for a lightweight quilt to avoid that travesty, and I love how it visually lightens up the entire room. Summertime decor is all about peeling back the layers and getting back to the basics; so when in doubt, lose the bulk and keep it simple instead.
6. Linen Sheets
In that same vein, replacing your heavy sheets with a light, breathable fabric is like giving your body a gust of fresh air in the summertime. Linen has moisture-wicking abilities, so while you get to keep the cozy factor, you won't wake up in the middle of the night dying of heatstroke. You're welcome.
7. Summer Scented Candles
The smell of a cool salty breeze or fresh linens hang-drying outside takes me right back to childhood summers. Scent is one of the biggest triggers for our memories, and I've found that switching up my scented candles for the season is one of the quickest ways I can acclimate to a new time of year, even when I'm indoors. I personally love the smell of the Wake candle, because it reminds me of family road trips to the Delaware beaches as a kid. I can hear the seagulls and taste the boardwalk fries just thinking about it.
This post was in partnership with Brooklinen, but all of the opinions within are those of The Everygirl editorial board.