Is there any worse feeling than forgetting something? Here's looking at you, Neville Longbottom. Unfortunately, us muggles can't rely on remembralls to help us remember all of the many important details that help us get through the day. I really despise the feeling of having forgotten something and the stress that comes along with trying to meet a last-minute deadline, struggling to remember the name of an acquaintance I ran into, or realizing my car is way past maintenance. Over the years I've devised a few ways to make sure I never forget anything. Hopefully, these tips can help you avoid forgetting important appointments and looming birthdays this year.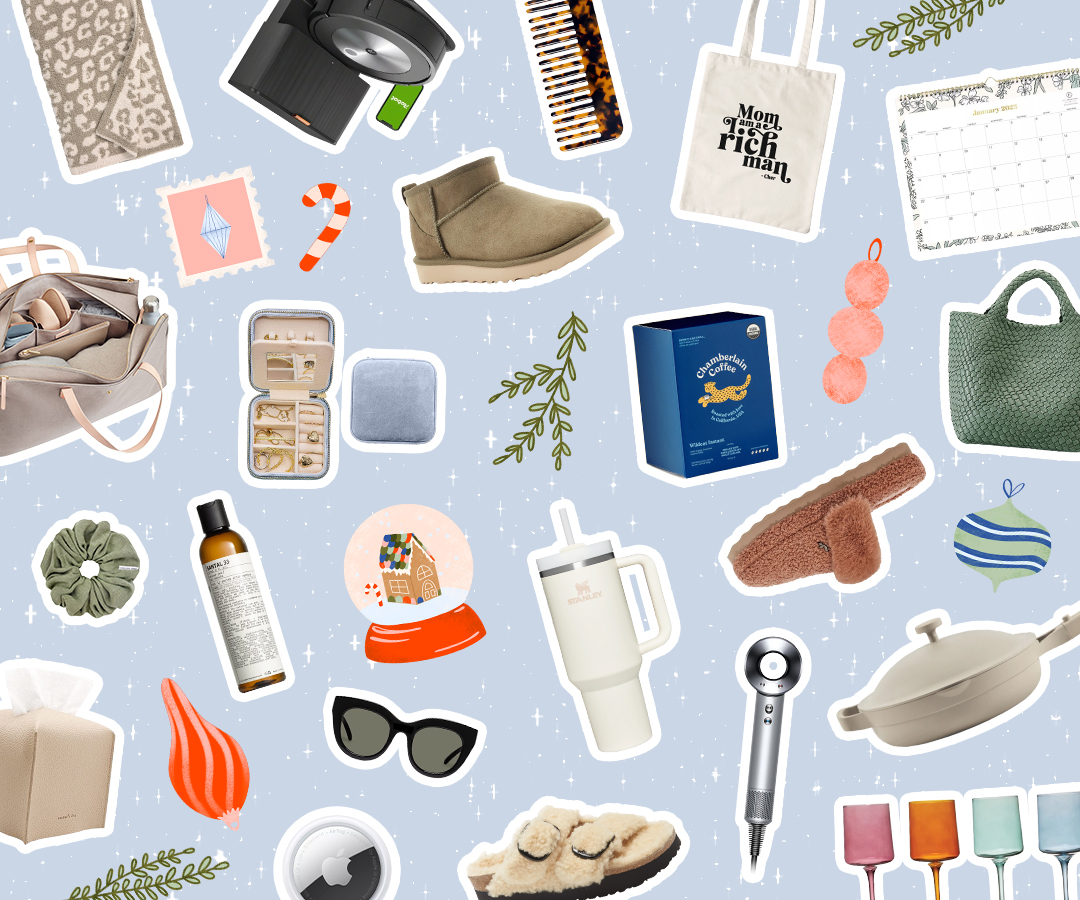 With hundreds of thoughtful gifts, you're sure to find something for everyone on your list!
Commit to Your Calendar
You had the best of intentions. You couldn't wait to crack open your shiny new planner (Sugar Paper LA has been my planner go-to for years) in January and get organized. Alas, come February it's pretty easy to forget about that trusty agenda. I found myself writing things down in my planner only to actually look at my reminders too late. Whoops.
Now I keep my planner on my bedside table so I can quickly flip it open as soon as I wake up and before bed at night. This ensures I am never caught off guard by a deadline, appointment, or timely chore. For you gals living in the digital age, find a calendar app and religiously track your responsibilities in it. This is the time to actually embrace those pesky smartphone alerts. I prefer to utilize the Google Calendar app as it syncs with any appointments notifications sent via email and can be viewed easily on my desktop and phone. For to-do lists, there's nothing quite as satisfying as the little ping noise that Wunderlist makes when you mark a task complete.
Ban Forgotten Birthdays
It happens to the best of us, but the last thing you ever want to do is forget someone's birthday. (Am I the only one who keeps a Facebook profile just for the convenient birthday reminders?!). For the people in your life who deserve more than a note left on their social media, you'll want to make sure that you give yourself ample time to plan for their birthdays.
When I sit down to get my agenda organized in January, I schedule out any important birthdays throughout the entire year. I write their birthdays in a few locations — on the month at a view page, the actual date on the weekly view page, and if a planner features it, on the birthday list. At the beginning of every month, I glance at that month's birthdays and the next month's birthdays — I can't let any first of the month babies sneak up on me! This usually gives me enough time to find a gift, send a card, or plan a special dinner without rushing.
Be a Card Shark
Once I've rounded up all the birthdays for the year, I'll make a list of how many cards I'll need and any gift ideas that come to mind so I don't forget them. Once I pick up the cards, I add a sticky note of who they're for and stash them away. If I can, at holidays like Mother's Day, I'll grab a couple of cards to have on hand for the following years. To prep for those unexpected life events like illnesses and engagements, whenever I see one of my favorite stationery brands is having a sale, I'll replenish my stash of thank you, congratulations, and get well soon cards.
Touch it Once
A few years ago I read a productivity tip on Byrdie (former intern shoutout!) and have never forgotten it. Essentially the idea is that if you want to stay organized, productive, and not let any to-do's slip through the cracks, you adhere to the "touch it once" rule. The premise is simple: whenever a simple task comes along your way, you touch it once and that's it. For example, instead of reading an email, closing it, and making a mental note to come back to it later, you just answer the email right away. Or say you open your mail to find a reminder from your dentist that you need to schedule an appointment. Chances are you can call them then and there to schedule an appointment in two minutes flat, but if you saved the email to read later or shoved the dental reminder in your calendar, then you'll have to touch it a second time to wrap up the task. It's easy to push tasks you don't want to face to the back of your mind, but that's also why it's so easy to forget about them.
Never Forget a Name
I have a horrible confession to make: I'm one of those people's that bad at names. I remember the names of people I've met more than once, but the first time can be a little tricky if our interaction was brief. One of my 2019 resolutions is to improve this skill, and I am planning on using the look, snap, connect method to help.
First, you focus just on the name (look). Second, you create a mental snapshot (snap) which includes visual images of the name (same name as your eldest cousin) and the face (defining facial feature, hair color, etc.). Third, you connect the face and name by creating additional images so you can easily retrieve the information later.
The method is explained in more detail here, but I love the idea of slowing down and really concentrating on getting to know someone, even if it just starts with their face and name.
Tie Up Loose Ends
The easiest way to not forget anything important is to tie up loose ends as soon as possible. Depending on how much is on my plate — aside from everyday work tasks and chores — I like to set aside one day a week or month to get tedious projects out of the way. When it comes to paying bills, taking my car in for maintenance, or scheduling doctor's appointments, I find these touchstone dates are a helpful way for me to bang out a few tasks in the same day. I particularly enjoy checking in on my investments or filling out paperwork while waiting on hold to speak to customer service or tech support lines.
No Task is Too Small
Need to return something within 30 days? Write that down. You know just as well as I do that a month flies by in the blink of an eye. I have a wall organizer by my front door (similar to this one) where I leave receipts for items I need to return, hang dry cleaning, and keep necessities I don't want to forget when running out the door like sunglasses, sunscreen, or an umbrella. A quick pit stop by this station before I hit the road helps me remember the small details that can make or break my day.
Take Care of Yourself
Aside from staying organized, there are ways to simply improve your memory, and they all start with self-care. Getting a good night's sleep, eating a healthy diet, exercising regularly, and avoiding stress, can all help improve your memory. Most importantly, they keep you healthy and happy.
What methods do you use to help remember things you need to do? Let us know in the comments below!