I don't think I'm alone in whole-heartedly believing the best thing to happen in 2018 was Netflix's revamp of Queer Eye. It brings me a joy that no show ever has, and brings the full spectrum of human emotion out of me — it's made me laugh, cry, and feel just about everything in between.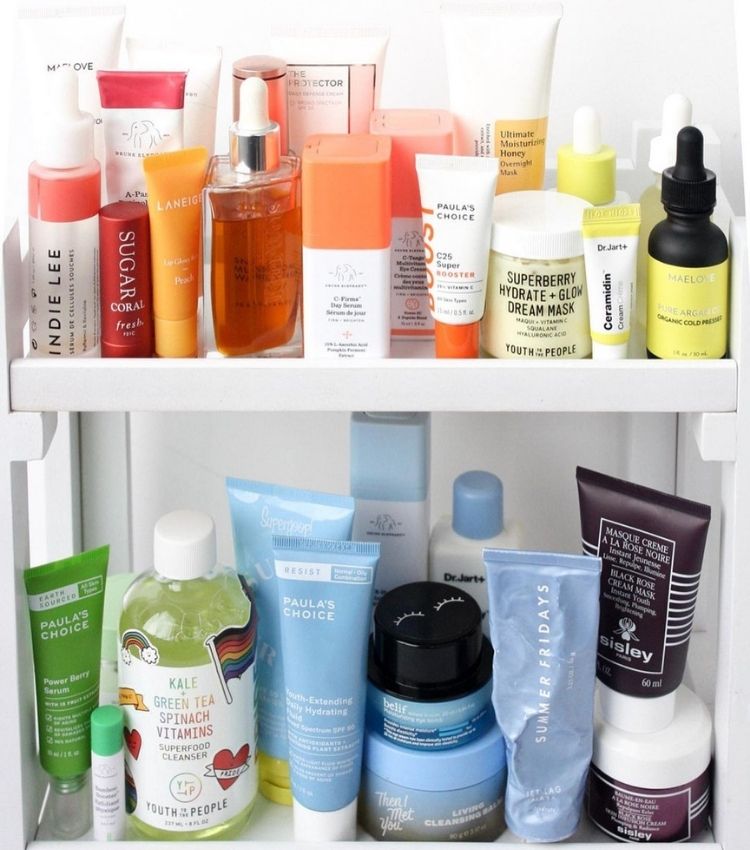 the wrong order can reduce effectiveness
While I love each member of the Queer Eye cast separate but equally (don't even get me started about Antoni), there is no one I'd rather have pay me a visit than the notorious JVN. Jonathan Van Ness has charisma like no one else, and is totally, unapologetically himself. You literally can't help but smile while watching Jonathan work his magic on his subjects, and he's showing the world that, yes, men can take care of themselves, too.
While binging both seasons of Queer Eye (in one weekend, might I add), I couldn't help but wonder — what would JVN do to me? How would he cut my hair? What products would he tell me to use? (It's like the 2019 version of wondering how Tyra Banks would make me over if I was on America's Next Top Model). Unfortunately, JVN is unlikely to ever prance into my bathroom and transform me into a goddess — but the good news is, he gives tons of beauty tips throughout the entirety of Queer Eye, most of which are applicable to women and men alike.
From fixing common conundrums to blowing my mind with tips only he could come up with, here are the beauty tips and tricks I've learned from Jonathan Van Ness.
DIY face masks are worth your while
At the beginning of season 1, JVN blew my mind with a classic Pinterest hack: DIY face masks. While I had left those behind to my days of middle school sleepovers, JVN made me re-think it completely. He made Bobby's face glow with only two ingredients: oats and manuka honey, which he ground up together in a food processor. Simple ingredients that you probably already have in your kitchen can make for a stellar addition to your skincare routine, and if JVN encourages it, you know it's safe.
Color correct
One of the guy's most lovable subjects, Tom, had lupus, which led to a lot of redness in his skin. Jonathan came to the rescue and made it completely disappear with help from a little green concealer stick. While the concept of color correcting is nothing new, the extent to which it can help was shown in Tom's episode. Even the most unsightly of flare-ups can be neutralized with a little help from a color-correcting concealer. While green helps cancel out redness, other colors can be used for other skin issues.
Jonathan's top tip? Just don't use too much — you can always add more.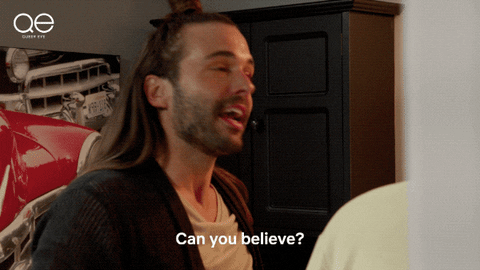 Spray, delay, then walk away
JVN technically uses this to show how to use aftershave, but it's totally applicable to perfume, too. Rather than spraying perfume directly on you, spray it in front of you, wait a second, then walk through it. It'll help you avoid ever wearing too much, and will leave you with the perfect dose of scent.
Self-care isn't synonymous with vanity
I want to go outside and shout this one from the rooftops so everyone in a five-mile radius can hear it, too — self-care isn't vanity. JVN dropped this quote to live by while taking William to the dermatologist during season 1. Taking time to take care of yourself doesn't mean that you're vain or narcissistic — it can literally just mean that you value yourself enough to take the time to do so. Book a dermatologist appointment, schedule a facial, and treat yourself to a mani/pedi — you deserve it.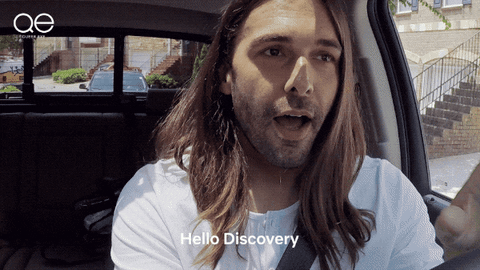 Clay mask timing is important
Okay this one totally blew my mind. I always used my clay masks whenever I felt my skin needed a little help clearing up, which inevitably always falls before a big event (that's just how it goes, right?). JVN shook me to my core by explaining that you shouldn't ever use them before a big event or if you're going out that night, because it urges the gross stuff to come out of your pores — aka save them for Sunday nights and wear one while you meal prep.
You don't need to dedicate hours to your morning routine
"Just because you only want to spend five minutes on glam in the morning does not mean you can't be a diva," Jonathan says during season 1, epsiode 1. This is so true, especially for all the super busy gals out there. Just because you don't feel like waking up before the crack of dawn to get perfectly wind-swept waves and winged eyeliner so sharp you could kill your enemies with it doesn't mean you can't be the best version of yourself. Just giving yourself a few minutes of self-care each morning can make all the difference, and can leave you feeling like the best version of you.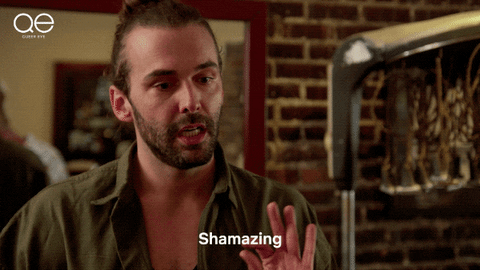 Encourage the guys in your life to take care of themselves, too
Recently, one of my straight male friends asked for help picking out a moisturizer — at 22, he had never used one. I recommended the one I use to him, and he told me that he couldn't use it because it was for women (let it be known that it was the Purity moisturizer, which has just about the most unisex branding you could ever find). It took literally a half hour to explain to him that — to his amazement — men and women both have skin that needs to be taken care of, and that his skin is no different from mine because he's a man. He's told me on multiple instances since that he loves it and feels better about how his skin looks. The smallest of steps made a difference in his confidence, and it can in so many others. Remind the men in your life that they can have some products, and should have a skincare routine, too (hear that, Dad?).
Confidence is everything
You can spend all of the time, money, and effort in the world taking care of yourself, but if you don't love yourself, none of it matters. People can tell when you feel good about yourself, and as JVN puts it best, "confidence is sexy." Do the things that make you feel like the best version of yourself, and always remember that you're a queen.