Talk to anybody who has ever started their own business and they'll likely all tell you the same thing: getting started is the toughest part. Of course, being an entrepreneur is rarely ever considered easy. But, getting your ducks in a row in order to get your business off the ground can certainly be a challenge.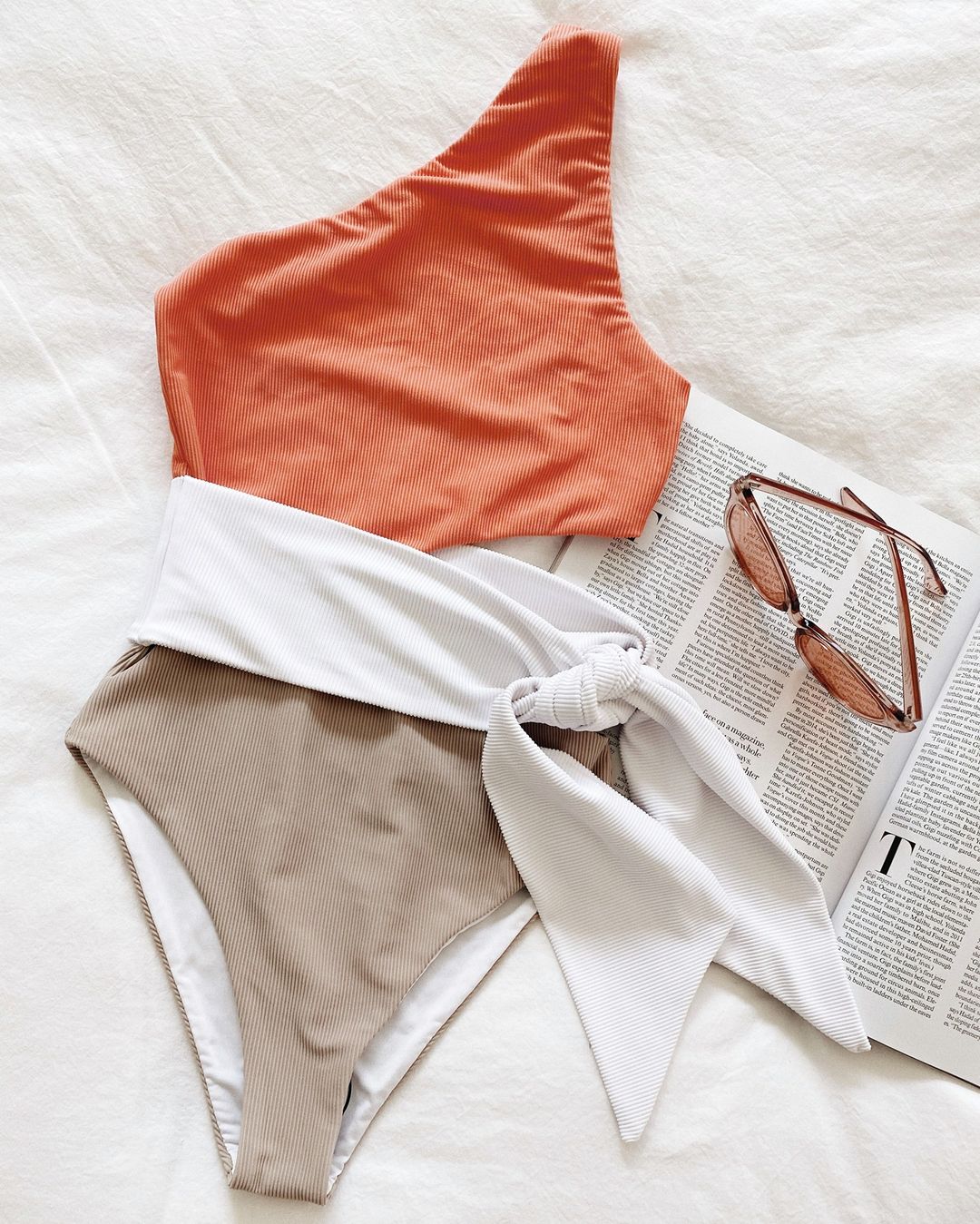 Consider your swimsuit search done.
Think of what goes into building a house. Before you can pick out paint colors and decorative pillows, you need to actually assemble the structure; you need a foundation; you need walls; you need a roof. No, it's not all exciting and glamorous work—but it's necessary in order to achieve your desired final product.
In order to put up the walls and roof, you know that you'll also require some supplies. You'll need a hammer and nails, or lumber and a saw. Where am I going with this extended (and seemingly pointless) construction analogy? Well, building your business is quite similar to building a house. But instead of a hammer and nails, you'll need different tools in order to get started.
Wondering what exactly you'll need to set yourself up for a long and successful business future? Look no further! We've joined forces with Karma, a New York City startup giving people the freedom to bring WiFi everywhere, to share eight things that all entrepreneurs should have when they're just starting out. Now, let's get building!
1. Defined Home Workspace
If you're just starting out, you probably can't afford a large, bright, and beautiful office space in a high-rise downtown. Maybe someday! But, for now, you'll likely be working from your kitchen table or a small desk in your spare bedroom. No matter where in your home you choose to work from, it's important that you designate a specific area that's meant just for your business. Why is this so crucial?
Well, for a few reasons:
•  It makes it easier to "shut down" when your workday is done (or when the weekend rolls around) as you have a physical work location to remove yourself from.
•  You're less likely to lose important things, as all of your work-related materials are in one place.
• A designated workspace will put you in the right mindset to be productive, as it's a space that exists specifically for your business-related tasks and projects.
2. Portable WiFi
Whether you need to head out to a client meeting or don't want to constantly be resigned to your home office or a coffee shop with public access, portable WiFi is a great tool for your business. With a tool like Karma, you can work where you want without ever needing to hunt for a connection. Their latest device, Karma Go, is pocket-sized… so you literally turn it on, throw it in your bag, and bring WiFi with you.
Perhaps it's going to take some time for Internet to be set up in your regular workspace, and you just need a reliable connection to tide you over. Maybe you feel most inspired on that park bench overlooking that peaceful pond. Or, perhaps you're going on a long road trip and would love to utilize those hours in the car to be productive and work on your business. With Karma, you have endless options for workspaces. This handy, portable gadget fits in your pocket and allows you to connect up to 8 devices to the Internet—allowing others around to get online using your connection, no matter where you are.
Once you purchase the Karma device ($149) you are in complete control of the data you use with no monthly plan or fee. Your data never expires, and you never pay for anything you don't use. It's $14/GB. Like a gas tank, top it off when you run low. Karma can also power more than one device, so you can use your computer, phone, and tablet if you need to. Your work will never be limited by location again!
3. Satellite Workspace 
Having a space to work from home is great, and you really can't beat wearing yoga pants to work everyday. But, every once in a while you might get a case of cabin fever! What should you do when you start to feel a little stir crazy and like you just need to get out of your house? Head to a public space to work!
Maybe you want to spend some time working at your favorite coffee shop around the corner, or you want to head to the library or a local co-working space. Or, maybe you want to grab your Karma device and work in that outdoor courtyard you love. Whatever works for you is fine! Just make sure you have at least one public work location in your back pocket, so you have somewhere to go on those days when you just need to escape the confines of your home.
4. Network of Peers and Professionals
When you're just getting started, you'll likely be working from home by yourself. The freedom from distractions is definitely conducive to productivity, but it can also feel a little isolating.
We're all only human, and every now and then you might just crave some conversation or connection. So, find a local network of other entrepreneurs or professionals in your industry. Even if you just meet once per month for coffee and conversation, you'll appreciate the opportunity to chat with people who understand your challenges and ambitions. Plus, they'll be a great resource to help you through any roadblocks or issues you may come across when getting started!
5. Website and Email Address
If you want to find out more about a new restaurant in your neighborhood or check out movie times for Friday night, what do you do? I'm willing to bet you turn to the Internet to help you find what you're looking for. Think of how often you utilize the web to get your hands on the information you need. If this isn't enough to convince you how important a web presence is for your business, I don't know what is!
In the early stages of your business, spend some time to set up a great website and a corresponding email address. Even though a website is incredibly important, don't throw it together hastily. You want to make sure it accurately represents your brand and professionalism. Plus, taking the time to set up a custom email address like [email protected] makes your business appear even more legitimate and put together!
6. Tech or Web Design Resource
Unless you're a brilliant web designer or tech genius yourself, you'll want to develop a relationship with someone that can help you with the online representation of your business.
Not only can this person help you get your website up and running, they'll also be your go-to helper whenever something technical goes wrong. Whether your website crashes or you've mysteriously stopped receiving emails, you'll appreciate having someone knowledgeable that can calm you down when you start spiraling into a frenzy about various malfunctions. I'd love to tell you that everything will always run flawlessly. But, this is real life—blunders and slipups are bound to happen.
7. Accounting System
The recipe for a successful business is pretty simple: You need more money coming in than going out. It sounds easy but every business owner will tell you that getting to that point is anything but simple.
In order to ensure a viable future, you first need to get a good handle on your business finances. So, it's important that you have a system in place to keep track of invoices, expenses, payments, and other necessary pieces of financial information.
Setting up your accounting system early will not only help you keep a watchful eye on the financial health of your business, but will also be a lifesaver come tax time! Need help getting your business finances in order? This post should help!
8. Clean Personal Brand
Once you put yourself out there as an entrepreneur and business owner, you should expect that people are going to try to find out more about you personally. You worked hard to establish your business, so don't risk ruining your professional reputation with a vulgar Tweet or sloppy profile photo.
Make sure you take some time to polish up your social accounts so that they're complementary to your professional brand. You don't need to use your social accounts strictly for business promotion, but you at least want to make sure that all  of your posts and photos are making a professional impression.
If you'd rather not have potential clients or other business connections digging into your personal life, make sure you set your social accounts to private. But, even if professional peers won't be viewing your personal content, you still want to be conscious of what you're posting.
When it comes to social media, you're better to be on the safe side and be more conservative. So, before posting anything, ask yourself if it's something you'd be comfortable with your grandma seeing. If the answer is no, it's probably best not to post it at all.
This article was sponsored by Karma, but all of the opinions within are those of The Everygirl editorial board.