Oh, Las Vegas… there is truly no place on earth quite like the Adult Disney World that is Las Vegas. They say that what happens there stays there, but that isn't to say that the only thing happening in Vegas are brushes with the law or waking up with face tattoos. The movies will lead you to believe that Vegas is the modern day Wild Wild West, where liquor bottles are always rigged up with sparklers and you can lose your entire life's savings in one bad hand at the poker table.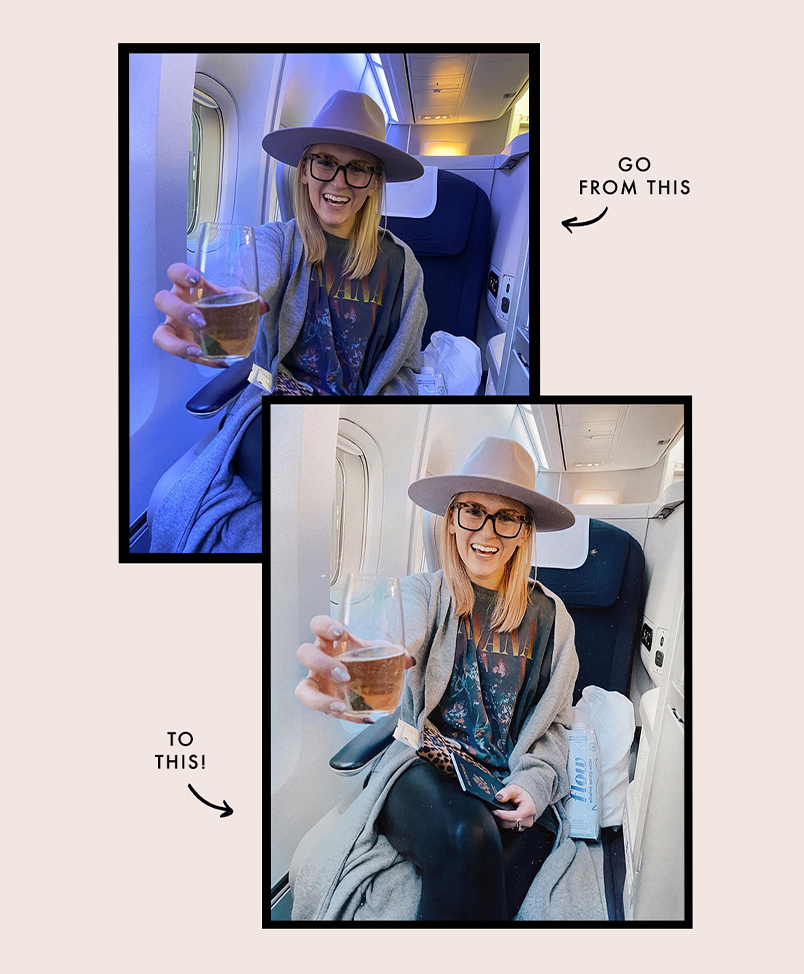 Want to style, shoot, and edit your photos perfectly every time?
We're sharing our secrets to photo editing in our all-new online course, Mastering Photo Editing On Your Phone. Enrollment closes on Thursday, so grab your spot now!
While these things aren't necessarily untrue about Vegas, there is more to behold while in the clutches of Sin City besides gambling and losing track of how many drinks you've had while sitting at a slot machine.  If you're venturing out to the desert anytime soon, here are a few ways to immerse yourself in a truly Vegas experience outside of the casinos.
1. Take in some Vegas history
There are plenty of things to do in Vegas that can only be done in Vegas, and the museum scene is certainly no exception. The most Instagram-worthy of all being the Neon Museum, which hosts a walking tour of some rather iconic yet now defunct neon signs from the famed Strip, like the Mob Museum and Burlesque Hall of Fame. Wayne Newton's Casa de Shenandoah is the easiest way to spend a day experiencing old Las Vegas opulence and weirdness up close and personal.
2. Venture out to Chinatown
While the Chinatown in Vegas might not be as sprawling or picturesque as other more metropolitan Chinatowns, the food is definitely not messing around. Vegas's underrated Chinatown is contained to a strip mall about 15 minutes from Las Vegas Boulevard and offers a plethora of restaurants ranging from traditional Sichuan style fare at Chengdu Taste to the unique conveyor belt Chinese hot pot experience at Chubby Cattle. There are so many hidden gems in Chinatown that you'll have a hard time going back to the overpriced regular ol' burgers and fries on the Strip.
3. People watch with a yard-long cocktail on Fremont Street
Vegas offers plenty of unique experiences, but few of them can compare to simply watching the other patrons of this insane city enjoying all of its spoils. Vegas is one of the few cities that allows you to carry open containers of alcohol in the street, which lends itself to the rather outrageous vessel culture — you can carry your liquor-based concoctions in everything from the leg lamp from A Christmas Story to a 46 oz. cowboy boot or double bongo drums. The iconic LED-covered canopy of Fremont Street is a must-see when in Sin City, and once you set foot on to this legendary street you'll understand why it's the people watching capital of Vegas.
4. Take on the desert
It can be easy to forget that you're surrounded by a rather unforgiving environment when you're breezing in and out of the luxurious and heavily air-conditioned casinos, but Vegas is smack dab in the middle of an intense desert. Take advantage of being in this incredibly alien landscape by venturing outside the city for a one-of-a-kind dune buggy tour and zip through the rolling dunes on an ATV, or experience the Mojave Desert without fear of getting lost on a guided tour.
5. Experience a real buffet
Let me just say that buffets get a really bad rap, and if you don't agree with that statement, it is probably because you've never been to a really amazing buffet. Vegas more or less cornered the market on "fancy buffets," but truth be told, there are only a handful in the city that actually nail the concept. If you're looking to go all out on incredible sushi, high quality tapas, fresh seafood, desserts splayed out as far as the eye can see, and the option to include bottomless drinks on top of all that, you need to hit up the Wicked Spoon at the Cosmopolitan or The Buffet at the Wynn. Don't be surprised if regular restaurants seem a little boring to you after.
6. Do it like a local
Aside from being the most visited tourist destination in the U.S. year after year, Vegas hosts over 600,000 full time residents that witness the ever-changing landscape of the Strip — to survive the ebbs and flows of tourist season, you have to have the love of the locals. The Golden Tiki has been a Vegas institution for years for its kitschy cocktails and over-the-top decor, and hit up The Griffin when you feel like dancing but Hakkasan isn't necessarily your vibe. Wander around The Container Park of East Fremont, a collection of restaurants and bars inside upcycled shipping containers, when you just can't decide what to eat. If you need to entertain a group and don't feel like hanging at a casino, head over to Gold Spike for human-sized Jenga and beer pong and lots of comfy seating.
7. Hit up a legendary pool party
The perfect juxtaposition to the smoky windowless gambling halls that most people spend their time in while in Vegas are the lavish and over-the-top pools that can be found at nearly every single major hotel in the city. Lounging poolside on a quiet afternoon in Vegas is one thing, but making a point to be present for a raging pool party is really something to behold. Rehab at the Hard Rock has long been hailed the biggest weekly sh*tshow in Vegas and is definitely not for the pearl-clutchers or faint of heart. If you still want to get rowdy but not pass out before your dinner reservations, then perhaps consider something more lowkey like DayDream at the M Resort or The Aquatic Club at The Venetian.
8. Live like a goddess for a day
You don't have to drop last night's poker winnings on an overpriced 30 minute massage to feel like Beyonce when in Vegas. Most of the major hotels on the Strip offer day passes that hover around $45-70 for 24hr access to the saunas, steam rooms, hot tubs, gym, and pools. Go a little further off the Strip to find better deals on treatments and day passes alike — The Golden Nugget has an incredible facility and reasonable prices for massages and facials. Do a little research of the hotels around where you're staying and call up their spas and ask about any potential discounts or deals — you'll be amazed at how much you can save just by asking.
Have you been to Vegas? What are the must-see spots in Sin City?