Unemployment: it's kind of a dreaded word, isn't it? None of us truly want to ever come across it, but many of us end up having to cross paths with it at some point in life. The word in and of itself can be discouraging with all the negative connotations that people have attached to it, but in reality, it's quite open-ended to interpretation.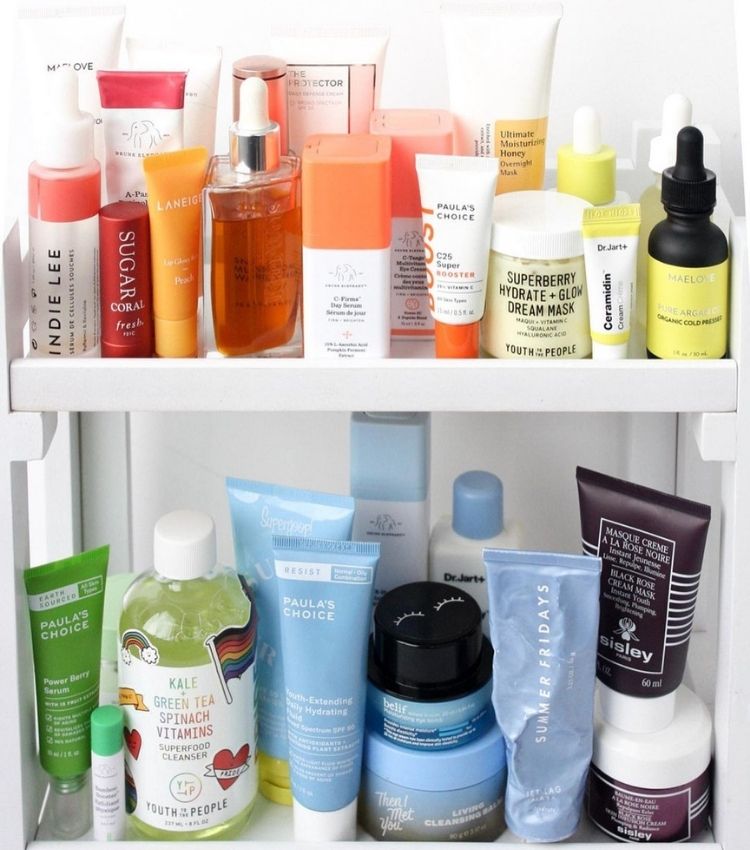 the wrong order can reduce effectiveness
Whether you left your job to explore other career paths, escape a negative working environment or unjust conditions, were relieved of your duties, had to leave due to a move, or any other circumstance, having to deal with the notion of unemployment can often feel like the heaviest burden you'll ever carry — but I'm here to tell you that that is not necessarily the case. It's inevitable that feelings of discouragement and sometimes even lack of control will surface since — I'll be honest — this is a tough time. However, you should know that while you're not necessarily in control over your job at the moment, you do have authority over all the other aspects in your life.
I learned several techniques to navigate this chapter of my life, and wanted to share them with anyone going through (or about to go through) something similar. Here are my nine tips on how to improve your quality of life during a period of unemployment:
1. Assess your financial situation
This is the worst part of being unemployed, but also extremely necessary. You'll need to rip off that bandage and take a detailed look at your bank account and any savings you might have to dip into. Everyone's situation is going to be different; some might choose to move back home to save on rent and bigger bills or seek out financial assistance from family or a significant other, while many will have to figure it out on their own. Take a look at your bigger expenses and see how you can allocate your resources to make this period easier for yourself.
Nevertheless, don't forget that it's also imperative to go through your smaller expenses as well. Do you really need every single one of those streaming subscriptions? There are things that might seem trivial at first, but can add up fast, so making sure that you're actively conscious about finances will serve you well during the time you're not working steadily. 
2. Stay sharp and productive
Make sure your resume and LinkedIn are fully updated and that the wording is tailored to the types of positions you'll be searching for. Let recruiters on LinkedIn know you're open to new opportunities under "job seeking preferences" in your account's settings, and soon, they'll be the ones reaching out to you (versus the other way round). An easy way to stay on top of things if you're an avid social media scroller is to make scrolling through your LinkedIn feed your new hobby.
When you're actively searching, reach out to new people or people within your network based on the industries, positions, and companies you're interested in. Sending them quick introductory messages explaining who you are, what you're looking for, why you reached out to them, and asking if they would be interested in scheduling a brief phone call or coffee chat will help them see where you're coming from and appreciate your proactive and professional demeanor in your job search. The gap in your resume might bother you, but a great way to fill that is to consider freelancing or temporary work/projects. If your plan is to change industries or careers completely, applying for internships and part-time positions can be a great way to get your foot in the door and learn some fundamental skills (since applying for that mid-level editor job when you only have accounting experience is likely not going to help you gain much traction).
Lastly, this is an amazing time to work on your side hustle if you have one, and you can even make it a goal to start your own business, using the side hustle as a springboard.
3. Let yourself be funemployed — but for a limited time
Your instinct might be to put yourself completely into the grind of finding work or keeping busy, but for a few days, let your body instinctively guide you to take the time to relax and recharge for a bit. Resetting should definitely be a part of this journey — just make sure to set aside a certain amount of time to do this so that you don't enter this new phase of life feeling defeated or burned out. Even if you can only afford a weekend to rest and recharge, let yourself have the time.
4. Take advantage of being in full control of your schedule
Having a wide-open schedule is a blessing and you should truly appreciate it! You might not be feeling in control in terms of things such as job security and income right now, but a great way to feel like you do have authority over something is to set your own schedule and create routines for yourself. Yes, job searching is important during this time, but should that be the only thing you're doing for nine hours straight every day? No. It's not going to be productive or healthy to keep mindlessly applying for positions, as the quantity of time you put into is will not be as important as the quality of it (a lesson I learned the hard way). 
5. Get out of your PJs — and get out of the house!
It is way too easy to take on all of your home/career-related tasks while you're sitting on your couch in your favorite loungewear, knowing you won't have to deal with the public. I get it — I've done it. It's a great feeling not having to worry about how you look and just purely be comfortable. However, it can get to be detrimental to your mental health — not to mention social life — to just stay isolated and not interact with anyone on a routine basis. As much as you might dread it, you should really incorporate the outside world into your daily tasks. Take your job searching or reading to a coffee shop, library, or co-working space. Take your workout to an actual gym (instead of your living room) or try out a group class. Find new fun places to lounge and enjoy a cup of tea.
For many people (including me), working in an unfulfilling position might have led you to lack any sort of energy or motivation to do anything outside of work, especially socializing with friends. It's vital that you get out there and keep your social and emotional health high by engaging in stimulating conversations and activities with friends. Meet some old coworkers for lunch, make dinner plans with friends you haven't seen in ages, and take advantage of those happy-hour deals you always wished you could go to, but had work come in the way of.
6. Travel
In August 2019, the U.S. Travel Association reported that over half of American workers didn't use up all of their vacation time in the past year. If you happened to fall into that category yourself, and didn't end up using your PTO while you were working, now is the time to plan that trip you've been longing to go on! If you have the means and budget, this is the perfect time to take that trip that's been on your bucket list and let yourself be fully immersed in your surroundings and the culture, since you won't have your mind constantly living in fear of missed work emails and deadlines.
There are tons of ways to plan trips on a budget and plenty of resources to find and secure cheap flight deals.
7. Make time for wellness
The mere thought of your responsibilities and dealing with any obstacles at hand can easily lead you neglect your physical and mental health. Our society glorifies overworking ourselves until our eyes are bloodshot and our brains feel compressed due to exhaustion and stress. Wellness is more important now than ever, and now you have time to put yourself first and take care of yourself.
Don't always wait until the new year to make resolutions to form healthy habits; the timing will be ideal in any given moment. According to Intro Wellness, personal well-being (which includes physical, intellectual, emotional, spiritual, and wellness, as well as some additional factors) is so important since it dictates how we feel daily and affects the choices we make. Forming wellness habits early into your unemployment stretch is going to help keep you feeling energized and ready to tackle anything.
8. Never stop learning
If there's one extremely vital thing I've learned during my time while I wasn't working, it's the importance of keeping your mind open to new information and to constantly keep learning and exercising your brain. Research the skills you need to help you advance in the path you're looking at and take the time to learn them, whether it be in a formal setting or self-taught through online resources. Reading books and other published pieces will be invaluable to you.
Find classes, lectures, and workshops, either online or on a campus, to expand your skills in a more traditional setting. Programs like General Assembly offer in-person as well as remote learning opportunities for a variety of subjects, and there are several other online courses in partnership with big universities that you can complete to earn specialized certifications. If you feel like it's the right time for it, maybe even consider going back to school full time and immersing yourself fully in a learning environment to hone in on those skills even more. 
9. Network
A quick search for local networking events and seminars will yield results that can really help you get insight on how to start crafting your new career path and help you meet people that can be mentors and friends through that process. These connections can lead to new friendships, valuable advice, or even potential opportunities. 
Don't be hard on yourself. A period of unemployment can have its challenges, but remember that as endless as it seems right now, this is all temporary. If you're in this situation, you clearly are an ambitious person and doing the best you can to help yourself. Trust me, these are the moments we can learn lessons from and keep growing as individuals.