Cover letter. Those two little words alone are likely enough to fill your mind with an overwhelming sense of impending dread.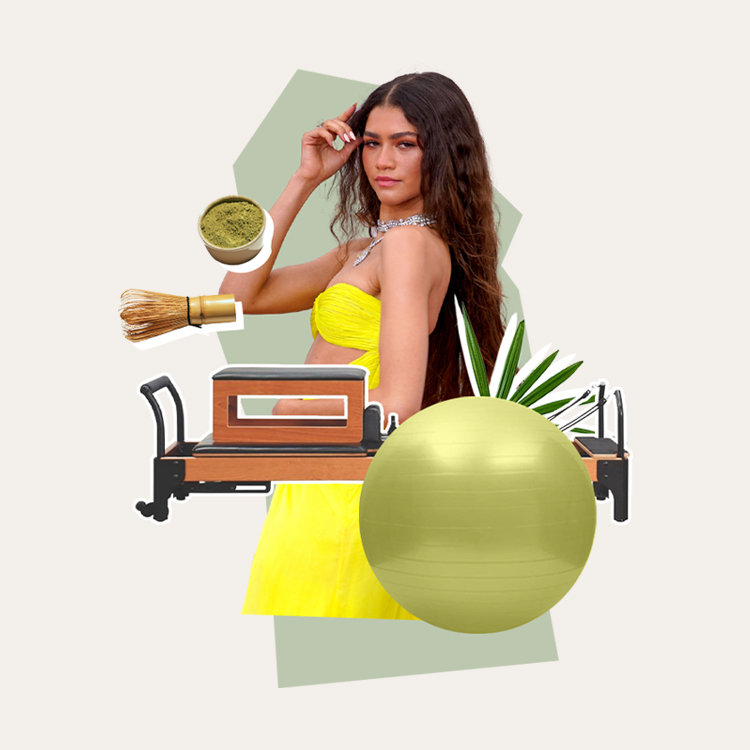 she's (kinda) just like us!
Alright, perhaps that's a little dramatic. But, the point remains the same: Cover letters can be a total pain to write.
When you're tasked with pulling together a few polished and concise paragraphs that accurately embody everything that makes you the perfect candidate, it's all too easy to want to hide under your desk until the pesky thing somehow miraculously writes itself.
But, if you've ever tried that avoidance tactic, you know it doesn't get you too far. Instead, you need to take a deep breath, organize your thoughts, and craft a letter that's both attention-grabbing and professional.
Sounds impossible? I assure you, it's not. In fact, I've pulled together a template that will take most of the pain out of the process for you. Ready? Let's get to it!
The Groundwork
Before you jump in with the template, there are a few key pieces of information you'll want to have situated first. Getting these sorted out ahead of time will make using the template that much easier. Here's what you'll need:
THE HIRING MANAGER'S NAME: You'd be surprised by how many people skip this crucial step. You want to address your letter to someone personal, and skip that generic "To Whom It May Concern" line.
This doesn't necessarily need to be the name of the hiring manager—the department head or even CEO could fit the bill here as well, if that's the only name you can find. And, while you're at it, confirm that you know how to correctly spell the company's name. That's not something you want to mess up.
A CAPTIVATING STORY: I always recommend starting off your cover letter with a story that pulls the reader right in—rather than using your standard opener of, "I'm writing to apply for the position of…". Don't overthink this part. It really doesn't need to be anything complicated.
Start your cover letter with a story that pulls the reader right in.
Perhaps you discovered your love for sales while running your childhood lemonade stand. Maybe your college professor once said something in a lecture that was a lightbulb moment for your entire career. Come up with a brief anecdote that relates to your chosen field, and you're sure to grab the hiring manager's attention.
WHAT YOU LOVE ABOUT THE COMPANY: It's important to weave elements of your passion for and knowledge about the brand throughout the overall tone of your letter.
Believe me, hiring managers can tell right away if you're applying just for the sake of applying, or if you actually really admire the company. Needless to say, you want to fall into that latter category.
3 KEY SKILLS OR ACCOMPLISHMENTS: The goal of your cover letter is to present yourself as a qualified and intelligent candidate. The best way to do that? Pulling out two or three of your most impressive skills or accomplishments.
Jot those down for now. We'll work them into your cover letter later.
The Template
Now that you have those key pieces of information set to go, it's time to take a look at the template and inject your own personality, creativity, and personal tidbits.
Dear [Name],
When I was [your story about how you chose this career field].
Since that very moment, my passion for [career field] has only grown stronger. I know that combining this passion with my experience in [aspect of position], knowledge of [aspect of position], and excitement about [element of the brand or company's culture] makes me the perfect addition to [company name's] growing [department] team.
As a committed and self-driven employee, here are a few of the many things I'd bring to the table in this position:
[Key Skill #1]: I have [number] years of experience in [skill], delivering [result of skill]. I know this expertise could add significant value to [company name's] [department].
[Key Skill #2]: I am an expert in [key skill], and have used this skill to greatly benefit my previous employers, including [hard fact or statistic about the impact of this skill].
[Key Accomplishment or Award]: In [year], I was [awarded/published/recognized] with [award or accolade] to recognize my efforts in [career field or skillset].
I'm confident I'd make a great addition to your team, and I'd love the opportunity to speak with you further about how my various skills and experiences could contribute to the great work you're doing at [company name].
Thank you so much for your consideration!
Best wishes,
[Your Name]
The Final Steps
Now that you've filled in the blanks, it's time to polish your letter and put on the finishing touches.
Remember, a template is just a starting point. Go back through and inject a little of your own personality.
When using a template, it's all too easy to have your letter read a little choppy or robotic. But, remember that this template is just a starting point—you should definitely plan to go back through, inject a little more personality, and ensure the whole thing reads smoothly. Read it out loud if you have to!
Finally, don't neglect the importance of proofreading. No matter how well-written your cover letter, it won't impress anybody if it's riddled with typos and errors.
What story or anecdote will you open your cover letter with? We're curious—let us know in the comments!