When you're part of a holiday-obsessed team like The Everygirl, designing your home for the season becomes a sport. Our very own World Series, if you will. The number of text messages, emails, and photos that we exchange on a regular basis, all revolving around our latest acquired seasonal decor, might seem like overkill to those who don't feel quite as much of an affinity for this time of year, but we can't imagine it any other way. It's because of this love affair that we even created our very own hashtag (#theeverygirlholiday) to invite our readers to share their own festive decor and find design inspiration throughout the season.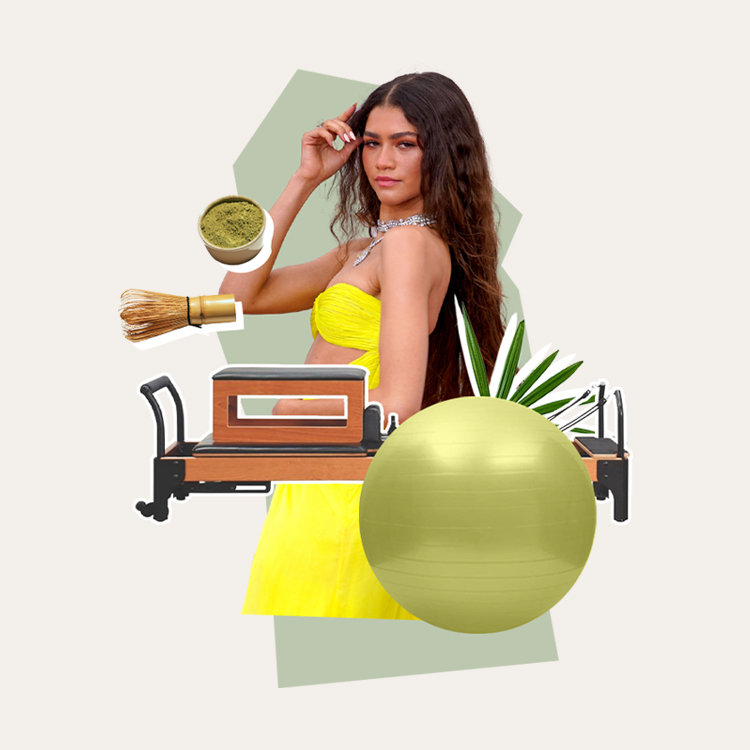 she's (kinda) just like us!
And one thing our team wholeheartedly agrees on is that scented candles are the first decorating ingredient for any true holiday season. Even during the years with little-to-no money for decorations, you can always rely on the scents of the season to fill the air and transport you to your own little holiday haven. So when Yankee Candle contacted us to introduce their new holiday scents and Get Your Glamour On collection, we all gave a resounding "YES!" and gladly took them for a spin in our own homes.
Yankee's new holiday scents—All is Bright, Bubbly Pomegranate, Alpine Martini, and my personal favorite, Christmas Thyme—are perfect for celebrating traditions in 2016, and the Get Your Glamour On collection is a game-changer for seasonal candles. (The patterned ceramic pillars really double as decor.) We also love the smaller, sleek black tins to add a touch of cheer to your guest bath or powder room.
Now that our halls are properly decked, take a glimpse into our team's very own homes for the holidays (and don't forget to share yours, too!).
Alaina loves never leaving her living room.
Alaina Kaczmarski, Cofounder: "Once the cold weather comes, you can find me holed up in my apartment with my husband and our two pups. Just a bunch of hermits living off take-out, wine, and holiday cheer. The living room is definitely the coziest space in the house; between the tree, the candles, the wool blankets, and a stack of our favorite Christmas movies, we keep ourselves entertained. And I wouldn't have it any other way."
Danielle loves minimalist design (but not minimal counter space).
Danielle Moss, Cofounder: "My bathroom is quite small and has very little counter space, but since it's where I spend time getting ready, it needed a little warmth this holiday season. The 'Midnight Magic' scented candle is the perfect addition, since it smells like Christmas but also has that minimalist design that works so well in this space. Party prep is always more fun when it includes holiday tunes and a burning candle."
Allyson loves cheese and wine glasses filled to the brim.​
Allyson Fulcher, Managing Editor: "It's not really a celebration unless there's cheese. Pair it with a full glass of wine and you'll find me in my happy place. I like to make a spread on our dining room table that's easily accessible for guests— but not too formal—so it's essential to have candles lit and keep the wine flowing. The only struggle this year is keeping our new puppy from getting into everything. I think she's finally realized that there's something going on at the table that tastes better than the tree water."
Alexandra loves elf culture and reimagining her home as the North Pole.
Alexandra Pagar, Director of Brand Partnerships: "Decorating for the holidays has been a very important tradition in my family since I was a little girl. After my birthday in August, it's basically Christmas, which I look forward to all year. Twinkle lights, the smell of fresh pine, and cozy nights by the fire are some of my favorite parts of the holidays. My bedroom is one of the most special places in my home to decorate as it has a wood- burning fireplace with an ornate white mantel which is the perfect backdrop for some holiday cheer. Sparking the fire, lighting some festive candles (Bubbly Pomegranate is a favorite), and spending the cold New England evening with a glass of wine and cuddling with my husband (and perhaps also trying to warm my ice cold popsicle toes in between his knees) and two dogs is my favorite nightly ritual."
Caitlin loves pretending she lives in a holiday romcom.
Caitlin Timson, Social Media Manager: "I'm a bit of a tumbleweed blowing in the wind right now, currently going back and forth between my little rented room in Chicago and my home in Baltimore. This arrangement has made decorating for the holidays especially tricky this year, and since my Chicago apartment doesn't have a TV, I spend a lot of my time watching the Christmas classics from the comfort of my bed. Bringing in a few spirited touches (a little greenery and holiday scented candles goes a long way) makes me feel more at home this season, and eases the FOMO from watching my friends deck out their Christmas trees."
Kristen loves burning candles and her cookies…and all her other meals.
Kristen Mitchell, Assistant Editor: "One of the coziest parts of my one bedroom apartment is the kitchen, which has its original 1950s stove. The center is wide enough to use as a countertop for cooking and baking, and there's nothing like a scented candle burning in the background (especially if I accidentally burn the cookies, which seems to happen more often than not)."
SHOP YANKEE CANDLES
1. All Is Bright Tumbler (a blend of citrus scents complemented with warm musk)
2. Get Your Glamour On Midnight Magic (rich and spicy scent of sandalwood, vanilla noir and oud wood)
3. Get Your Glamour On Sparkly Ginger Martini (dashes of nutmeg and clove with bright ginger)
4. Christmas Thyme Tumbler (mountain berries combined with a sprig of fresh pine)
5. Bubbly Pomegranate Tumbler (a mix of berries and pomegranate with citrus)
This post is sponsored by Yankee Candle but the opinions within are those of The Everygirl editorial board.