Resolutions or not, we could all use a little more organization in our lives. The war on clutter is real, and the only way to live in even a marginally approved Marie Kondo home is to be proactive about the role you play in your own mess. The first step? Admitting you have a problem. Maybe that problem is an overflowing closet… or that you scavenger hunt for your keys at least six times a week.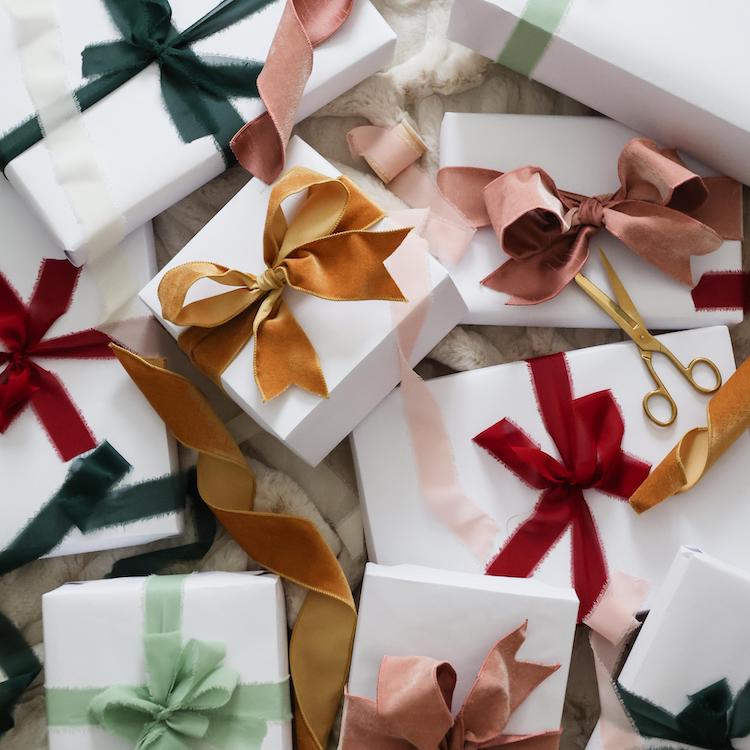 the perfect gifts for everyone—and we mean everyone—on your list
The second step? Turning to the professionals for their best advice and tricks. We know it can be daunting (and emotional) to schedule out a day of purging, so we tapped professional organizer Layne Brookshire to share the tips she gives her clients that will provide the most impact (with the least amount of effort). Read on for her tips to make your life more organized in 2018.
1. Trick yourself into being on time.
Set each appointment in your phone calendar for 10-15 minutes BEFORE the actual appointment, and stick to it. Allow enough time in your schedule to realistically arrive to appointments on time. This means no rushing, no speeding, no big deal if you miss a turn or hit a minor delay. Being early gives you enough time to find your way to a new location. Make this a habit and enjoy becoming a person who is always on time!
If you utilize your Google calendar, make sure to input the address for every appointment. The appointment reminder will give you real time traffic updates to reach your destination.
Source: Sarah Sherman Samuel
2. Create a "Command Center" at the entryway of your home.
Customize it to meet your routine needs. Include a spot to hang your keys, jackets, bags/purses, and some sort of system/basket for the mail drop!
Go through your mail as soon as it's in your hands, and toss the junk, put the rest in actionable categories: to file, to pay, to send. Make it habit to utilize your new command center and enjoy the benefits of making this a part of your daily routine.
Source: @micamay
3. Ditch the constant password guessing.
Create a Master Password List to be stored in the cloud. Each time you sign up for a new account that requires a password you can quickly open the document to store and save your new login credentials.
You can alphabetize the list or utilize a "search" function within the document to quickly and easily locate the account login you're looking for. Use a creative title, not something obvious like "password." Storing it in a cloud device means you can access it from your phone or any device, so you won't be out of luck if you leave your computer behind and need to access account info.
Source: The Lovely Drawer
4. Keep Super Sticky Notes on hand.
The adhesive covers the entire back of the post-it note, and they will stick to any surface — and stick again and again. If all your best ideas come to you while you're busy, keep some in your car console, bedside drawer, purse, or desk. It sounds simple, but writing it down when it comes to you will make sure you never forget a task again.
5. Utilize a hands-free Magnetic Phone Mount.
Do yourself a favor and buy one for everyone in your family. Mounting your phone in the car means easy hands-free phone calls, charging, and no more losing your phone between the seats!
Source: @bneatobar
6. Set aside a weekend to organize your closet
Organize your closet by sleeve, color, season, and style. This system will simplify your life over and over and over again. This method makes your closet beautiful and streamlines decision-making while putting together outfits. Easily see what you have, what you don't, and what might need to be replaced in your wardrobe. Easily find pieces in your closet and put them back after the laundry.

Source:
7. Keep chargers on hand.
We live in the digital age, so let's act like it. Keeping chargers handy will save you from a stressful situation. I keep these plug adapters in my purse to always have power. Don't have the outlet plug on your phone charger? No problem — utilize the USB port. At the airport and need to charge your phone but all the outlets are being used? Plug in your adapter and make space for multi-person and multi-device charging.
If you feel like your charging cord controls your life, invest in a 10 foot charging cable. Yes 10 entire feet of flexibility and options to keep you from low battery. You will love not being glued to an outlet any longer.
8. Utilize Amazon, especially Prime, if you are short on time.
Cut out the unnecessary shopping trips on your to-do list. Utilize shopping lists, wish lists, and the "order again" feature on Amazon.com for items you regularly purchase in the store, or your favorite retailer that offers an online shopping option. As soon as you notice you are getting low on an item, (for example: items you use in the shower) place an order online and have it ready to go when you need it.
If you have the storage space, buy 2-3 of each item at a time so you'll always have a few in stock at home. I am continually amazed by how many tasks on my to-do list can be quickly accomplished with the push of an easy button and delivered right to my door.
Amazon also offers the feature to order through AmazonSmile. You can choose to connect a non-profit organization of your choice to connect to your account, and 0.5% of the price of eligible purchases will be donated to your chosen organization.
Source: Mochithings
9. Don't wait to clean out excess.
Keep a permanent tub in your home (any space you choose) for items you come across that you no longer use or want. This is your "donate bin." When it has a place in your home, there is no excuse to keep hanging on to unwanted items, especially items that you may not even like and are only keeping because so-and-so gave it to you and you think you have to keep it. Give yourself permission to be the boss of your own space and decide what stays or what goes in order to maintain order and simplicity in your home.
How do you stay organized? Which of these tips are you most likely to try to utilize?