We all love a good passport stamp, but the United States is full of some pretty amazing places you can visit. Sure, there are the major cities like New York, Los Angeles, and Chicago, but you might want to consider adding Albuquerque to your travel bucket list.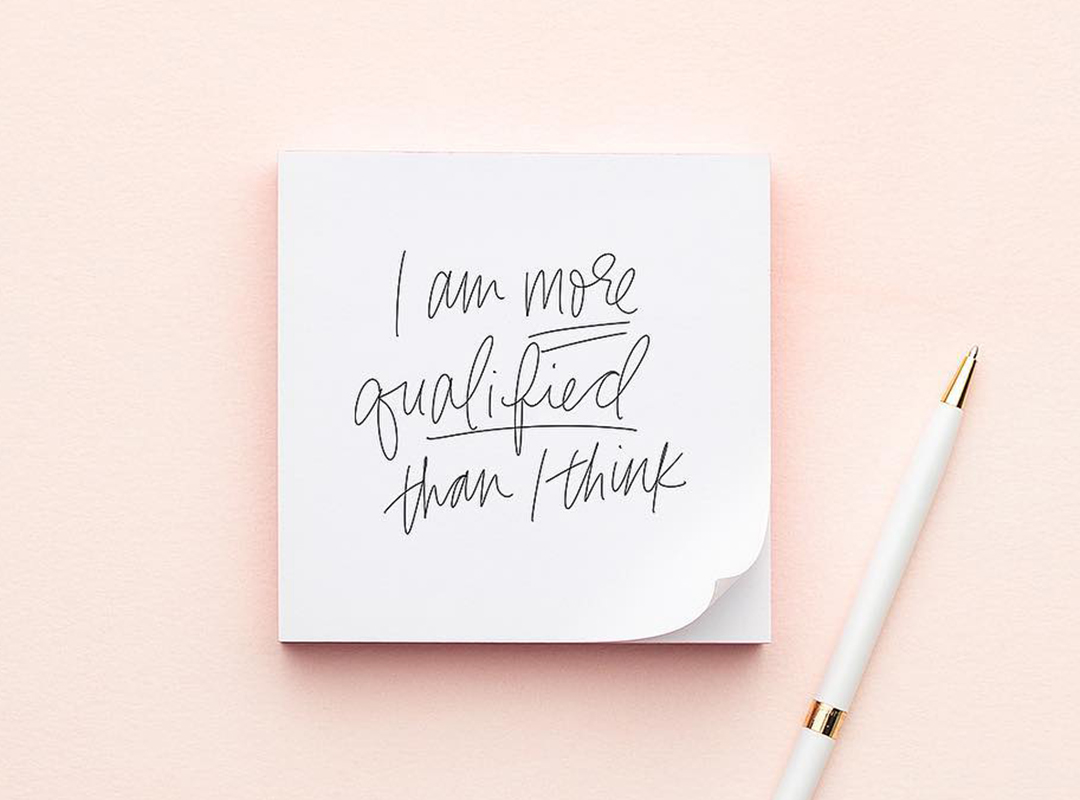 Ready to land your dream job this year? We can help.
Our Landing Your Dream Job online course is currently open for enrollment—now until Tuesday, January 19! Claim your 100-page workbook, resume + cover letter templates, guided worksheets, advice, and invitation to our private Facebook group.
Ready to get started? Right this way >
The metro area houses almost half of New Mexico's entire population, but don't let that deter you. The space is still vast without feeling cramped, and there continues to be a focus on authenticity. While some cities lose their charm and commitment to honoring their past, Albuquerque seems committed to keeping it authentic. 
Even if you just have a weekend to explore the Southwest City, below are a few options that highlight the area's diverse culture, unique architectural design, and ways to support small businesses. 
Where to Stay
Only the fourth hotel built by Conrad Hilton in 1939, Hotel Andaluz has a long history with modern appeal. The rooms keep it simple and clean, but this is all about location, location, location. Andaluz is in the heart of downtown, so it's within walking distance to many of the sites and eateries you'll want to visit. It's no wonder the space — including the hotel's library — has been the location for several films and television shows.
Even if you don't stay at the hotel, check out one of their casbahs located in the lobby. The curtained-off lounge areas are perfect for drinks and light bites. Each one is decorated differently — including a garden-themed one — and named after the current owner's mother, daughters, and granddaughters. 
Another hotel that mixes old and new is El Vado. The former motor court hotel was a staple for anyone driving along Route 66. But after laying dormant for years and with a $13 million renovation, the space was brought back to life in 2018. But what really makes it stand out is the renovation didn't sacrificing the overall design elements. More than 80 percent of the original structure, including the adobe walls, remain intact. It's a small space — there are only 22 rooms, each named after classic cars.
Driving up to Los Poblanos will probably make you ask yourself, "Am I still in New Mexico?" The inn sits on an organic farm complete with fields of lavender, Spanish-style gardens designed by Rose Greely (the first female licensed architect in D.C.) and a few alpacas that roam the property. While the overall space is gorgeous, the rooms are also pure zen thanks to the patios and lavender bath products. 
Basically, it's near impossible to feel stressed at this place. However, if the sounds of the resident peacocks interrupt your sleep (the wailing sound when they're alarmed or mating!), the hotel provides earplugs by the bedside.
Hotel Chaco has the amenities any modern traveler would love (fitness center, yoga classes, room service), but the real highlight is its respect for Native American culture. The Chaco Canyon was a center for Pueblo culture for hundreds of years, and the hotel's design took major inspiration from the ancient structures. 
Throughout the hotel you'll notice original artwork which was commissioned specifically for the space, and that the lobby has elements of water and fire. Also, upon entering you might notice the uniforms of the employees who greet you at the front desk. Those were designed by Patricia Michaels, who was the first Native American fashion designer to appear on Project Runway.
You can also pop into the Gallery Chaco to see and purchase art from local talent.
What to Do
National Hispanic Cultural Center
Whether you're traveling solo or with friends or family, there's most likely something everyone will want to get into with the events and classes at the National Hispanic Cultural Center. Many of the events are low cost or let you pay what you can. 
In addition to film screenings, the center offers dance classes with prices ranging from $5 to $10. There's no need to register in advance, which is great if you're traveling or want a last-minute activity. One event that does require registration is the monthly Happy Arte Hour. The theme and artists vary, but if you love the idea of paint and sip or arts and crafts, you'll probably love this.  
One feature of the cultural center that's easy to overlook is housed in a pretty nondescript building that's only open on the weekends. It includes one of North America's largest frescos. The 4,000 square foot mural, Mundos de Mestizaje, by Frederico Vigil depicts thousands of years of Hispanic culture. The building has a few reclining chairs, so it's easy to stare up at the images for hours.
If you're fortunate enough to be in Albuquerque on a Sunday between May and October, spending an hour at Rail Yards Market should be on your list. But realistically, you'll spend more than an hour wandering around. Located in a formerly industrious area that provided jobs for nearly a quarter of Albuquerque's workforce, today it mixes the old (buildings that are said to have been erected in the early 1900s!) with the new (food trucks and vendors who accept Square payments). 
More than just a farmers market, you'll find handmade jewelry, natural bath products, and fun gifts you can take home with a story to tell. 
Heritage Inspirations Walking Tour
Yeah, I know, walking tours can feel a bit touristy, but when they're hosted and run by locals who know and love their home, it's well worth the time and money. Heritage Inspirations has a few different tours, including the two-hour Mezcla de Culturas (mix of cultures) that starts in Old Town. You'll probably forget the details, like which year a structure was built, but there's no forgetting the amazement of buildings that have stood the test of time. 
Other Albuquerque tours include a half-day of biking and a pueblo day tour. The tour company's site has a difficulty rating for each tour, on a scale from 1 (easy) to 5 (difficult), so people of all abilities can determine what tour is the best fit.
Located on federal land that's held in trust for the 19 pueblos of New Mexico, the cultural center has self-guided and guided tours of its rotating exhibits and the permanent mainstay, "We Are of This Place: The Pueblo Story." The center's restaurant features Pueblo-inspired cuisine and live music every weekend.  
The cultural center's site also offers valuable info on visiting an actual pueblo for Feast Days, traditional dances, food, arts, and crafts which are open to the public throughout the year. The in-depth info highlights ways visitors should respect the experience, including silence during ceremonies and refraining from taking photos.
You could take an actual flamenco class at Casa Flamenca, but I'd suggest sitting back and watching the pros perform during a tablao, an intimate setting where dancers and musicians put on an impromptu show. The performances aren't rehearsed, so you're watching a one-of-a-kind performance.  
It's such a small space, dancers are literally a few feet away, and you can feel the floor vibrating. Casa Flamenca allows attendees to bring their own drinks and light bites. The tablao tickets tend to sell out, so book in advance and show up early to secure your seat. 
Where to Eat
No, this isn't the hot-spot Grove in L.A., but an Albuquerque favorite that works with local farmers to produce some of the best breakfast and brunch selections you'll have in the ABQ. Serving breakfast all day, you can't go wrong with the avocado toast or pancakes topped with fresh fruit. And the "market" portion of the name? The front of the restaurant showcases items for sale that range from the house-made granola and hot sauce to cookbooks and kitchen goods. And if you're really in a rush, just grab something to go from the bakery. 
Breaking Bad fans: Remember the scenes when Walt and Lydia met at a diner, including when he slipped ricin in her stevia? This is the actual location of the fictional diner.
Whereas the previously mentioned tablao was BYOB, this setting serves up a full menu. Located inside Old Town's Hotel Albuquerque, the Tablao Flamenco maintains the intimate setting, but with a few upgrades, including a VIP seating area. But even if you're not on the VIP list, front row seats will only set you back by $30 and standing room general admittance tickets are just $10, with tablao proceeds supporting the National Institute of Flamenco. 
But before the performance even starts, order tapas for the table, like a good meat and cheese tray or patatas bravas; or a mixed cocktail, like the Tablao Toddy or the gin-based Jaleo. And there's even sangria on tap, with the usual red and white, but also a rosé version and a sherry fig sangria. 
With an additional location opened in 2019 at El Vado, Rude Boy Cookies serves your usual cookies and ice cream, but also features a few flavors you never knew you needed. Fruity pebbles or oatmeal toffee cookies, anyone? The cookies taste great as is, but you can also request to have them warmed up. Gluten-free and vegan options are also available. And you can't have cookies without milk. Order a glass of whole, skim, or almond, and for a few cents more, you can even add a flavor shot.  
Ice cream sandwiches can get messy, but Rude Boy also serves a "deconstructed" variety that won't leave your hands or clothes sticky. The sweet treat consists of two cookies chopped up and added to a cup of ice cream.
In 2010, Barelas served a pretty famous guest, and the front of their menu won't let you forget it. It proudly features a group shot of President Obama with the date he visited (September 28) and what he ordered. If you want to be like the former POTUS, get huevos deluxe and don't forget the side of chicharron. It's hard not to order a winner, and if you're still unsure, just ask the table next to you. This place has been a local favorite since opening in 1978, so your fellow diner can point you in the right direction. The price for a full meal is low (less than $10) but you'll leave full.

While Barelas is breakfast and lunch, for a dinner with an impeccable view, take the elevator a few floors up to Hotel Chaco's Level 5. Staples to share with the table include fried artichoke hearts, esquites, and blue corn hush puppies. The entree specials change on a weekly basis, but there's always fresh pasta and a vegan and gluten-free option. Regardless of what you choose from the menu, you'll likely sample some ingredients directly from the Chaco Garden, which is right outside of the hotel. Take your drink to the outdoor area which has a view of what will be New Mexico's first food hall, expected to open in 2020.  
Also, did you know New Mexico is the oldest wine-growing region in the United States? So sipping one — or a few — glasses of local vino is a must. Level 5 has a Gruet "bubble bar" that serves sips from Albuquerque-based Gruet Winery. On certain nights, the restaurant even features a DJ so you can sip and twirl. 
Where to Shop 
If you didn't get your fill of unique items at Rail Yard, Nob Hill is the neighborhood to venture to. You'll find tons of local shops with owners selling products you can't find anywhere else. Jewelry and home decor retailers are in abundance, but if you're into a throwback vibe, Avenger's Vintage has stylish clothes that confirm what's new and trendy has already been done before. A more recent addition to the neighborhood, Avenger's sells clothes dating back to the '20s and through the early '70s. Thrift and vintage shopping can feel overwhelming but the owner, who's been into vintage since his teen years in England, should be more than willing to offer up some help.
Just around the corner from El Vado is a series of small shops including Southwest Cactus. As the name suggests, they sell cacti. These prickly plants might be a bit tricky to carry back home, but luckily, the store sells more than just that. There's everything from handmade jewelry, soap, local honey, artwork, sage bundles, and pretty much everything you can think of to beautify your body or home. The vendors tend to rotate, but on my visit I encountered a local artist selling her handmade jewelry.