At age 28, Ali Nelson has established herself as a designer, illustrator, and business owner—you name it, she can probably make it. With a heart for projects with a cause, Ali's raw talent and authenticity have led to dozens of brand partnerships. Whether on a t-shirt, Instagram, or storefront, chances are you've probably seen her work. With a self-described "slapdash, wabi sabi, salvage" aesthetic, Ali began her career at Anthropologie where she was drawn to the elaborate installations that adorn their stores. After overcoming a traumatic brain injury caused from a car collision with a drunk driver, Ali chose to pursue her artistic passion by attending the School of the Art Institute in Chicago.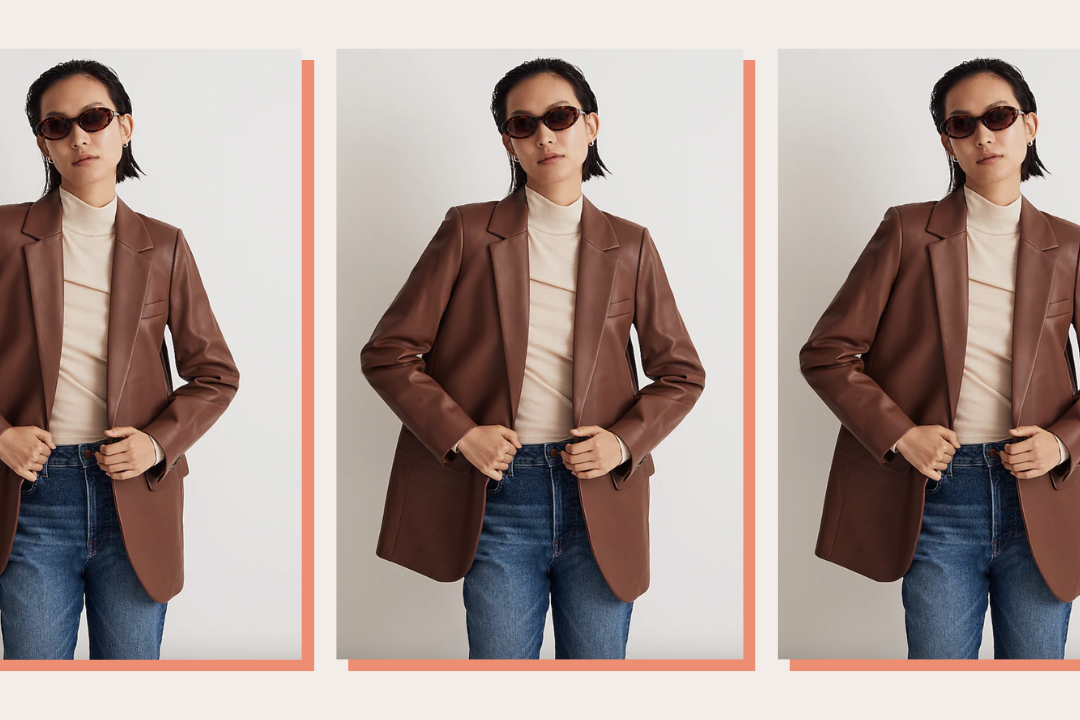 time for your fall wardrobe update!
Ali is now the owner of Ali Makes Things and co-founder of Kindred. Her skills range from lettering to ornate installations as she often transforms something used and seemingly useless into something beautiful. Her next adventure? Moving from Santa Barbara to Nantucket. This California native is always on-the-go, looking to the world around her for inspiration, and picking up materials for future projects along the way. Ali had us when she said, "It's great that I get to make pretty things. But I want to make pretty things that make a difference." And we know you'll adore her too.
Name: Alexandra Nelson
Age: 28
Location: Varies frequently. Currently Santa Barbara, CA.  Soon to be Nantucket, MA.
Current Title:  Artist, Maker
Educational Background: Criminal Justice and Sociology, Chapman University. Fine Art, School of the Art Institute

What was your first job out of college and how did you land it?
I don't have a "that one flashy dream job I miraculously landed after college" story. It has always been a million different projects. In the beginning, I lived off of pop art save the dates I sold on Etsy. A friend commissioned one for her wedding, and I quickly realized that there was a market for them—this is how most of my endeavors begin.
Around the same time, I saw a sign posted that an Anthropologie was going in my small, suburban town, so I scoured their website and craigslist ads until I found their open interviews. I remember hot-gluing homemade bows onto the tops of my super basic heels fifteen minutes before my interview to make them feel more… "Anthropologie." I started as a sales associate and volunteered when the visual team needed help. I then became an intern, and quickly joined the visual team. My time at Anthropologie was instrumental in helping me discover my own personal aesthetic and working within parameters. I realized I had a knack for being resourceful with found and ordinary materials, and fell madly in love with installation work.
You studied Criminal Justice, a bit of a 180 from what you're doing now. What led you to choose that major?
I've always loved people and have been curious about the way we live. What influences us?  What influences our decisions and our hope? What does true justice look like? With so many scary and sad headlines, how can we influence our communities towards good?
I didn't intend to pursue Criminal Justice but after I took a "Gangs and Gang Behavior" class, I was hooked. I toured about ten different prisons in California as part of my classes. These tours were hugely influential experiences. It's easy to turn a blind eye to the world around us when we spend our days making and seeking out beautiful things, but that's not a complete reality. Everyone has a story, and I wanted to see the spectrum of experiences. I was riveted by prison intelligence, the teams that intercept secret messages and crack codes. I was especially intrigued in what rehabilitation looks like and could look like—the role of art, writing, and music in prisons. There are some really incredible things happening in the darkest of places. I want that. I want my art, my work, my words, and my life, to be like that.
You were in a severe car collision a few years ago. How you were able to overcome the obstacles that resulted from this accident? 
I was coming home from a concert in 2008 when a drunk driver going approximately 80 mph hit our car, at a near standstill. I was in the passenger seat and watched the whole thing unfold in slow motion. We were all alive, and I was standing outside the car when a guy in a car pulled up and asked, "Did anybody make it??" That is when the gravity of the accident struck me. I thought I was okay at the scene—after all I was alive—but in the months that followed strange things began to happen. I'd substitute nonsensical words with similar sounds in sentences, I began stuttering and losing focus, I'd get debilitating headaches, and smell things that weren't there. I was still alive and getting along "fine" but something was off.
After months of testing, doctors determined that I had a Traumatic Brain Injury and had lost approximately 60% of my vocabulary—a crippling loss, as words had always been my refuge. The two years that followed this were full of hurt, devastating loss, pain, and failure. I had so much inner turmoil and felt alone in my emotions.
I believe all things can work for good if you let them, and this injury opened up a whole new way of communicating. I hid away in my parent's attic and created work unlike anything I had created before. Georgia O'Keeffe has this stunning quote that just nails it. She says, "I found I could say things with color and shapes that I couldn't say any other way…things I had no words for." I have a few of these pieces posted on my instagram under the hashtag #thingsihadnowordsfor and as crazy as it sounds to say it, looking back, I wouldn't change that for anything. It definitely made me a weirder version of myself, but really opened up something that I don't know I would've accessed otherwise.
You later attended the School of The Art Institute where you studied Fine Art.  Had art always been a passion of yours? What led you to pursue that passion as a career? 
In a home movie when I was about six years old, I told my mom that I wanted to be a dancer because I could draw and write about those "real good." She suggested I become an artist, and I paused and said "…maybe." There are childhood pictures where I'm decked out in bangles and piles of necklaces with heels, or I'm immersed in painting. I would sit for hours and mix "custom" colors of nail polish and craft elaborate envelope artwork for my longtime summer camp bff/penpal.
It's easy to read the headlines and think the worst of our world, our humanity, but this isn't all that's out there. There is so much good, so much hope, so much joy…It's great that I get to make pretty things. But I want to make pretty things that make a difference.
How I got into SAIC was a miracle—when I was 24, I was working at Anthropologie, had just ended an important relationship, and needed to get the heck out of my hometown. I knew nothing about SAIC when I applied and attended a portfolio review day in San Francisco. I didn't have a portfolio; I had pictures on my iPhone of the mixed media pieces I was making in my parent's attic. 18-year-olds were leaving crying, rejected and I sat there, wide-eyed with 6% battery. I was the last person to speak to a representative. I told her I didn't have a portfolio, but showed her pictures on my phone as it died and she looked me square in the eye and said, "You have a portfolio…and I'm approving it." I'll never forget driving the glowy Bay Bridge home as I called my parents saying, "I think I just got into SAIC." She took a chance on me and it totally changed my life.
You've been involved in some very unique and inspiring projects such as the Better Together Tour. Tell us a little bit about what led you to invest in these projects and your role.
Better Together began out of the vision of a road trip across America and the desire to tell stories of light in dark places. I was living in Chicago at the time, and working with the Kyle Korver Foundation and their nonprofit clothing line, which funds projects in every community Kyle has lived and played basketball in. Kyle and his wife Juliet are just the most incredible, supportive friends; they are the reason this project happened. Our team of four spent six weeks living in a small RV, stopping in cities with dark histories, a lot of violence, a lot of poverty… to tell stories of hope and restoration.
It's easy to read the headlines and think the worst of our world, our humanity, but this isn't all that's out there. There is so much good, so much hope, so much joy—it's dancing the Cupid Shuffle uniting a community and it's police officers in North Omaha, it's catching a glimpse of true freedom in the laughter of a wheelchair-bound teenager whizzing down his new ramp like its the first time, it's a construction crew re-roofing a single mother's home knowing she will never be able to repay them. It's the piano notes of hymns hanging in the living room of a family who regularly takes in trafficked women seeking refuge. It's watching the men and women of 180º Kitchen (through City of Refuge) learn the culinary skills that will guarantee them placement at an Atlanta restaurant. It's watching People Loving Nashville be greeted by their [homeless] friends who haven't missed a Monday meal in years.
It's great that I get to make pretty things. But I want to make pretty things that make a difference. And these are the projects that let me do that.
You are now the owner of Kindred and Ali Makes Things.  When did you decide that you wanted to take your art further and begin your own business? 
It happened very naturally, but that doesn't mean it was easy for me. I was constantly doing projects on the side for friends, for family, for my church, etc., and most of them for free. It came to an apex, where I either had to stop taking on projects, or do them full time. I jumped at the chance/quit everything when the opportunity to do Better Together came about. It ended in November 2012, I came home for the holidays, and that is when we started Kindred.
You started Kindred in 2012 with your business partner Renee Hong. What is the story behind the name?  Can you tell us a little about the process of staring this online business (business plan, website design, media exposure, etc.)? 
Ren contacted me about working together to film a skill share class in 2012. We had known each other for years, but she is quite a bit younger than I am. I've long admired her clean, polished design, effortless styling, beautiful aesthetic, and business savvy, so when she asked me to do this with her I couldn't pass it up, despite how incredibly uncomfortable it is to watch me in front of a camera. During the first day of filming, despite all of our different strengths, I realized we worked similarly in many important ways. For as structured as she can be, she's easygoing and our aesthetics lend themselves to working together in a way neither of us could accomplish on our own. Where I'm raw creativity and unrefined ideas, she can design and harness. Where she's all polish and shine, I'm grit and salvage.
We originally thought we'd keep up our other engagements—I would head back to Chicago and we would work part-time with each other—but that plan didn't last two weeks. We started getting more business than either of us had anticipated. I'd love to tell you that everything was meticulously drawn out and went according to plan, but that's not really how either of us live or work. We know the direction we want to go, we know what our brand is about, and we know what kind of projects we want to take on, and what kind of people we want to work with. As for our website, Ren has a graphic design background and web design knowledge so our mantra was "simple and pretty." Often, in this realm at least, its when you try for too much that you fall short, and we wanted our design to progress as we did. We've been lucky to have some of our pieces gain attention from influential blogs and we participated pretty early on with The Cream Event put on by Bash Please. We both came into working together with our own resources and networks, both very different, and have merged our worlds in a way that makes sense to us.
You are well known for your amazing lettering and have been featured on sites such as Style Me Pretty and Oh So Beautiful Paper, so tell us how your business extends beyond lettering.
We would probably do anything for the right people and the right project. We've done entire events and wedding design, branding, installations, jewelry piñatas, styling for photo shoots, calendar design, layouts, greeting cards, wedding invites…you name it.
We took a look at what was most accessible considering I travel quite often and, for me, it has been lettering. Unlike installation, or store build-outs, etc., I can do this on the road. I started a mail subscription a few months back. For $20 I send out envelopes full of surprises based upon a theme. I am currently sending out about 75 envelope subscriptions per month. It's been so much fun and I love seeing the pieces I've designed up in homes and offices around the world!
Whether it be lettering or installations, your work is uniquely beautiful. Tell us about your vision as a designer. Where do you find inspiration? 
Thank you so much! I move, often. I like a challenge and to be constantly exploring and taking in new things. Living in Chicago was like inspiration overload for me—visually it is such an incredible city: the skyline, the industrial buildings, the wheat-pasted posters, and remnants of generations. Here in Santa Barbara, I get outside, sit on the Biltmore wall and just watch as the pink skies hit the sea. I ride my bike. California is a magical place. My next stop is Nantucket. The opportunity came about in the most happenstance way, and I figured I should take it! So I've started re-reading Moby Dick and looking at scrimshaw.
My greatest inspiration happens when I see a new use for an old material. You'll find me at flea markets, places like ReBuilding Exchange. I like finding objects with storied pasts—bank ledgers and love letters, or a beaten up side table, or old work gloves; things that speak to our ephemeral nature, things that are important, but forgotten or left. Relics of humanity sold for a dollar, long lost from those who value it. I gravitate towards the utilitarian and the handicraft, military footlockers and embroidery. Sparkle and forage. Things with grit and with heart. I see old tools and picture a thousand of them on a wall. I see straws and picture them strung up horizontally, by the ten thousands. I see a giant roll of gold Mylar or vintage tiles and I buy them up, because I know at some point in the future, I'll have a project where those materials will make sense. My mom's horrified by all this, and thinks she's raised a hoarder, but in the end, there's nothing better than going, "See?! It worked!"
Do you have any big partnerships or projects coming up? 
Honestly, the coolest projects are the ones that are the projects that mean something. I recently did some lettering for a kick-starter for the creators of the (viral) short film ReMoved. You've probably seen it—it's about a girl and the realities of the foster care system. They're hoping to make a follow-up going even more in depth to the girl's story and influences. The hope is that by shedding light on the foster care system, it will not only raise awareness, but move people to action. It's a pretty amazing thing.
How would you describe your overall design aesthetic? 
I'm moved by things with grit and things with heart—slapdash, wabi sabi, salvage.
I want to see us, as women, rise to the freedom, strength, intelligence, beauty, and courageous confidence we are capable of. So I'm honest. I don't tell the Internet everything, but I'm open. We all have stories worth hearing.
You are always very candid and have a very engaged social following. Tell us a little bit about how you built your brand.  
I have followed blogs for a long time, and I feel like I watched an evolution. I went from watching creatives and moms discussing their real lives with beautiful, resonating transparency, to feeling a little bombarded with overwhelmingly flawless lives, people with perfect bodies and perfect homes and perfect families writing about their seemingly perfect days. Well, that's not real life. Not my real life at least. My car's a mess, my hair's a mess, I'm probably struggling to balance projects and friendships and hoping I can get a run in. Chances are, my meals aren't perfectly plated, but rather a burrito in foil that I'm eating in my car or by the beach. As much as I wish I looked as put together as some of the bloggers I follow, my clothes look like the six-year-old version of me picked them out.
I used to feel like this illusion of perfection was something I needed to work on. However, there came a point in my life a few years back when I felt as though I had disappointed almost everyone I knew or loved. My world came crashing down. I realized how much of my life was devoted to people pleasing. It was exhausting. I realized the things I loved best about my friends were their moments of authenticity, the beautiful vulnerability, the strength after the crushing blow, the weird habits—the things you get to know about another human after you've dropped the pretense. I began allowing myself the grace to do the same.
There's something both scary and inviting about a woman who is confident and free. I've been around women who are confident and courageous, vibrant and wise. I want that for myself and I want to be that for others. I want to see us, as women, rise to the freedom, strength, intelligence, beauty, and courageous confidence we are capable of. So I'm honest. I don't tell the Internet everything, but I'm open. We all have stories worth hearing.
What kind of skills or characteristics do you think were vital to your success as both as an artist and business owner?
Resilience—not everything works and that's okay, that doesn't mean you're a failure. Fearless dreaming. Friend-making. Honesty and openness. Courage. Gratefulness—you didn't get here on your own and you can only get so far by yourself. Humility—other people have ideas that are really good too, and they are worth trying out.
Finally, I can't overemphasize how incredible my family and friends are; many have been sucked into being my custom carpenters, my cheap labor, my confidants, and my investors. I love what I do.
If you had to pick one, what has been the single most rewarding aspect of your career thus far? What has been the biggest challenge?
Hands down, the most challenging is the monotonous business stuff. I have a very hard time bouncing back and forth between creating and taking care of business. I hate talking on the phone, I'm bad at email, and I don't like talking money. It's definitely been a challenge for me to learn to embrace both.
The most rewarding moment is when something I've made moves someone to action or to have an epiphany. Last year, I attended a human trafficking conference that played a video of moments we collected and created on the Better Together Tour with the organization City of Refuge in Sacramento. I was sitting in the back of the room in tears as I heard the room laugh and be moved by the incredible work this organization is doing, and afterwards people got up to go volunteer alongside their efforts. A woman told me that two years after being introduced to this organization via our project, she's still mentoring a young woman who escaped human trafficking, saying their lives have forever been changed by their friendship.
I realize that lettering a shirt design or being present for filming isn't revolutionary—sometimes I'm not even on the ground with these organizations doing the hard work—but I think connecting people and purpose in the name of love is probably the most important thing I can do with my life.
Having one small business is challenging enough, let alone two. How do you find balance? 
It has definitely been trial and error. I don't have it all figured out yet. I make sure to take time each day to do something for me; I love hiking, my faith is important to me, and I know my limits. I know when to call it a night and when I need to stop and go browse a corner store or meet friends for a glass of wine. Sometimes that means taking time to be introspective and relax enough to let my own brain process, and sometimes, that means forcing interaction with a barista so I remember what it feels like to talk to a human instead of staring at my computer screen.
What advice would you give your 23-year-old self? 
You are strong. Even though it feels like you've lost the right words, you have stuff to say. You have a voice, and you were meant to use it. We don't always get to see the next step, but TRUST that it is there. Life is about seasons, and you will have new ones soon. Trust your discernment. It's going to be hard, so hard for a while, but you are resilient and you will emerge with a boldness and vibrancy, a clarity and life like you've never known it. There is a hope and a future greater than you could ever ask for or imagine.
Ali Nelson is the Everygirl…
If you could have lunch with any woman, who would it be and why? 
Harriet Tubman, a fugitive who cleverly helped hundreds of people escape. She was a spy, and a promoter of freedom, education, and women's rights. She sounds like a pretty dang incredible lunch date to me.
Favorite book?
East of Eden
I wish I knew how to___.
Daaaaaance, dang it.
What is your go-to coffee order?
"The brightest coffee you have, in some kind of a pour over, please."
Dream vacation?
An around-the-world trip where I get to hang out with creatives, make things, drink coffee, and eat well.
Favorite Instagram accounts to follow?
I love @kalbarteski and @arbuzzy
What are some of your favorite things to do in Santa Barbara? Favorite spots?
Saturdays in SB are my favorite. Here's the perfect Saturday: start with the amazing estate sales, bike to The French Press for a rhubarb turnover and a cup of coffee, walk to the farmer's market. Buy avocados and fresh flowers. Head to Santa Claus Beach for the afternoon. Cruise over to Municipal Winemakers for a tasting before playing rock paper scissors with friends to choose whether or not you order in a Margherita pizza from Lucky Penny or grab burritos from Los Agaves before you go to the Biltmore wall to watch the sunset. End the day with a mulekick out on the back patio with the glowy market lights at Sama Sama.
Best advice you've ever received?
"Love you. Hang in there, keep working, and don't give up. It will all come together one day." – my dad
Favorite way to treat yourself?
Fresh flowers from the farmers market
Morning or Night?
Night, night, night.
Fatal error: Cannot use object of type stdClass as array in /var/www/teg/sites/all/modules/everygirl_social/everygirl_social.module on line 104