Running a popular fashion blog. Attending law school. Working full-time at law firms. Planning a wedding. Even while juggling such a hectic schedule, Amelia Canham Eaton has somehow found the time to create her perfect home. The 26-year-old Loyola University Chicago law student and blogger behind The CHICago Life Blog resides in Chicago's trendy River North neighborhood with her two black labs. Her space is a blend of neutral furnishings and eclectic accents, so naturally, we've fallen for just about everything in her home, from the graphic black-and-white rug in her living room and the vibrant palm-print wallpaper in the foyer to the charming gold pig statue on her desk.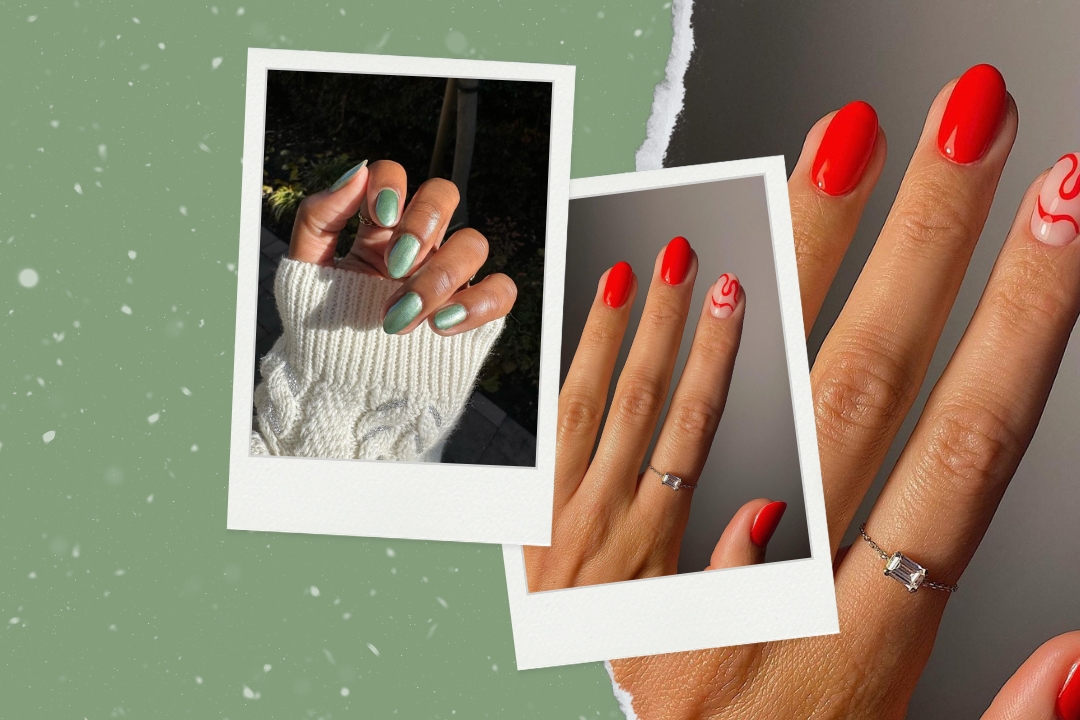 every one of them is a certified sleigh
We adore Amelia's home because she seamlessly mixes her high-end taste with a budget-friendly home décor philosophy — as her style evolves, her home should evolve too. To make that happen, she peruses Craigslist, frequents antique stores, incorporates furniture handed down to her from family, and loves diving into DIY projects — just look at the gorgeous kitchen she renovated herself! Amelia certainly works hard at everything she does—attending law school, updating her blog, and creating her dream home—while staying stylish! We're thrilled Amelia has opened up her chic Chicago condo to the Everygirl, so come inside, and get ready to be inspired by this bright, young woman and her amazing abode!
Full name: Amelia Canham Eaton
Age: 26
Location: Chicago, IL
Current title/company: Law Student & Creator of The CHICago Life Blog
Educational background: English/Political Science Degree from University of Michigan, currently in 3rd year of law school at Loyola University Chicago.
You got up and moved to Chicago the day (after) you graduated college! Was it difficult moving from a small Midwestern town to the big city? Did you have a plan in place?
For as long as I can remember the plan was always to get to Chicago. I loved growing up in Ann Arbor, Michigan, and I'm so glad that I stuck around to have the college experience at the University of Michigan, but as soon as I graduated I knew it was time for the bubble to burst and for me to step outside of the comfort zone of my hometown. I came to Chicago with a job and a lease but not much more. I really loved the experience of finding my way in a new city, especially after spending 22 years in the same place.
What was your first job out of college, and how did you land that position?
My first job out of college was clerking at a litigation law firm here in Chicago. I interned at the firm during the summer after my junior year of college, and on Christmas Eve of my senior year, my boss called to offer me a job after graduation. It changed my life! At the time, I was thinking about law school but knew I needed more time and experience before I was ready to make the commitment.
You've worked full-time at law firms while going to law school. Is difficult to manage working, pursuing a law degree, and maintaining a blog?
Yes! Even when I'm only doing two of the three it's difficult! I'm constantly working on striking the right balance. I always take care of school and the various legal positions first, as that was my initial commitment, and then it's really just passion that allows me to find time at the end of the day to work on the blog regardless of how exhausted I am. I think that's one reason the blog has been so successful—it's such a labor of love! I believe the readers and followers see that. I usually post around 1am!
Was it difficult deciding which Chicago neighborhood to live in? How did you decide on River North?
It was difficult deciding what neighborhood to live in because there are so many amazing choices in Chicago! I originally lived in Lincoln Park when I moved to the city, which was followed by a couple years in Lakeview. When my schedule began to get crazy with work, school, and eventually blogging, I decided that I wanted to spend as little time commuting as possible. I ended up in River North, and I absolutely love it! I can walk everywhere I need to go, and I'm able to live on a quiet residential street that's just steps away from all the hustle and bustle of downtown.
Tell us the process you went through while looking for your place. Do you rent or own? How long have you been there?
I bought my condo about two years ago, and it took almost a full year to find the right place. I initially spent a lot of time looking at foreclosures and short sales, which made me realize that finding the right deal on a place made more financial sense than continuing to rent. The search took so long not only because I was looking for the right investment, but also because I have two black labs—many buildings have restrictions on pets and their size/weight, so that was really limiting. Even Lydia's swimsuit season diet wasn't going to get her into some of those buildings! But in the end it all worked out. Everything happens for a reason, and I couldn't be happier with where we ended up!
Tell us a little about the decorating process. Did you have a specific vision in mind when you began? How long did it take to complete your home from start to finish?
My initial vision was very neutral. No colors—just black, white, and various shades of grey. I used to be very apprehensive of using color, both in my home and in my wardrobe. I never felt like I could commit to anything other than black and white. I preferred to accent with texture rather than color, however, somewhere along the line my mind changed. I think it began with my antique living room chairs, which I had covered in yellow. Color has since expanded to my orange desk and kelly green foyer. I have now come to realize what happiness little infusions of color can add to a home.
How would you describe your decorating style?
It's definitely eclectic! I love a boho-chic/retro-chic feel, but with clean lines. I like things to feel tidy but not formal. I try to create a good mix of masculine and feminine touches so that my fiancé feels comfortable in the space. Most importantly, I try to decorate with a sense of humor. There are countless things in my apartment that make me smile or laugh to myself on a daily basis, and I want others to feel relaxed and at home when visiting. I try to keep things light and fun. I don't like to take myself or my decorating too seriously.
Where do you look for inspiration?
Where don't I find inspiration? A lot of my décor inspiration comes from fashion, and vice versa. I'm a magazine junkie, flipping through everything from Chicago Home and Garden to Architectural Digest to Elle Décor. My love of print mixed with all the great websites out there combine for an intense mass consumption of inspirational aesthetics and images on a daily basis!
You recently featured your very own DIY kitchen renovation on your blog. When did you decide that you wanted to completely remodel the room? Was difficult doing it yourself? What suggestions do you have for others who would like to tackle their own kitchen renovation?
As soon as I saw my current place, I knew a lot of things would need to be changed. Luckily most of them were just superficial weekend projects that I tackled with help from my fiancé and dad. The condo was originally a mix of red, yellow, and green walls. It's amazing how far a little paint goes! Life is too short to live with a room you despise, especially when the solution is as easy and inexpensive as a can of paint! Painting my cabinets white was a game changer, especially since in a small condo you can see the kitchen from almost every other area. While tackling the renovation was difficult, I wouldn't have had it any other way. It was so satisfying to complete the project, and I feel proud of it every morning when I get my coffee. The two biggest resources I used for the project, that I would recommend to any other DIYer's out there, are YouTube and the sales associates at Home Depot. Just by watching clips and asking questions I was able to learn how to tile, paint properly, lay flooring, change faucets, etc.
What items for the home would you say are most important to invest in? What items do you recommend saving on?
My investments have largely been in renovation projects…but even then I'm very budget conscious! I prefer to do it myself rather than hire someone. I can't think of any item of furniture that I've necessarily splurged on. My couches are from an outlet, many of my other pieces are thrifted and refurbished, and of course there is a little IKEA thrown in here and there. As my style evolves I want to be able to have my home evolve. I don't want to be tied to a dining room table because I paid an arm and a leg for it. If I make a significant investment I try to make sure it will add value to the condo in the future.
Can you name some of your favorite places to shop when searching for unique pieces for your home?
My favorite spot in Chicago is definitely Jayson Home! I can't get enough of that store. However, it's definitely on the expensive side, so frequently I'll purchase little accessories from there and use inspiration from the store to find more budget conscious items. I'm also addicted to Craigslist and antique stores, and some of my favorite pieces belonged to my grandparents who have since passed on.
What was the biggest challenge in decorating your home? How did you overcome that challenge?
The biggest challenge was having to take my time pulling everything together. I wanted to snap my fingers and have everything perfect within a week of moving in. However, due to the original state of the space, my hectic schedule, and a tight budget, that scenario wasn't remotely possible. I had to focus on small areas individually and remember that patience is a virtue, especially while things came together slowly. I didn't feel that things were complete until the wallpaper went up in the foyer and powder room just a couple of months ago. That was a good day!
Another big challenge was making the best use of space. I had less than 1,000 square feet to work with, and having two large dogs didn't help that scenario. Two of my favorite space saving features are the built in banquette that my dad and fiancé built, as well as my ikea shoe cabinet. I felt like I had a new lease on life after each was installed.
Tell us more about your blog! What inspired you to collaborate with Samantha Voss and create the CHICago Life Blog?
If I never end up practicing as an attorney, law school will have been worth it just because it brought Sam—as well as our other amazing girlfriends—into my life. Sam and I instantly bonded over our shared interests in fashion, décor, and entrepreneurship. During our first year, we spent hours talking about our dreams of having our own fashion-based business. Eventually we decided to stop g-chatting about it in class and actually take steps forward! A blog seemed like a logical place to start, as it required such little overhead, and we were able to get it up and running within weeks of coming up with the idea. These days, Sam and I continue to be the best of friends, but she has stepped back from the blog in order to get her own fashion line off the ground—it's such an exciting time! Stay tuned!
What do you love most about living in Chicago?
I love the people! I'm not from Chicago, but I've never felt like an outsider. It's such an inclusive, welcoming community, full of brilliant, creative, supportive people. It feels very cosmopolitan, but everyone is so approachable. The dining and the shopping aren't bad either!
What advice would you give to other creative, career-driven women who are looking for a fresh start in Chicago?
Go for it! I used to be a bit of a pessimist…or at least a realist—always very practical. But these days, largely thanks to the success of the blog, I find myself constantly telling people to "follow their dreams", "do what they love", and "take a chance." So cheesy, but so true! There's a reason we hear phrases like that thrown around so often—there's something there. "If you don't try you'll never know!" See, I can't stop!
Congratulations on getting engaged! Have you begun the wedding planning process? If so, where do you look for inspiration?
Thank you! I am currently up to my neck in wedding planning! I'm constantly on inspiration overload, so for me the challenge has been trying to streamline our vision. I'm marrying my college sweetheart this December in Chicago, so I'm really trying to focus on letting the season and our traditional venue inspire me. Otherwise, I'll end up on a snow bank wearing a flower crown and one of those black dresses Vera Wang was showing with a mashed potato bar and a signature mojito! The amount of wedding ideas floating around the web these days is exhausting. At the end of the day, I couldn't care less about chargers and cocktail napkins…I just want to get this show on the road and marry my best friend!
What advice would you give to your 23-year old self?
Sit back and relax. It's going to take at least 2 years for that pixie cut to grow out! While you're waiting, pick up some clip-in hair extensions, and don't wait around for others to discover your talents and creativity! You have to put yourself out there and take chances.