Author Emily Giffin writes with a kind of authenticity that makes us feel as if she's had a glimpse into our own lives — our relationships, our trials, and our joys. It's this kind of writing style that helped Emily develop a considerable following of dedicated and devoted readers. And although she always wanted to pursue a career as an author, Emily's path to actually becoming a writer wasn't as clearly defined as you may think.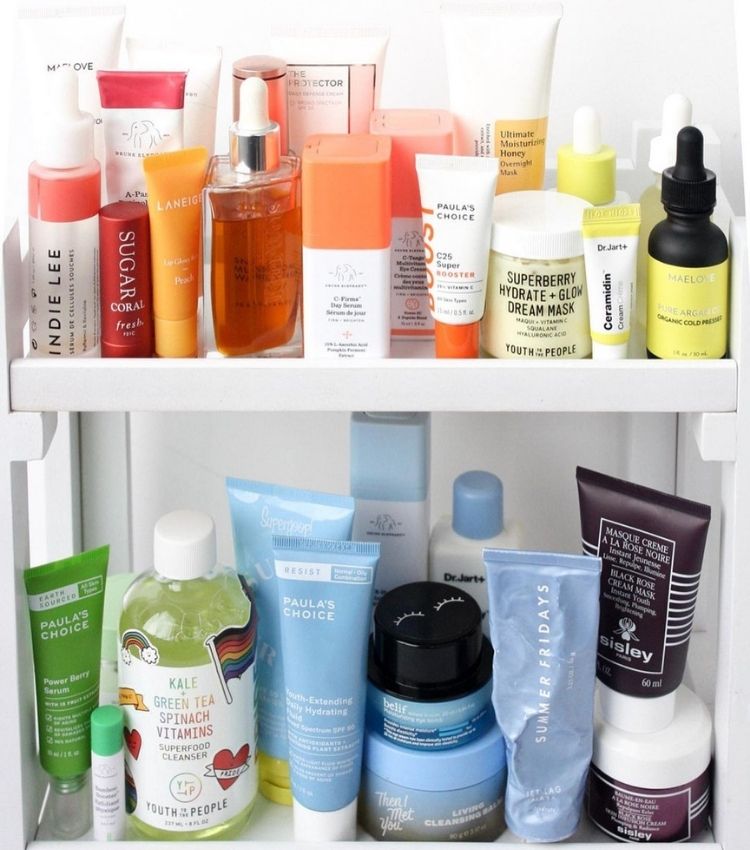 the wrong order can reduce effectiveness
Following college graduation, Emily took a job as an administrative assistant at a basketball camp. From there she pursued a law degree and eventually practiced litigation for a large Manhattan firm. So all the while she was paying back her student loans, she kept dreaming, and kept writing. As Emily explains, "Being a published author had always been my dream, ever since I was a little girl, so I'm not exactly sure why I decided to pursue a law degree. Looking back, I think I had the sense that I had to get a 'real' job first—that I couldn't graduate and promptly sit down to write a novel."
It took some time for Emily to follow her true calling, but once she did her incredible career truly began. In 2001, Emily retired from the legal profession and moved to London to pursue writing full-time. In an almost "dreams deferred" type of moment, her first manuscript was rejected but that didn't stop Emily from following her heart. It was in London that she began working on what was to become her first published novel, (and later a major motion picture) Something Borrowed, which was hailed as a novel with "dead-on dialogue, real-life complexity and genuine warmth" and was an overnight sensation. Since then, the New York Times bestselling author has written six more novels and most recently, The One and Only released in May 2014.
It's certainly Emily's talent as an author, but also her determination to fight for her goals despite obstacles and resistance she faced early in her career that impresses us most. Her six novels have been translated into twenty-nine languages with eleven million in print worldwide. Incredible? Absolutely. And somehow Emily still manages to be totally relatable to us all, even sharing how she balances motherhood to three small children and being a wife along with her storied profession. We are thrilled to have Emily share her story, her dreams, her decision to move overseas, how she conquered career setbacks, and advice on how to make it as a writer. We know you'll enjoy our chat with Emily just as much as we did!
Name: Emily Giffin
Age: 42
Location: Atlanta, GA
Current title: Author
Educational background: Graduated summa cum laude from Wake Forest University, '95. Graduated from the University of Virginia School of Law, '97.
What was your first job out of college and how did you land the position?
I worked at Scottie Pippen's Nike basketball camp as an administrative assistant. I had been a basketball manager for the men's team at Wake Forest so got the job through our head coach. The following three summers, while I was in law school, I clerked at big firms and studied for the bar exam.
Before becoming a published author you attended law school and moved to Manhattan to work in litigation. Why did you leave your law career behind and pursue writing? How did your family and friends respond to this transition?
Being a published author had always been my dream, ever since I was a little girl, so I'm not exactly sure why I decided to pursue a law degree in college. Looking back, I think I had the sense that I had to get a "real" job first—that I couldn't graduate and promptly sit down to write a novel.  I took a lot of history and political science classes as an undergraduate so law school became a logical next stop, ultimately leading to my job at a big Manhattan firm.
I have never regretted getting that degree, even though I absolutely loathed practicing as an attorney in the big firm culture. The plus side is that I discovered that misery can be very motivating! So very early on, I devised a plan to pay off my law school loans so that I could try to write full-time without the noose of law school debt. When I quit my job altogether, those around me were generally supportive (especially my mother, a librarian, who really cultivated my love of writing), but I think everyone recognized that the move was risky. I know my father was especially nervous about the switch, but I was determined to pursue my dream, especially after putting it off for so many years for a more "traditional" career path. That being said, I did make sure to renew my bar license for quite a few years—even after the publication of Something Borrowed—just in case!
How did you support yourself while pursuing your passion (before your published bestselling novels)? What advice do you have for aspiring authors financially, who make writing a priority?
I've been very lucky to be able to sustain a full-time writing career, as I know this is not the norm for most authors. But the early days weren't easy, especially leaving behind a well-paying job for a very uncertain professional future.  I was very strategic in how I approached this time, however. First, I gave myself a strict twelve-month deadline to produce a novel, a deadline that was set with certain financial limitations in mind (I had saved up enough money to sustain myself during this time period). Second, I made sure to treat writing as my job and became very disciplined about keeping a normal workday schedule, with specific hours devoted towards writing. Third, I took the time to try and learn more about the business of publishing, doing my due diligence in researching literary agents and various publishers to make sure I knew which would be the best fit for me.
I did end up taking a part-time job during this time as well, working with a very old-school typesetter at a printing press – which turned out to be one of my favorite jobs ever. Writing can be a very isolating experience, so it's important to make sure you get out and enjoy your life and continue to meet new people. After all, it's those experiences which will ultimately enrich your writing!
After making the leap to pursue writing full-time, you moved to from New York to London. Tell us about that time in your life.  What inspired your move?
I moved to London shortly after 9/11, which was a very emotional time for obvious reasons. I had made the decision to move before that tragic day, but leaving so soon afterwards (I was on the first international flight out of the city) felt a bit like I was abandoning the city that had been my home for so many years. But I knew I needed to make that change, for a variety of reasons:  I was on the cusp of turning 30, I had just left behind my career as an attorney and was coming off the universal rejection of my first manuscript (a YA novel that I had written in my limited spare time). So the idea of moving to an entirely different country to pursue my dream felt like a great – and needed – adventure. I picked London because my mother is an Anglophile and perhaps because I wasn't brave enough to move to a non-English speaking country!
Stop worrying that you won't be good enough, or comparing yourself to others. Don't let the idea of a novel overwhelm or intimidate you so much that you are too afraid to begin.
Were there any other obstacles you faced early on in your career as a writer?
There were many obstacles, as I imagine there are for all published authors.  Looking back, though, I think that most were likely self-created as I had just come off the rejection of my first manuscript, so there was a lot of doubt and uncertainty in my head. Sometimes when you want something so much, it can hurt that much more when it doesn't happen…the risks feel greater, as do the highs and lows, and they can prevent you from putting yourself out there again (kind of similar to relationships, actually!). The thing you have to remember is this: there will always be doubters who stand in your way, people who tell you that you aren't good enough or whatever…but you can't be one of them.
Most writers deal with rejection throughout their careers. How do you handle having your work dismissed?
Rejection is never easy, no matter the situation or where you are in your career (which is why I have vowed not to read reviews). But you have to look at it in one of two ways:  it's either a moment of defeat or a moment of motivation. Maybe it sounds trite to say, but you're really the one who's going to determine how much power rejection and negativity has over you, so you might as well use it as a positive.
One thing I always remind people is that this is a very subjective business. To get published you have to have two individuals really connect with your story, your agent and your editor. I always had this sense that when you submitted a manuscript to a publisher, there were dozens of people critiquing your work when really it's just that one editor who is reading it. That's a comforting thing to remember if you get those rejection letters—it's not a consensus opinion or some blanket indictment of your work. You just have to believe in your work and your story, and keep trying to push it out there until you find that one person who loves it as much as you do.
Tell us about the process of finding an agent when you first started out. Where did you begin? How did you do it? What advice would you give Everygirls trying to do the same?
Make sure to check out Jeff Herman's Guide to Agents. I found it to be an incredibly useful resource in that it gives a bit of background info on each agent, like what type of clients they typically take on, which genre of books they've had success with in the past and what publishers they tend to work with most often. All of this information is critically important when you consider that your agent will be the one person most responsible for not only finding a home for your book, but making sure you're at a publisher who will market and promote it most effectively. Of course, these days you may be able to find much of this same information online, but I'd still recommend picking up Jeff's book as well! Beyond that book, I was really pretty clueless—and had not a single mentor or connection in the world of publishing.
What is your writing process like? Tell us about what inspires you.
My books are all relationship-focused, so much of my inspiration comes from my own relationships and the issues and concerns that arise among my friends and family. It's amazing how universal certain themes are, such as whether there are deal breakers when it comes to true love (Baby Proof); the idealization of a past relationship and a fixation on the "the one who got away" (Love the One You're With); or complicated — if not downright toxic — female friendships (Something Borrowed).
As for the writing process itself, I never outline my novels before I write. I have a vague sense of beginning, middle and end, but for me, it is a very character-driven process. As I get to know my characters, and the relationships between them form, the plot evolves accordingly. Although this method of writing can be inefficient, and I sometimes have to scrap whole chapters if I don't like the direction the story is unfolding, I love being surprised in the writing process.
What has been the single most rewarding aspect of your career? What has been the biggest challenge?
Both relate to my readers. The most rewarding aspect is the knowledge that my books have made a real difference to people. It never gets old hearing that one of my stories helped someone through a rough time—or somehow inspired someone. The biggest challenge is the feeling that I never want to let my readers down—I always want to write a book better than the one before it. And that can create an overwhelming, almost paralyzing fear, especially when staring at a blank page.
Any coping advice you can share with Everygirls who hope to publish written work?
I wrote this piece of advice for aspiring writers years ago, and still feel like it applies today:  First thing, stop referring to yourself as an "aspiring writer." You might aspire to get paid for what you do, but you are a writer if you write. As a corollary, stop worrying that you won't be good enough, or comparing yourself to others. Don't let the idea of a novel overwhelm or intimidate you so much that you are too afraid to begin. It's like training for a marathon. Nobody gets out there and runs twenty-six miles on their first effort. It takes daily training and discipline and desire. There's no real magic to writing a novel or one method that works for all—it's just a question of attacking the project sentence by paragraph by page by chapter. Also, try to follow Stephen King's advice (from his memoir On Writing) to keep the door "closed" when writing early drafts. In other words, don't concern yourself with what others might think of your work, or whether it is commercially viable. Write what you feel and be fiercely honest. If you don't feel a deep connection to your characters and writing, then chances are nobody else will.
You just came out with your new novel The One & Only. Will you read the reviews?
As I mentioned earlier, I truly do not read reviews anymore. Whether positive or negative. My job is to tell the story I want to tell and, so long as I'm satisfied that I've accomplished that, I'm happy. The rest is out of my control. I will say that I truly love The One & Only and am so proud of how the story came together, so I'm really excited to finally have it out in the world!
Learning to roll with the punches and adjusting your expectations is a hugely important life skill to develop…Don't sacrifice personal happiness to cling to a rigid image of what your life "should be."
Your novel Something Borrowed became a major motion picture starring Ginnifer Goodwin and Kate Hudson. What was that like? Will we see the sequel to Something Blue on the big screen as well?
The word is overused but the experience truly was surreal, especially because I really liked the film. Of course there were things I would have changed but that will happen in any collaborative effort, and I was extremely grateful that the producers were gracious enough to include me in the process. Overall, I think the movie really captured my characters and the feel and tone of the book—and my readers really seemed to like it. The entire experience is something I will always treasure.
As for Something Blue, I am so happy to confirm that, yes, it will be happening! I am actually writing the screenplay right now, and we're hoping to begin filming sometime late this year or early next (though no schedule has been set). The same cast for Something Borrowed is already attached to the film, so you'll be able to see Kate Hudson, John Krasinski, Colin Egglesfield and Ginny Goodwin reprise their roles for the sequel.
How do you balance your career and life as a wife and mother of three?
As with any working mother (or stay-at-home mother for that matter), I just try to do my best and recognize that there will always be tradeoffs. I also try to remind myself that maternal guilt is a supreme waste of energy, especially when you have a demanding career that requires a lot of time away from home. It also helps to have a wonderful husband who is very present with our children, physically and emotionally, when I'm away on a book tour or doing research for a novel. Bottom line, life is about making choices and compromises. There is no such thing as "having it all."
What advice would you give your 23-year-old self?
Maybe the same advice I just gave in the last question…that there is no such thing as "having it all." I think when you're 23, you have this vision for how your ideal life should look and believe that you can simply will it into existence.  But that rarely – if ever – happens, and learning to roll with the punches and adjusting your expectations is a hugely important life skill to develop. That's not to say that you should give up on your dreams, but don't sacrifice personal happiness to cling to a rigid image of what your life "should be." You can let some things go and be happier for it.
Emily Giffin is The Everygirl…
London or NYC?
NYC.
If you could have lunch with any woman, who would it be and what would you order?
Oh, that's so much pressure! Maybe tea at Claridge's with Queen Elizabeth if I could bring my mother. Or a great deli with Judy Blume to thank her. I wouldn't mind a nice sushi dinner with Hillary Clinton either. Regardless of politics, I'm fascinated with her intelligence and tenacity.
Favorite book?
There are so many to choose from! I'd have to say that Harper Lee's To Kill A Mockingbird will always remain number one in my heart. For my 40th birthday, my mother gave me a first edition, autographed copy of the book—one of my most prized possessions.
I wish I knew how to ______.
Drive on highways. I guess I technically know how—but I haven't driven on one in over twenty years. I also wish I were a gorgeous ballroom dancer.
Favorite way to celebrate a book debut?
Book releases are so exhausting—so I usually just try to sleep when I can! But after the dust settles, I enjoy going to a really nice celebratory dinner with my husband and close friends.