You may remember a few months ago we announced an exciting new collaboration with Chicago-based furniture company, Interior Define, and asked readers to fill out a survey regarding sofa design. We asked questions about color, fabric, style, size… and we were thrilled when more than 1000 of you responded! By combining our two favorite styles with your preferences, we've teamed up with Interior Define to create two perfect sofas for The Everygirl!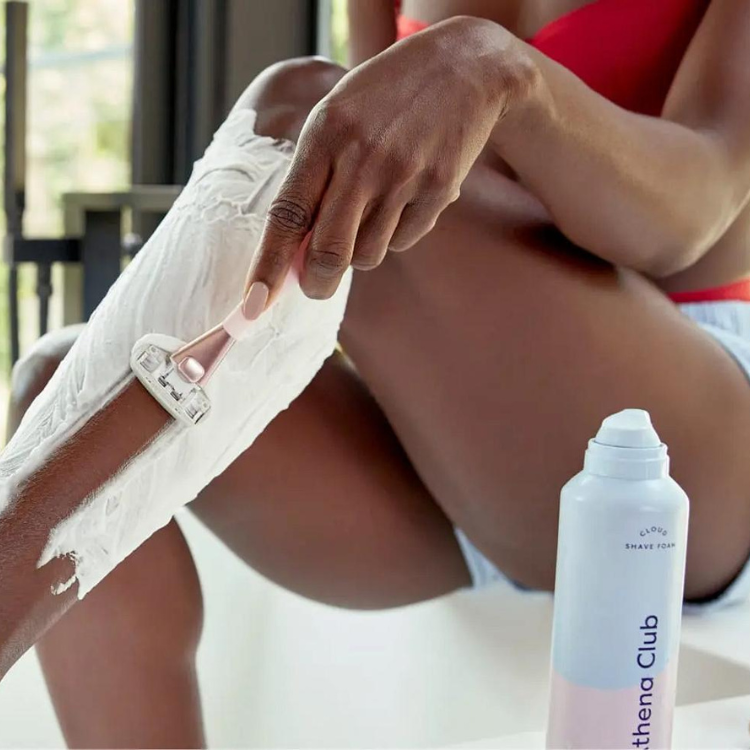 "This razor gave me the silkiest, smoothest shave I've ever had! I never get any cuts or scrapes, even on those hard-to-shave places."
SHOP THIS LOOK:
sofa gray // sofa beige // striped pillow // snow leopard pillow // Greek key pillow // coral pillow // rug // coffee table // hedge hog art // Route 66 art // bulldog art // mirrored sconce
SHOP THIS LOOK:
Rose sofa gray // Rose sofa beige // spotted pillow // kaleidoscope pillow // ikat pillow // diamond pillow // rug // coffee table (similar) // Paris art // lamp // checkered box // (in top photo) pink and orange ikat // metallic stripe pillow // leopard velvet pillow
ABOUT THE COLLECTION:
Both IDxTheEverygirl sofas are sized perfectly for apartment, condo, and small-space dwellers (or you can place two opposite one another in a large space!)! Lucy is 79″ wide–the perfect length to seat three guests comfortably without dominating a room, and the slightly larger, overstuffed Rose is 83″ wide and deep enough to cuddle up with your favorite person or four-legged friend.
When it came to color and fabric, the majority of survey responders voted for a linen-blend as their top choice (we couldn't agree more!). So both Lucy and Rose are available in two neutral linen-blends: a light gray and light beige–the two top voted colors. Lucy has dark wood legs and Rose has washed oak legs on weathered brass casters. Dreamy. Both would fit flawlessly on any Nora Ephron or Nancy Meyers set if you ask us! We've always said it's smart to invest in neutral-colored big items–sofa, headboard, storage pieces, etc.–and accent with color and pattern. That way as your taste evolves, your versatile investment pieces can easily transition from one style to the next.
We were very excited to partner with Interior Define because of their budget-friendly pricing without sacrificing quality. Lucy is currently priced at the introductory rate* of $1100 and Rose at $1300. Please keep in mind that prices include the shipping cost which usually ranges anywhere from an additional $150-200. If ID priced their sofas the way most retailers do, Lucy and Rose would be listed as $950 and $1100, respectively. How's that for a deal? Similar sofa styles in linen-blend fabrics (which is usually an upgraded fabric) typically range upwards of $2000 at most competitive retailers, without the additional $200 shipping cost.
Curious about the names Lucy and Rose? The Everygirl cofounders each named a sofa after a female family member. Girl power.
SHOP THE IDxTHEEVERYGIRL COLLECTION:
LUCY GRAY | LUCY BEIGE | ROSE GRAY | ROSE BEIGE
Read more about the collaboration here!
Which sofa will you be getting?
*In order to have the best possible shipping and delivery experience for customers, Interior Define has made a change in the shipping company they work with. Therefore, the introductory prices of the sofas will be going up at the end of October. Introductory pricing: Lucy $1100, Rose $1300. Regular pricing after October 29: Lucy $1300, Rose $1500. Please note all prices include the shipping cost.