Buying underwear has always been my least favorite form of shopping. It's a hassle — what size am I? Do I want thongs or boyshorts or briefs? — and I'm of the mindset that I'd much rather spend my paycheck on the things I wear that people actually see.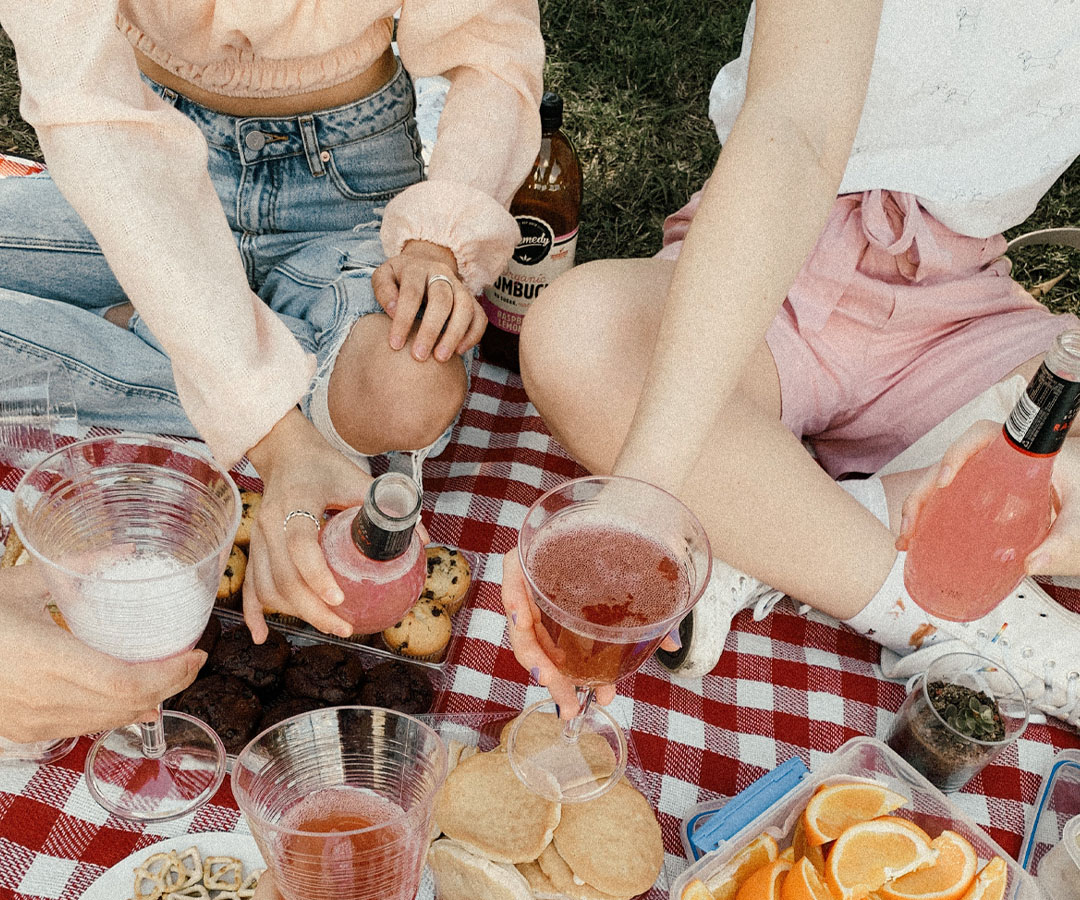 CURRENTLY TRENDING IN /
LIVING
your complete summer shopping guide
As a 22-year-old, it also feels like there's nowhere that I actually want to shop for underwear. I feel too old for the stores I used to buy 7-for-$25 underwear with cheeky sayings on, but am not at the point that I feel I can buy them from high-end stores, because well, priorities.
Due to this mental block, my underwear drawer is a graveyard of ghosts of my past that should have been tossed yesterday — hot pink thongs from Pink that haven't been cute since 8th grade, and even some that were burnt in my definitely-a-safety-hazard dryer from senior year of college. It's embarrassing, but it's the world I've been living in — until now.
Say hello to the answer to all of your underwear problems: BootayBag. Starting at just $9 a month, you can get amazing undies delivered to your door without giving it a second thought — it's like an InstaCart subscription for your underwear. BootayBag gives you the option to choose your size and style preference, shipment frequency, and you can cancel or skip a month hassle-free. (It's also a fun surprise to get it in the mail and see which pairs I got.) It's totally changed how I feel about underwear — I've learned that with the right pair, they can make you feel as confident as a good outfit can.
You aren't limited to the same type of undies every month — with the mix-it-up option, you'll get a mix of undies — from cheeky pairs to briefs to thongs. You can also choose how many pairs you want — either one or two per month, depending on what you prefer. It's perfectly tailored to give you your perfect collection of what you'll be happy to have on under your favorite pair of skinny jeans. The best part? Now you can get 50 percent off, which means you'll get two amazing pairs of undies for $6 (with free shipping!) You'll feel sexier and more confident for less than your morning latte.
Gone are the days of digging through the clearance bins of hundreds of orange thongs searching for the one nude pair in your size — BootayBag will take care of all of your underwear needs. The best part? I finally feel like a real adult — when all else fails, at least I finally have the underwear drawer of my dreams.
This post was in partnership with Bootay Bag, but all of the opinions within are those of The Everygirl editorial board.