Most job descriptions don't include interviewing Brad Pitt or covering the Royal Wedding, but for Entertainment Tonight correspondent Brooke Anderson, those tasks are all in a day's work. Brooke is quick to point out that entertainment journalism isn't just about the glitz and glam. "The schedule can be tough and the job takes tenacity, persistence, and dedication." Possessing such a strong work ethic is why Brooke rose through the ranks at CNN—from intern to writer to producer to co-anchor at HLN's "Showbiz Tonight". She didn't stop there. Her position at HLN eventually led to co-hosting The Insider and then to her current gig at Entertainment Tonight. After her Hollywood-filled workdays, Brooke finds the time to be the best wife and mother she possibly can be.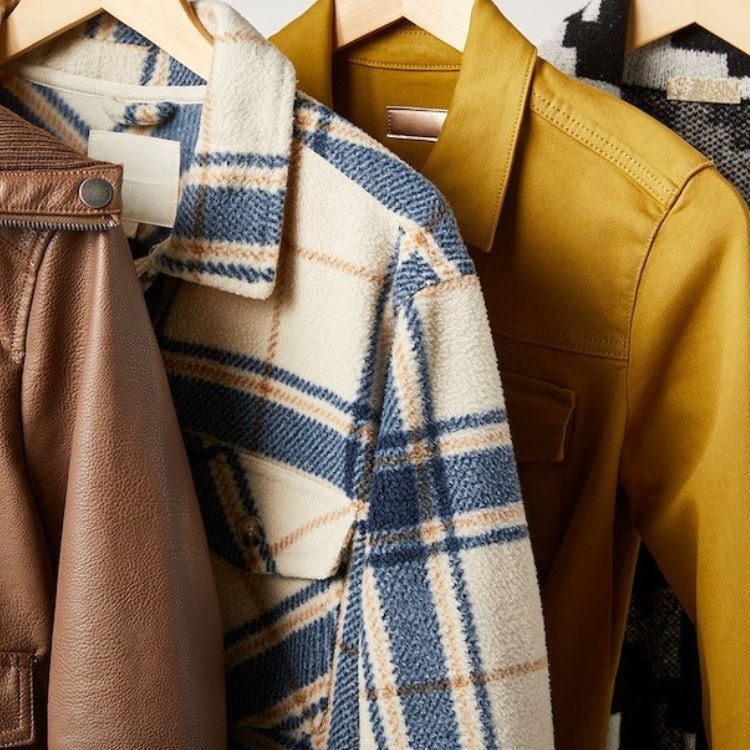 ...and it's wallet-friendly
Brooke proves that passion, ambition, and balance lead to a success on all fronts—both work and home—which makes her a woman we can all admire. So today, this media maven shares with us how she went from working at a small news station in North Georgia to making it in the world of broadcast journalism while maintaining a tight-knit family.
Full Name: Brooke Anderson
Current Title/Company: Entertainment Tonight Correspondent
Educational Background: Bachelor of Arts in Journalism from The University of Georgia
What was your first job, and how did you land it?
First, I want to give credit where credit is due. My parents were determined I develop a solid work ethic before I graduated high school. I had various jobs over the years, including working in a grocery store, a convenience store, and as a teller at a bank all before graduation. I had odd jobs during college as well, and I feel all of this taught me responsibility and the importance of hard work. I worked local news while I was in college as part of my major for course credit… our station fortunately only aired in a small market in North Georgia. I was a one-man band—learning and making a lot of mistakes! It was a great way to get my feet wet.
You majored in Journalism and Mass Communications in college. Did you always have an interest in this field, or was this just something you were trying out in school? When did you decide this was what you wanted to do?
I always had an interest in what was happening in the world. As a kid I remember conversations at the dinner table with my parents centering on current events and critical moments that would become history. I knew there was a bigger world outside the small town I grew up in, so yes I've always had the hunger to be on the cutting edge of news. At one point in my career when I was working the graveyard shift as a writer, I did consider law school and took the LSAT. I was very close to changing careers altogether but ultimately chose to stay on the path I was on.
How did you prepare yourself for a career in Journalism/news reporting while you were in college? Did you have any internships? Talk to a mentor? How important were those things in shaping your career?
I interned at CNN in Atlanta after my junior year in college and have had a wonderful mentor at CNN throughout my career. The internship was critical and allowed me not just to learn in my department (CNN's Talkback Live), but I would stay late and shadow people in other departments… writers, producers, editors, and whoever else I could convince to let me hang around and ask questions. I am forever grateful to those people because I know I was a disruption to their jobs!
You began working for CNN in 2000. What was your first position?
I worked the entry level position of editorial video journalist for CNN Newsource (an affiliate service to local TV stations—we provided content for them to use in their own newscasts).
While at CNN you held several roles, such as Entertainment Correspondent, Writer, and Producer. For those of us not well-versed in the broadcast world, tell us a bit about your journey through the ranks at CNN.
I had no intention of working in front of the camera at CNN. My goal was to become the best writer and producer I could be. I really enjoy the creativity inherent in those aspects of the job. I worked in general news and hard news initially and worked my way from VJ to production assistant to associate producer to associate writer to writer. I was deeply affected by 9/11 and the death and heartache associated with that tragedy. Soon after, I pursued something lighter—the entertainment side of news! I have always been a fan of film, TV, music, and theater, so I thought it was be a good fit! I worked as an entertainment writer/producer/booker and one day the president of the network asked me to fill in for the correspondent I produced for because she was sick. After she took a job at E!, I was offered the position of correspondent while initially writing, producing, and booking for myself, and ultimately I also became co-anchor of HLN's "Showbiz Tonight".
You've interviewed some huge Hollywood stars (George Clooney, Brad Pitt, Beyonce) and have covered some major stories—the royal wedding for instance. How do you prepare yourself for a big piece? How do you shake the nerves?
I made a decision long ago not to be nervous when interviewing someone or covering a breaking news event because that would be the end of my career! I think adrenaline is good for what I do, but I consciously try to shake the nerves. The first time I met Dennis Quaid I was so nervous as he was the first really big celebrity I'd ever met. I had to pull it together fast to get the job done and pretend I was cool as a cucumber (which I wasn't!). It's funny to remember that as it was more than ten years ago. I interviewed him recently on the set of "Vegas," and it was a totally different experience. I was calm and didn't break out in hives.
After eleven years with CNN, you left the network to join CBS Television Distribution's The Insider. What was that transition like from cable news to syndication? How did you make the decision to leave CNN?
It was an opportunity I could not pass up, and I think change is healthy for all of us. It was difficult leaving my family at CNN. That is what they were after 11 years, a family. Syndication is different from cable news, but I strive to remain nimble and take change as it comes! Also, I was accustomed to live television all the time, and this is taped, so that was a bit of a transition, but I just pretend it's live to keep the spontaneity and energy.
What are some important things girls should know before pursuing a career in Broadcast Journalism?
As glamorous as it may look on the outside, it is vastly different from that perception. The schedule can be tough and the job takes tenacity, persistence, and dedication. For years, I was working several different jobs at CNN and HLN at the same time—HLN anchor, CNN correspondent, writer, producer, guest booker. I remember providing the snacks in the green room and then doing the interview and live shots in the studio; guests were often surprised! That said, this job is a ton of fun and I love what I do. If you have the passion, go for it girls!
In addition to working for Entertainment Tonight, you're also a wife and mother to a 3 and a half year old. The work-life balance for working mothers has been quite newsworthy lately—what's your take on the issue?
The juggling act can be very tricky. It really is a day-to-day effort. I strive to keep consistency in my daughter's life, so it's important my husband and I stay organized when it comes to her schedule. I do believe we can have it all because for some of us, what other choice do we have? We don't all have the option of being a stay-at-home mother, so I feel it's important to support each other, encourage one another, and we all need to know it's ok to be imperfect. We have to try to let go of some of the guilt and just do the best we can.
What is a typical day like for you (if there is one)?
I am up by 4:45am most weekday mornings—showered, dressed, and tip-toeing out the door by 5:30am carrying (and dropping) my bags and breakfast while on a conference call with show producers at the same time. My husband takes care of morning duty and school drop off with our daughter while I'm able to spend the afternoons with her. On the weekends, waking up at 6:30am with her feels like I'm sleeping in! We do ballet, soccer, and family activities including the beach on sunny days!
Best moment of your career so far?
Being a presenter at the 2008 Golden Globe Awards was a real treat, and covering the Royal Wedding of William and Kate in 2011 was absolutely exhilarating. The pomp and circumstance was a sight to behold! I look forward to many more special, memorable moments in the future.
What advice would you give to your 23-year-old self?
Relax. Don't be so hard on yourself. There's plenty of time for that later!