Buying a home is one of the most coveted aspects of the "American Dream," and this year, as the housing market sees unprecedented growth due to historically low interest rates, many are looking to purchase, sell, or refinance their homes this year during the pandemic. This year, mortgage rates fell below 3 percent, according to lender Freddie Mac, and the increased demand for homes due to these low interest rates is creating an aggressive seller's market, as buyers compete for homes and the inventory dwindles.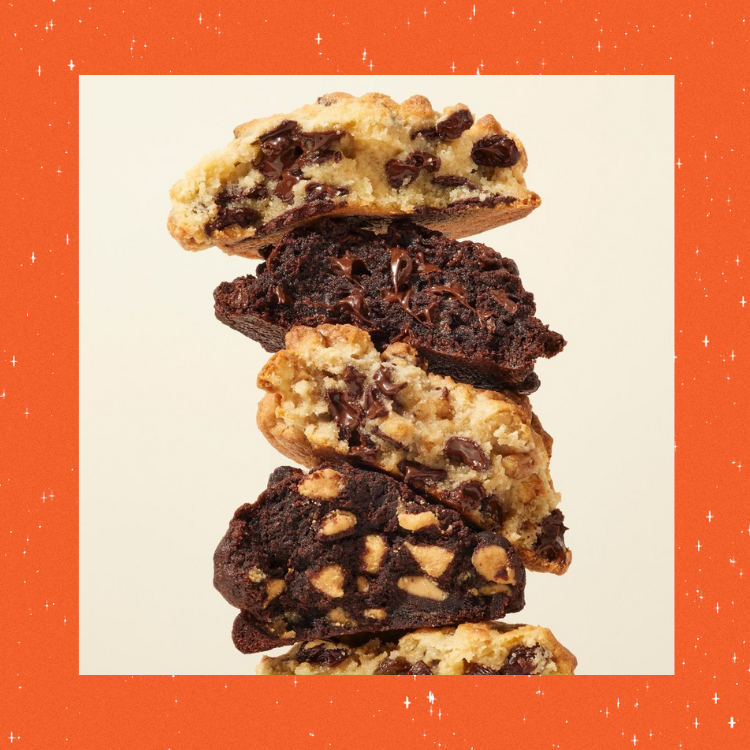 Enough with the stress! These 20 gifts will please even the pickiest person.
The process of buying a home during this time has changed as drastically as the housing market itself. Social distancing mandates due to COVID-19 have shifted how house tours are conducted, one-on-one meetups with realtors have been put on pause, and meeting the seller—or even your lender—at closing might be completely off the table.
While navigating through the waters of buying a home this year, keep in mind a few changes to the home-buying process that'll prepare you for what's to come when getting in the game.
1. Realtors and lenders are booked and busy
Everyone working in the housing industry during this time is working harder than ever. With interest rates at an all-time low, the pool of buyers and sellers is getting crowded, and realtors, lenders, and title officers have their hands full with new and existing clients.
When shopping for a lender or researching and interviewing potential real estate agents who will represent you through the home-buying process, it might seem like a hassle trying to get a call back or a mortgage pre-approval. Be prepared to pack patience when communicating with everyone on your team, as they most likely have multiple buyers and sellers all in the market at the same time.
Make sure to find a real estate agent who is responsive by phone, email, and possibly by text, just in case you find the house of your dreams and are ready to tour it. A great real estate agent should walk you through the process of buying your home effortlessly. Once you are under contract on a home, your agent will be in charge of making sure you're aware of every part of the process and are properly prepared. They will also be your biggest advocates in getting the price you want, dealing with a stubborn seller and their agent, and getting your home inspection requests taken care of.
Your lender will be key in making sure you know what to expect financially from the time you make an offer on a home to your closing. Their responsiveness and effectiveness matter during the most crucial parts of the home-buying process. Since lenders are bombarded with loan applications and mortgage approvals, feel free to take it upon yourself to see if your loan officer needs anything from you. Patience combined with finding the right team can make or break your home-buying experience, especially during a competitive time in the housing market.
2. The typical house tour has changed
Remember the days of riding past an open house sign, pulling over, and walking right on in to take a look at a home? This year, open houses and home tours have completely been turned upside down, as availability to tour a home have dwindled due to social distancing. Now, the process of touring a home has become more stringent and meticulous for buyers and their realtors. Buyers are expected to adhere to social distancing and proper sanitary precautions, including being able to tour the home with their agent only and no other family or friends, wearing masks and gloves while touring, or being able to only tour the home virtually or not at all.
As a buyer looking to see every nook and cranny of your future home, it can be hard to gauge a home solely based on a virtual tour or through photos. If you are looking to tour a home in-person, make sure to take precautions to keep you and the seller safe by following all safety mandates outlined by your state, your agent, and any suggestions from the seller:
To protect everyone's health, only bring your agent with you to tour the home you're interested in. In other words, expect to leave your family, friends, and possibly even your significant other at home.

Keep your masks (and maybe even disposable gloves) with you to put on during your tour, and be cautious of touching surfaces in the home.

Maintain social distancing between you and your agent during the house tour if possible.

After touring, make sure to sanitize your hands and wash them as soon as you can.
Touring your potential new home can be a fun experience, but make sure to do safely for you and the seller.
3. Be prepared for possible bidding wars
When you find that perfect home, be prepared to come with your best offer—and fast. This year, the housing market is moving so quickly that homes are flying off the market in just weeks—sometimes days—after being listed. According to Redfin, almost half of the homes that sold during the first week of July were on the market for two weeks or less. The demand for homes is expected to continue to grow, and as demand grows, buyers are competing for only a few homes that suit their needs and budgets, as inventory attempts to keep up with demand.
Because of this high demand but low inventory, your perfect home might be the perfect home to five other buyers as well, creating the perfect storm for a bidding war when submitting your offer. Now, many sellers are choosing from multiple offers, including full-cash offers and offers that forego some of the typical stipulations, like home inspections. A bidding war can bring the worst out of sellers, who will sometimes drive up the price of their home to get the best possible offer, making buyers who are in love with the home compete and bid above their price range to beat out other potential buyers.
If you are expecting a potential bidding war on the home of your dreams, consult with your real estate agent and make your offer stand out to the seller:
Write a personal letter to the seller expressing your interest in becoming a homebuyer and why you love their home. Some sellers really take into consideration who will be the next owner of their home, especially if they have a personal attachment to it. Some buyers even include a picture of themselves and their families to give the seller a sense of who will be the owners of their home—a home that may have been the first home for them and their family as well.

It may be tempting to bid high to beat out all other offers, but make sure not to waiver on your budget. Your pre-approval budget is a guide for how much you can spend when purchasing a home. Going over that amount when bidding on a home can put you in a bind later. Make sure to break down the monthly payment of each purchase price you're looking to offer so you stay within budget. Don't let a bidding war intimidate you into spending more than you should.
If you run into a bidding war, submit your best offer and the home goes to someone else, don't fret and get discouraged. You will always find another home that you love just as much or even more as the last without breaking your budget—or your sanity.
4. Your finances will be scrutinized more
You found your perfect home, your offer has been accepted by the seller, and now, you are working with your lender to get your loan approved and seal the deal. During the process of underwriting, where the lender takes a hard look at your credit and finances to make sure you are in good financial standing, it can seem like every aspect of your spending and past credit history is under a microscope—and it is. During this time, when unemployment is at an all-time high across the U.S., its highest since the Great Depression, lenders are skeptical and are combing through every buyer's finances to make sure they are equipped to handle a home loan in the midst of a pandemic.
During the underwriting process, your loan officer might request copies of your bank statements, tax returns, W-2 forms, and even verification of employment by calling your company to close your loan. Don't take offense if this happens to you; lenders are ensuring that they are protecting their best interest—and yours too.
To ensure a smooth underwriting process, make sure your documents are close by and ready to go when your lender asks. Stay on top of emails and phone calls to make sure you are corresponding effectively with your lender to provide them with what they need to verify your finances, even if it might seem repetitive. Lenders have just as much at stake as you do when issuing a home loan, so even though the process seems invasive, it's important for you and the lender to evaluate everything before taking on this big commitment.
Eventually, you'll make it to closing day, sign what seems like a few hundred documents, and finally receive the keys to your home. Whether you're searching for your first home or your dream home for you and your growing family, don't let the tough market stop you. Your piece of the "American Dream" to call home sweet home is just on the other side of a long but rewarding process.
What's your advice on buying a home during a tough housing market?