One of my deepest pleasures is traveling. My husband and I were supposed to go to Spain and Morocco in May of 2020, but obviously that didn't happen due to COVID-19. When quarantine happened, everyone began to shift their eyes towards nature. It was unbelievable: Lowes was out of stock of so many garden items, the local garden centers were very busy, and it seemed as if plant Instagram accounts were gaining tons of daily followers.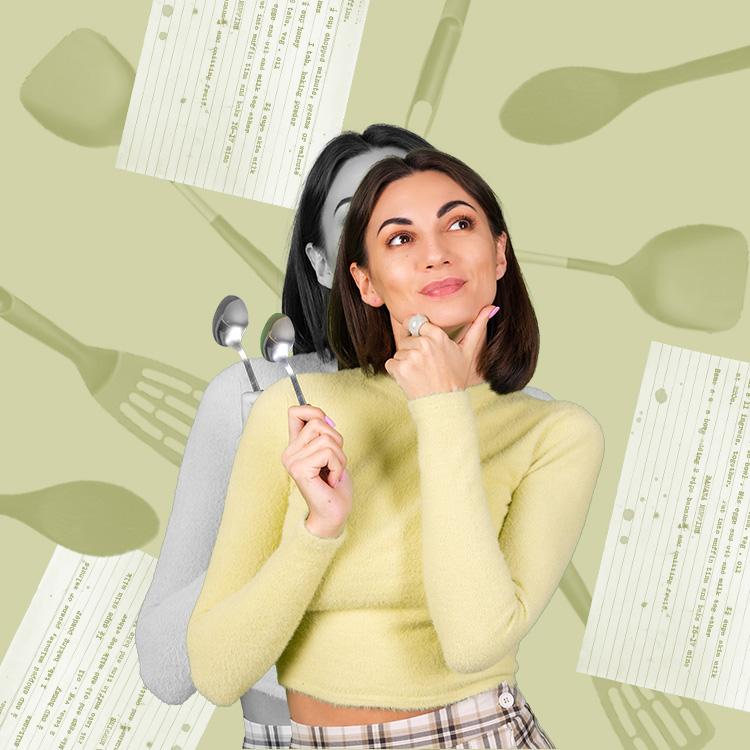 high in protein, good for gut health, and anti-inflammatory? yes, please!
As the pandemic continued, people in cities were planting container gardens, outdoor activities boomed, campsites were selling out, and everyone was just trying to get outside to breathe some fresh air. Not being able to travel for the foreseeable future has caused my husband and me to re-think how and where we will travel. Traveling to Paris, Bali, or even Disney World might not be possible right now, but here's why I think camping may be the best socially-distanced trip around.
1. You'll get to *actually* slow down
Right at the beginning of quarantine, everything was closed down, and I thought I would die of boredom. As we got better at living and working during quarantine, my life took off and it seems as if now I am busier than ever.
Taking time off and booking that campsite feels like you switched everything into slow motion. Everything you do when you're camping from setup to meals takes time. Think about making your coffee in the morning. Right now, you might turn on the electric kettle or fire up the Keurig. Making coffee on the day to day probably doesn't take you that much time or effort. Often, I am making coffee while doing a few other morning chores.
When you are camping, however, making coffee takes much more time. First, you boil water, either on a camp stove or open fire, which takes much more time than your electric kettle. Then, you make sure that last night's cocktail has been fully washed out of the cups from the night before (honestly, who brings more than one set of dishes when they're camping?). While the water is coming to a boil, you measure out the coffee grounds, and eventually pour the water on the grounds and wait. Those precious moments when you can smell the fresh coffee but it's not quite ready are absolutely divine because you know something amazing is just around the corner. Once you've brewed it to the perfect strength, it's now time to sit back and enjoy that first sip around the morning campfire.
2. You'll de-stress and try something new
One of the most powerful things about camping is that it immerses you in nature. It's been proven time and time again that nature is good for our health. Being outside in nature can lift your mood and maybe even lower your stress levels, according to the American Heart Association. Lots of us, especially those in large cities and densely populated areas, spent months inside the house. Being in quarantine limited our access to national parks, hiking trails, and even playgrounds. Every time I step outside I feel at peace and it's often where I get my most creative ideas. Every campsite that I've been in across the United States—and even abroad—is usually set in a beautiful space. Whether it's a national park or a private camping site, there is always something gorgeous in nature to enjoy.
I remember the first time I went tubing (which unfortunately wasn't until my 20s) and we had a blast! Even if you don't see yourself cruising down a river in a tube there are still lots of activities that you can enjoy, like hiking. What I love most about hiking is that it's satisfying. You are walking with a purpose. Most hikes I've been on are leading you to something really beautiful—I have seen some of the most gorgeous waterfalls and panoramic views at the end of my hikes.
If you're not a regular hiker, the best way to get started is to head to the welcome center of your campsite. There, you can grab a map of the hiking trails and ask the person at the desk for their advice on which trail is best. These maps are super helpful—they tell you how long the hike will be, how difficult, and where to enter and exit the trail.
We've spent so much time cooped up with our friends, family, partner, or even by ourselves that stepping out into nature this way feels like a breath of fresh air. It feels like the opportunity to spread your wings and feel boundless. Even if you aren't able to camp, really try and book yourself some nature-based activities. Give yourself time to hike, time to swim, time to fish, any other outdoor activity that you are curious about, and enjoy. Allow yourself to partake in the full spectrum of benefits that camping has to offer.
3. You'll build relationships and make long-lasting memories
We always go camping with friends, so our community building starts right as we get in the car! Right now your group may be smaller than normal, but that doesn't mean you still can't spend some quality time with the people you love the most. When you're camping, everything is up for discussion and the stakes are really low. You get to talk about who is going to cook what, who's on playlist duty, or who's going to build the fire for nighttime s'mores. While these tasks seem mundane in everyday life, when you are camping, these activities bring you together.
If you're trying camping for the first time, I would suggest building a menu before you leave your home. Cooking over a campfire is the best and you can get pretty creative with what you make. I love cooking roasted veggies over an open flame, the flavors you get from the firewood and the char of the veggies is what summer is all about. Remember that your refrigeration is only a cooler so if you are bringing fish or seafood, you might want to eat that on the first day. Keep it simple and remember the food will be delicious just because it's cooked over an open flame and you are with your favorite people.
It seems that traveling far and wide will not be a possibility right now (and maybe for awhile). However, there are limitless opportunities for you to go out, explore nature, pitch a tent, and spend a night under the stars. Yes, the fancy hotels may be out of reach, but I'll trade a fancy hotel for a tent any night of the week. Camping always makes the list when deciding where I will travel to next. Whether it's here in the states or abroad, camping comes with so many additional adventures; which will always keep it at the top of my list. If you're heading out to the nearest campground this weekend here's one last pro tip from me to you: when making s'mores, switch your chocolate bar for a Reese's Cup. You won't be disappointed.