A typical Sprinkles cupcake is no more than two inches wide, three inches tall—an impressively small size for something that's launched a national craze, a chain of chic bakeries, and has dazzled big names from the likes of Oprah Winfrey and Blake Lively to Bon Appétit and the New York Times. So who is the woman behind this confection's rise to fame? None other than inventive pastry chef, Candace Nelson.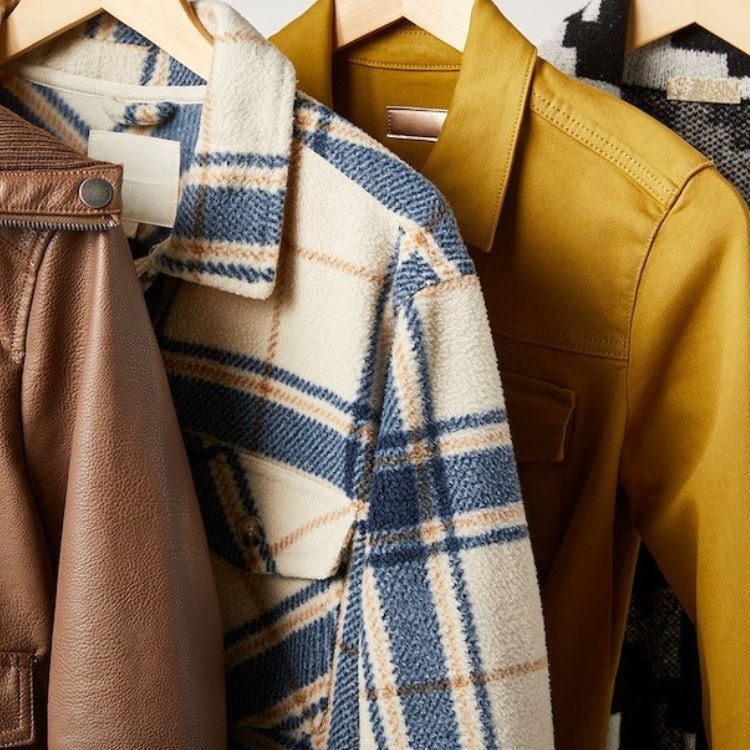 ...and it's wallet-friendly
For Candace, creating the "Original Cupcake Bakery" was a labor of love—and anything but a clear-cut journey. She left her career as an investment banker, enrolled in a pastry program, and grew a small custom cake business out of her home. It was then, when the cake orders were slow-coming, that Candace hatched her newest plan: to entice the everyday dessert set with a cupcakes-only bakeshop.
Two years later, Sprinkles exploded onto the bakery scene, selling 2,000 cupcakes in its first week. It wasn't long before Oprah's people were on the phone and Candace was flying out to Chicago to be received by Oprah herself.
Now, seven years after opening up shop, Candace has ten Sprinkles establishments dotting the U.S. Top food critics have sung her praises and even Williams-Sonoma has vied for a piece of the pie—er the cupcake—partnering with Candace to create boxed mixes to sell in its stores. Sprinkles recently unveiled the first ever Cupcake ATM in California—and she's been wielding her pastry prowess as a judge on The Food Network's "Cupcake Wars."
So you can imagine our delight when this overscheduled cupcake queen agreed to sit down with The Everygirl. Here she shares with you her path to success and the story that brought her out of the bank and into the bakery.
Full name: Candace Nelson
Age: 37
Year your started Sprinkles Cupcakes: 2005
Educational background: I have a Bachelor's Degree in Economics from Wesleyan University and attended Tante Marie's Professional Pastry Program in San Francisco.
What was your first job out of college and how long did you hold that position? How did you land that position (networking/connections, job posting sites, company's website, etc.)?
I was recruited out of college into the financial analyst program at Alex Brown corporate finance, working with high tech companies
What inspired you to open a bakery that sells exclusively cupcakes (as opposed to a bakery that offers an array of pastries)?
After graduating my pastry program, I began a custom cake business out of my home. I soon came to realize that special occasion cakes were, by definition, rare orders. Having been brought up in the tradition that dessert should be a daily indulgence, I began to focus on cupcakes instead of cakes!
How did you learn the ins and outs of running a business? Budgeting, filing taxes, marketing, web development, store planning, etc.?
My husband and I did a lot of research and development prior to opening Sprinkles. The recipes alone took me two years to perfect! I started small, operating a custom cake business from my home. I spoke with dozens of successful people in the industry to really get a feel for what I was getting into. But to be upfront, I learned a lot more about running a business once we opened our doors than in all the preparation leading up to it. You learn by making mistakes and doing your research.
What were some of the biggest challenges that you faced when opening your first location?
Finding the perfect location was one of our biggest challenges. When we were starting out, there was no such thing as a cupcake-only bakery and we had dozens of landlords and brokers hang up on us when we told them what we were doing!
How did you market Sprinkles Cupcakes when you were just starting out?
We told everyone we knew… and then we told strangers! Since the beginning, Sprinkles has never done traditional, paid advertising. We've relied heavily on positive word-of-mouth and through our involvement in local community events.
What is the best part of your job? The most challenging part?
The best part of owning a business is creating a product I'm proud of and building a fun and positive company culture. The most challenging part is not having enough time to do everything I want!
Describe your day-to-day work life back in 2005 compared to today.
When we first opened Sprinkles, I was the baker and my husband Charles was salesperson behind the counter. We had a very small staff and were not adequately prepared for the instant success we experienced. It was a great problem to have, but I found myself working 18 hour days – baking and frosting during business hours; cleaning and restocking during off-hours. There were nights I fell asleep on our bakery floor! Today, we have systems in place where our 10 bakeries can operate on their own and I can focus on larger business initiatives! It is still a lot of hours and a lot of putting out fires, but much more rewarding.  I go between doing recipe development in my kitchen to picking up my son from school to working on marketing promotions, visiting our stores across the country and filming Cupcake Wars.  It is intense, and always varied.
At what point did you feel successful as an entrepreneur?
A few months after we opened, I got the call from Oprah's people to bring cupcakes to her show in Chicago the next day. That really put Sprinkles on the map!
How did Sprinkles cupcake mix end up in Williams-Sonoma?
Williams-Sonoma approached Sprinkles within our first year of business and we worked to launch a series of mixes for our three most popular flavors: red velvet, dark chocolate and vanilla. They sold well and since then, we've added 5 more flavors to our mix line!
Can you tell us a little about your experience on Cupcake Wars?
When I'm on the set of "Cupcake Wars," it can be a long, 15-hour day. Luckily, part of my judging job is to taste 13 cupcakes each day! We film one episode each day so it's so fun to see so many people come in and out, meet bakers and guests judges, and talk about cupcakes.
What one piece of advice would you offer your 23-year-old self?
Take calculated risks! It took me a while to take the risk of starting my own business and really following my passion. I say "calculated" because I do believe that large risks should be well thought out!
What's up next for Sprinkles Cupcakes?
We just launched the world's first Cupcake ATM a few weeks ago in Beverly Hills. We are working hard to launch them at every Sprinkles bakery within the year as well as open additional Sprinkles locations. But I'm currently most excited about this May's launch of our brand new concept: Sprinkles Ice Cream.