At the young age of 14, Hong-Kong born and New Jersey raised Cecilia Wong realized her life's passion while standing at the kitchen counter, cutting up fruit. Like every other 14-year-old on the planet, she suffered from adolescent problem skin, and her wise mother advised eating more fruits and vegetables—suddenly everything clicked. On a quest for radiance, Cecilia began mixing up her own facial masks comprised of fruits and other natural ingredients. Her skin improved, and her decision was made—someday, she would own her own skincare salon in New York City.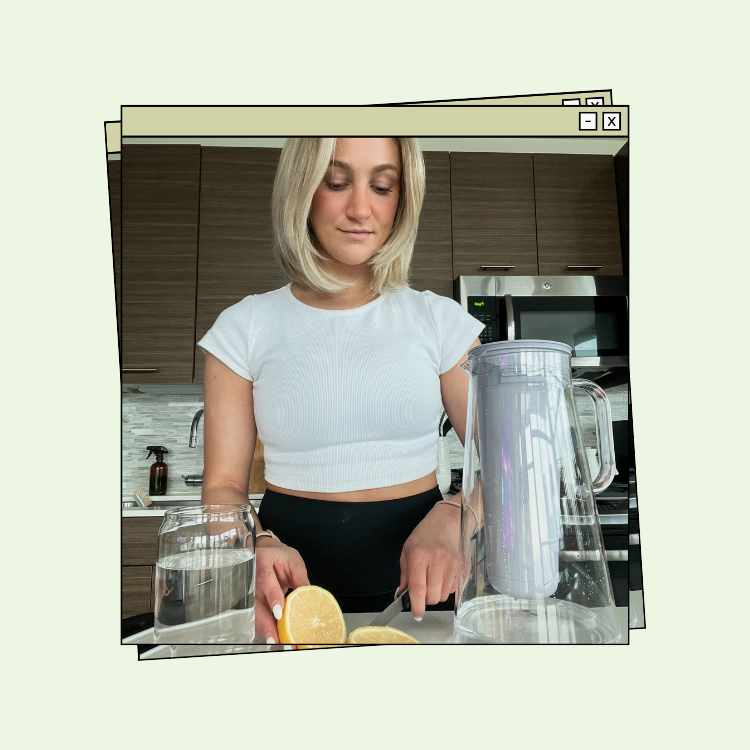 get it right in 2023 and beyond
Twenty-two years later her dreams came true when Cecilia Wong Skincare first opened its doors in 2009. Today, we're excited to have Cecilia here sharing the details of her journey from that New Jersey kitchen counter all the way to Fifth Avenue.
Full Name: Cecilia Wong
Age: 36
Current Title/Company: Founder of Cecilia Wong Skincare
Educational Background and Professional Training: Baruch College BBA in Entrepreneurial Management, minor in Computer Information Systems and New York State Licensed Esthetician
Year you started your business: 2009
What was your first job out of college, and how did you land it?
I come from a family of skilled dressmakers, starting with my grandfather who was a talented tailor, to my mother who's an amazing pattern maker, so after graduation I decided to give the industry a try. My first job out of college was an Account Sales Assistant position at Badgely Mischka.
How did you become interested in skincare? Your skin is complete perfection today, but did you ever have problem skin?
My skin is far from being perfect! I'm just like every girl out there and I have to invest time to nurture my skin. I grew up battling acne and pigmentation. I tried every product on the market, and nothing worked for my skin! A light bulb went off for me when I was 14 years old, in the kitchen preparing fruit. My mother always told me, "If you want beautiful skin, eat lots of fruit and vegetables." I began creating facial masks from different types of fruit and applied them everyday, which slowly healed my acne. This is where my lifelong passion was born. I love the idea of starting with raw ingredients and creating something powerful.
After college, you made the bold decision to move back to your birthplace, Hong Kong. What prompted this move? How long did you stay? Tell us about the impact your time in Hong Kong had on your career.
I am a naturally superstitious person, and I remember having reoccurring dreams of returning to my home in Hong Kong when I was younger. I knew it was a sign. I had one of those feelings that if I didn't act upon it, I would regret it for the rest of my life. It wasn't until years later, when the time was right, that I made that move. I didn't think twice about it. I went online, took a deep breath, and booked a one-way flight. When I arrived in Hong Kong, everything just fell into place! I opened a boutique and introduced organic skin care products to the market. What impacted my career most was learning about the advanced non-invasive technologies available on the market, the different types of facials offered and the techniques. In Hong Kong, I also got really into juicing, which later inspired the first product in my skincare line, the Black Currant Serum. I relished in going to fruit stands and hand selecting the fresh fruit and vegetables for my daily juices.
Once back in New York, you went to work for successful facialist to the stars, Joanna Vargas. How did this opportunity come about? What was the interview process like?
I responded to a blind ad I saw for an apprentice position, but had no idea what the business was or who the facialist was until I spoke with Joanna on the phone. The process took several hours—I had a phone interview, a face to face interview, and performed a facial on Joanna. An hour later, she offered me the position. I was so fortunate to have worked with her, and I admire her work ethic greatly.
Having spent a few years in Hong Kong, what differences did you immediately notice between American and Chinese skincare routines and customer needs? Were there any adjustments you had to make to accommodate a different culture?
There are definitely many cross-cultural differences: Chinese women are extremely attentive to their skin's health and they are passionate about sticking to their daily routines. Not only are they very selective of what they put on their skin, but the food they eat as well. I think partly it's due to the pollution and daily stress. They get regular facials every month and do at-home treatments and masks. I have noticed recently the changes in American women, as they are becoming more and more aware of what they put on their skin—it is just as important as what they put in their bodies. One adjustment is the benefit of using masks. I am consistently teaching my clients about the benefits and visible results they will experience by using masks at home. I understand time is always an issue and American women are very busy with work and/or taking care of their families. I try to teach them that taking care of themselves should be a priority, and investing just 10-15 minutes a few times a week can truly benefit their skin's appearance.
Why did you want to open your own salon? What hole in the market were you hoping to fill?
I've always wanted to open a skincare salon, but it was just a matter of timing. It had been my dream for many years! I wanted to share what I had learned about skin care while growing up with others and be able to help them build their confidence through clear and glowing skin. My niche is the woman who is serious about her skin's health and who wants to age gracefully.
Owning your own business can be a huge risk financially. What steps did you take to get yourself ready for this new venture?
I don't think you can ever really be financially ready when starting a business. There will always be things you want and need. For me, I'm more of a risk taker, and when I set my heart and mind out to do something, I accomplish it. Yes, it was scary but it was also very exciting! It all happened very quickly. I wrote a one page business and marketing plan, paid for everything with my credit card, found a location for my salon within a month's time. Luckily, I had an established client following, so after two months, I was open for business.
Tell us about the logistics of opening Cecilia Wong Skincare Salon in 2009. How did you go about finding your space (in the crazy Manhattan real estate market)? How much time did you need between signing a lease and opening the doors to customers? Were there any major hiccups in construction or design that, looking back, you could have avoided? What would you do differently if you had the chance?
Actually, the first place I found didn't work out. It was a newly renovated space on Park Avenue. It was the day before I was to sign the contract, and the management company called to tell me that they were having financial problems and couldn't finish renovating the space. I was a bit nervous because I was set to open for business in just a few weeks. I remember staying up until 4 a.m. searching online for another place for days. Fortunately, I came across a great listing in the location I wanted to be in, met with the landlord, and signed the lease within a few days time. It took a few more days to design and decorate the space and bring in the equipment, but in less than 2 weeks, I was open for business! At the end, I was ahead of schedule and everything worked out even better than I expected.
My advice for those who are ready to go out on their own would be:
Be passionate about what you're doing, set clear goals and objectives, keep it simple but unique, take pride in your work, and have fun with it.
Your beautiful branding is simple, clean, and cohesive. What was the creative process like? Did you bid out the work or do it in-house? What was important to you when designing a look and feel for your brand?
When I was creating my brand, there were several important factors that I wanted to convey to my audience: that my brand is eco-friendly, luxurious, high quality, and my products are handcrafted. I wanted the brand to reflect what I stand for and for my audience to trust what they are putting on their skin. I was so fortunate to have found a talented designer who shared a similar style and helped me shape my brand.
What were those first few months like? Were there any slow business days? If so, how did you keep your spirits up?
As a solo-prenuer, I did everything myself! From working with clients to marketing the business, the first few months were extremely hectic for me. Even though I already had a client following and was booking appointments, I still needed to procure new clients and get brand visibility. I spent a lot of time creating marketing strategies and brainstorming ways to promote the business. I was working 7 days a week for two years straight! I think what kept me sane was meditation and talking to other entrepreneurs about their experiences.
How did you attract a client following? Was it marketing? Word of mouth? Anything that worked particularly well?
Most of my clients are through word of mouth and referrals, but marketing is just as important. I spent most of my waking hours on marketing. What worked for me was participating in trade shows and networking has proven extremely helpful.
Your skincare philosophy relies heavily on natural products free from chemicals, parabens, and toxins. How do these parameters affect your production costs? With the rising popularity of "clean" and healthy living, have you seen any shift in prices of ingredients?
Since my skincare line is handcrafted in smaller batches, starting with the organic raw ingredients all the way to packaging, this definitely affects my production costs. Nevertheless, it's what I believe in and ultimately, one of my business objectives is to offer better and healthier solutions to my clients. With the rising popularity of clean and healthy living, where the demand is high, there will be an increase in price.
A percentage of your proceeds are donated to charity. How do you select the charities to work with? Tell us about why this is important to you and your company.
Although I am a Buddhist, my true religion is kindness and compassion. Sometimes I wish I had the power to help everyone and every living thing in this world! It's really hard to select which charities to donate to and pass on the others, so I tend to go with those that are smaller and have no government funding over large organizations. I have been blessed with so many things in my life and am grateful for what I have received, so I believe it's my responsibility to help those that are less fortunate. One of my passions is in helping animals; it's important to me to be their voice and stand up for them because they can't. This is one of the reasons why my products are cruelty free, vegetarian and vegan.
What advice would you give to your 23-year-old self?
Be patient and when the time comes, everything will fall into place.