As someone who spent six months living in Italy, I could tell you a thing or two about Italian cuisine. Ever since that bittersweet day in May when I returned home to The States, there has always been a little void in my heart that longs for simple Italian touches like aged balsamic glaze or a real pomodoro sauce that tastes so good, you're convinced the main ingredient must be some type of addictive, illegal substance.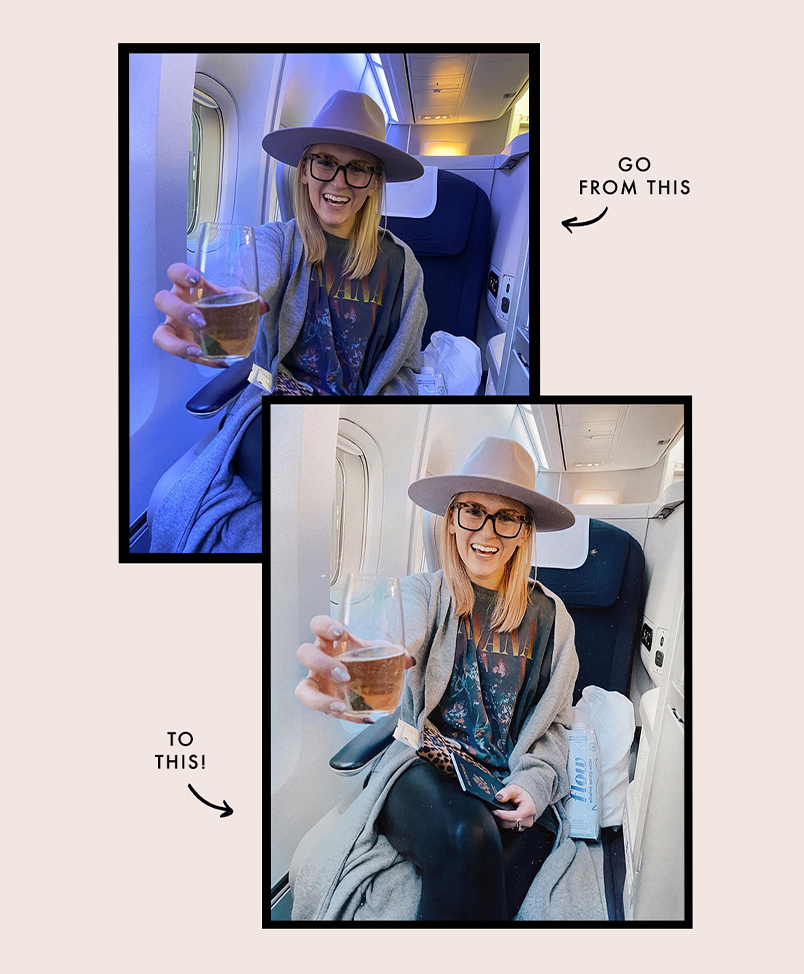 Want to style, shoot, and edit your photos perfectly every time?
We're sharing our secrets to photo editing in our all-new online course, Mastering Photo Editing On Your Phone. Enrollment closes on Thursday, so grab your spot now!
The dishes at Piccolo Sogno Due are kind of like that. They're actually exactly like that. Owners Ciro and Tony do an excellent job of combining classic (and need I remind you, utterly addicting) Italian recipes, with the modern vibe we've come to expect from Chicago's River North neighborhood and the name Piccolo Sogno. (Note: their West Loop sister restaurant boasts a different menu.)
I know. You hear "River North" and automatically think dollar signs. Although you can easily rack up an impressive tab, it's just as simple to grab a bite here on the cheap. While we can't speak for the entire menu, we're pretty convinced it's hard to go wrong. Here are some of our favorites:
Affordable Options:
Bread with aged balsamic glaze: Free!
Why am I highlighting bread as a menu item? Well, because I truly don't want you to miss out on the 15 year old imported, aged balsamic glaze placed on every table. Mix some of it with PSD's tasty olive oil, dip in the crusty bread and it will take all of your willpower not to lick your plate. Did I mention this was free?
Antipasto Platter: $8 for a small order
This gem isn't on the menu — it's the spread on the giant wooden table seen when you walk in the restaurant. You'll get a sampling of seasonal roasted vegetables, cheeses and meats. At only $8 for a small order, it's the perfect starter to split with your date.
Beet Salad: $10
An affordable salad that is as pretty as it is delicious. Roasted beets, Capriole goat cheese, watercress, hazelnuts and citrus — the perfect springy starter.
Seasonal Ravioli: $15
Homemade pasta stuffed with buffalo ricotta cheese and eggplant in a pomodoro sauce sprinkled with ricotta salata. I was scraping the bottom of the bowl before I even realized it was vegetarian.
Tortelli: $17
Not your average pasta dish. Another handmade pasta recipe in a chicken broth sauce, topped with pistachio and saba.
Worth the Splurge:
Starter: Gamberi: $15
Giant pancetta wrapped wood roasted prawns, seared with arugula and tangy marinated seasonal vegetables.
Entree: Pescatrice: $25
This buttery monk fish fish is packed with flavor and served with artichokes, peas, and fingerling potatoes.
Panna Cotta: $9
Light and sweet with stewed berries, it's the perfect way to end your meal. Probably best accompanied by another glass of Prosecco. Bonus: it's gluten free, too!
Also, don't forget this week is Chicago Chef Week! Snap up many of these dishes on Piccolo Sogno Due's affordable prix fixe menus— $22 for lunch or $33 for dinner!
Attire: Upscale casual
Reservations: Recommended
Price: $$