The winter season brings about some amazing things: cozy activities, holiday excitement, and my personal favorite, low airfare deals to Europe. Although you might've had a summer in Santorini or a spring in Barcelona on your mind as your next European getaway, it could be beneficial to consider taking advantage of all the best things traveling to the continent has to offer during the colder months (one word: JOY).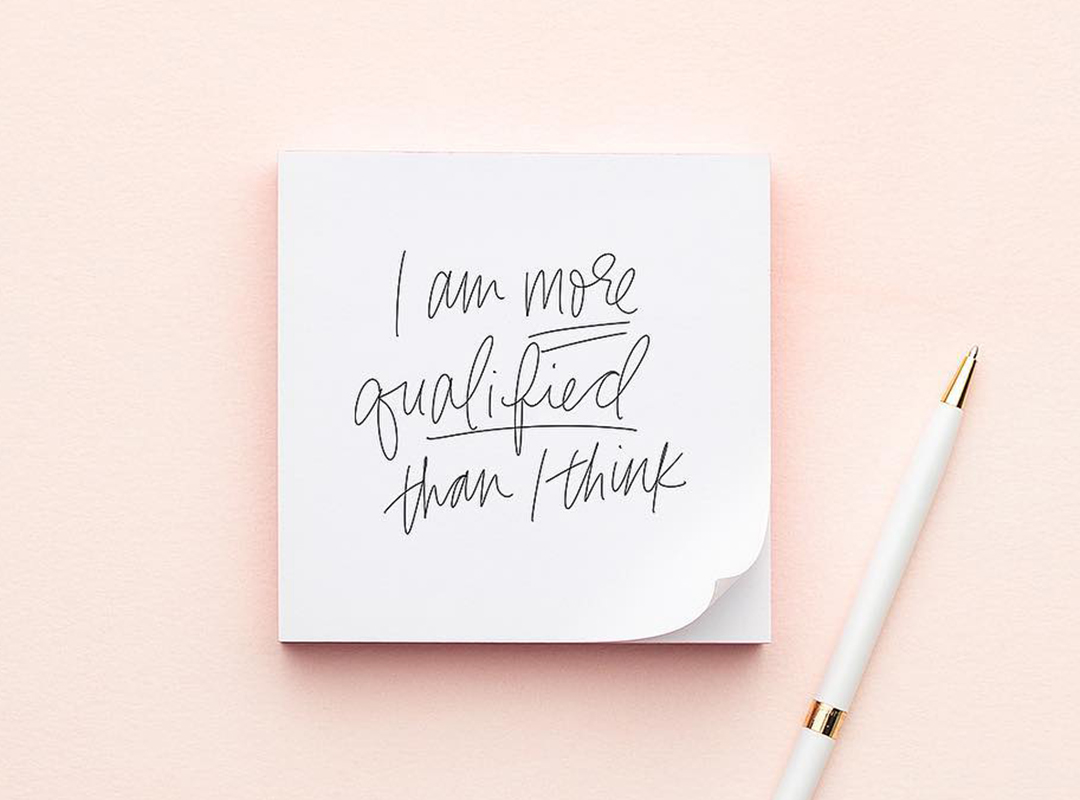 Ready to land your dream job this year? We can help.
Our Landing Your Dream Job online course is currently open for enrollment—now until Tuesday, January 19! Claim your 100-page workbook, resume + cover letter templates, guided worksheets, advice, and invitation to our private Facebook group.
Ready to get started? Right this way >
During my first cold-weather trip to Europe in early December a few years ago, I had such an amazing and memorable time that it made me want to come back every December to explore more cities during Christmastime (which is exactly what I did for two more years after that). It is a heartwarming time of holiday markets, warm beverages, fresh holiday pastries, discovering one-of-a-kind artwork and trinkets, and meeting local families. Everyone takes part in all the classic Christmas festivities, and the air is just full of pure unadulterated joy. The Christmas markets that fill up city streets and squares are a spectacle you will experience that'll make you appreciate the holiday season even more, as each one showcases strong cultural heritage and local traditions (with some of the most picturesque architectural backdrops). Read through to learn about some of the best Christmas markets in Europe, and what makes them extra special to get you in the holiday spirit.
Vienna, Austria
Where: Rathausplatz 
When: Nov. 15, 2019 – Dec. 26, 2019
The Wiener Christkindlmarkt, as the locals call it, is arguably the largest and most popular market in Vienna, and has the grandest entrance, with its iconic arch and several lights and lanterns to make you feel like you're entering a true winter wonderland. Once you make your way in, you'll notice stalls and stalls filled with festive cookies, wooden toys, local crafts, and every soft pretzel flavor you could imagine. All of these are lined elegantly against the gorgeous Vienna City Hall, or "Rathaus," with its Gothic architecture being the perfect backdrop. Have fun strolling around here and taking in the sights – you might even catch a glimpse of Saint Nicholas!
Budapest, Hungary
Where: Vörösmarty Square
When: Nov. 8, 2019 – Jan. 1, 2020 (food stalls open Dec. 29 and onwards)
This city is huge and very spread out, meaning that you'll definitely find several holiday markets around. However, according to Budapest Christmas, this specific one is the oldest market in all of Budapest, with the most fantastic displays. The Vörösmarty Square market is full of stellar light displays, sounds of choirs singing, and the enchanting smells of chestnuts roasting (I need that specific scent turned into a candle, no joke). There are also several concerts that take place here during afternoons and evenings, with music from a wide range of genres. Another thing I love about this market is that although it's lively and busy, it isn't overcrowded, and you have plenty of space to relax and explore.
Copenhagen, Denmark
Where: Tivoli Gardens
When: Nov. 16, 2019 – Jan. 5, 2020
The cold and dark Scandinavian weather of Copenhagen might put you off, but when you find that one of the liveliest and most magical Christmas markets takes place there – in an amusement park nonetheless – you might rethink your opinion on Denmark in the winter. Since 1843, the Tivoli Gardens theme park has been one of Copenhagen's most popular attractions, according to Forbes, and the Gardens have attracted several noteworthy visitors through the years — including Walt Disney, who loved spending time here. VisitCopenhagen noted that there will be over 1,000 lit trees and over 70,000 "baubles" covering the entire park, transforming it into a holiday oasis. Imagine spending Christmastime in this winter wonderland!
Salzburg, Austria
Where: Domplatz and Residenzplatz intersection
When: Nov. 21, 2019 – Dec. 26, 2019
As one of the world's oldest Advent markets, the Salzburg market has roots that date back all the way to the 1400s, according to Salzburg.info. This is a city that has little Christmas markets in every single nook and cranny possible, so adorable that they make you feel like you are in a children's book. Though, when I turned the corner to enter this one in Residenzplatz, I actually screamed "WOW" at the sight that appeared before me. There was a tall, beautifully adorned tree with large strings of lights branching out from all sides of it to create this magical canopy above the whole market. The shops offer some of the most amazing trinkets, such as embellished egg ornaments, bath and kitchen salts from the nearby salt mines, and the prettiest snow globes.
London, UK
Where: Hyde Park
When: Nov. 21, 2019 – Jan. 5, 2020
Being one of the largest metropolitan cities in Europe, it makes sense that London would host one of the biggest and most interactive Christmas markets around! Literally called the "Winter Wonderland" in Hyde Park, this festival offers all the fun things your family and friends could imagine (and then some). You can skate to live music in the central ice rink (which according to Visit London, is the largest outdoor ice rink in the UK), journey through A Christmas Carol, take a ride on the Giant Observation Wheel, ride roller coasters and carousels, visit a comedy club, attend an ice sculpting workshop — basically, the list goes on and on. You'll also be sure to find some of the most festive holiday drinks and food to scarf down between your busy itinerary of activities at this market!
Munich, Germany 
Where: Marienplatz
When: Nov. 27, 2019 – Dec. 24, 2019
Most might believe that Munich is best enjoyed during Oktoberfest, but I strongly hold the faith that it was put on this earth for Christmas. This was not only my first-ever Christmas market experience in Europe, but my first cold-weather European experience ever, and it led me to decide that I should definitely make going to Europe in the winter a thing (which three wintertime trips later, I did NOT regret). Christmas markets and Gothic architecture go extremely well together, as we can see with the Rathaus-Glockenspiel dazzling in the background of the one here in Marienplatz. You can shop and snack around, and sip on all the hot chocolate and glühwein your heart desires as you watch nighttime carolers gather crowds to cheer them on. This is a true Bavarian paradise!
Madrid, Spain
Where: Plaza Mayor
When: November 2019 – December 2019 (dates to be confirmed)
With over 100 stands selling sweets, toys, nativity scene figures and Christmas musical instruments, the Plaza Mayor market (called Mercado de Navidad) is the biggest one in Spain, which makes sense given the huge square of a space they have for all the shop vendors. According to Madrid Traveller, this market has been around since the 18th century and specializes in selling Christmas joke toys for the Día de los Santos Inocentes – regarded as their version of April Fool's Day, taking place on December 28 – definitely a fun little holiday mixed in between Christmas and New Year's!
Cologne, Germany
Where: Cologne Cathedral
When: Nov. 25, 2019 – Dec. 23, 2019
Located in the western part of the country (in the Rhineland), the Cologne Cathedral Christmas Market is one of Germany's most beloved ones. The quaintness and cozy feeling this market evokes is unlike any other. With the backdrop of the architectural marvel that is the centrally-located Cologne Cathedral, the market looks straight out of a painting. This is a perfect place for the whole family, as per Cologne.de, children can partake in the wheel of fortune activity and take endless rides on the traditional carousel, while the adults can enjoy sipping on the "Original Christmas Mulled Wine" from some festive mugs and peruse around the traditional handicraft stalls.
Prague, Czech Republic
Where: Old Town Square (Staroměstské náměstí)
When: Nov. 30, 2019 – Jan. 6, 2020
The second you step foot into the Old Town Square in Prague, you're greeted by the sweet fragrances of all the amazing food that is cooking. They have various forms of Eastern European meats, potatoes, and hot drinks, but what is not to be missed — no matter what — is their signature Christmastime pastry, the trdelník. You will see these chimney-shaped pull-apart delicacies roasting on open fires all around the market and they are served with a perfect dusting of cinnamon sugar (a treat I still think about three years later). Combine this with the light show that occurs every few minutes of the big central Christmas tree and you will feel like you are in a literal snow globe.
Tallinn, Estonia
Where: Town Hall Square (Raekoja plats)
When: Nov. 15, 2019 – Jan. 7, 2020
I know that when you think of "traveling to Europe," Estonia might not be the very first country on your mind, but maybe it should be. Tallinn, the capital city of this Baltic state, holds one of the most iconic markets during Christmastime (so much so that it was voted Best Christmas Market in Europe this year by thousands from all over the world, according to European Best Destinations). Visit Estonia claims that the market's Christmas tree is seen as the most important Christmas tree in Estonia, and has been the central focus of the Town Square since 1441, making it the "first Christmas tree ever to be put on display in Europe." Along with seeing the famous tree, as you walk around the market you can find a lot of local cuisine, including black pudding, sour cabbage, and gingerbread, and take in all of the lights and decorations.
Basel, Switzerland
Where:  Barfüsserplatz and Münsterplatz
When: Nov. 28, 2019 – Dec. 23, 2019
Sitting on the Rhine River, Basel is a charming and picturesque Swiss town with a lovely market to match. Taking place in the heart of the old town, the Münsterplatz plays host to the beautifully trimmed Christmas tree with ornaments designed by famous decorator, Johann Wanner. The culinary offerings are definitely not to be missed here, with Swiss specialties like Basel Läckerli (Swiss gingerbread), grilled sausages, mulled wine, and Swiss raclette (that mesmerizing melted cheese wheel action)! With all of the shopping chalets to explore and food to eat, this Basel market is undoubtedly a place to relax and indulge.
Brussels, Belgium
Where: Grand-Place
When: Nov. 29, 2019 – Jan. 5, 2020
Winter Wonders, the spectacular Christmas market event in Brussels, attracts tons of visitors each year to celebrate in the grandest ways. This large town square, with its gorgeous Gothic city hall serving as a perfect background, will house a high-tech, 360 degree dome this year, displaying audio-visual performances, cultural works, and art to create a unique and interactive experience. With the size of this market, there are no shortages of activities to immerse yourself in, along with a plethora of market stalls (over 200 of them) to explore. 
Paris, France
Where: Champs de Mars
When: Mid to Late December, 2019 (dates not specified)
Imagine a snowscape with you shopping and sipping hot chocolate during Christmastime with the Eiffel Tower watching over you from down the street. Sound too good to be true? Well, it's not! There are several amazing Christmas markets to visit in the City of Lights, but only one will get you this one-of-a-kind scenic experience right under one of the most iconic landmarks on this planet. Village de Noël at Champs de Mars in Paris is a glistening sight where you can partake in your favorite holiday market activities, while being able to hang around the Eiffel tower to watch the glittering light shows at night. As Paris Insider's Guide suggests, to complete the experience, visit the nearby Rue St. Dominique, where you'll see Eiffel Tower-shaped decorations lining and lighting up the streets.
Strasbourg, France
Where: Place Kléber and several other locations
When: Nov. 22, 2019 – Dec. 30, 2019
We had to include the Christmas markets of Strasbourg, a literal storybook town located in the northeastern part of France. It's a relatively smaller area than the rest on this list, and it is well worth to discover the whole of it, as Christmas is celebrated here best in the quaint way with lots of small-town traditions. The main square, Place Kléber, is where the center of the holiday extravaganza — the Great Tree stands — adorned with all the lights and ornaments you could imagine. Just a few steps from that, you can strap on some ice skates and take in the views in this charming setting. Noel.strasbourg.eu also recommends checking out other nearby streets and markets, such as The OFF-Market, which is comprised of your favorite activities, except with sustainability as its focus (i.e. recycling, fair-trade items, bargain hunting, and all-around mindful consumption). Other not-to-be-missed spots, according to Strasbourg.eu, are the Vauban Dam to take in the best views of the town, the Christkindelsmärik market in Place Broglie; and Petit France, a postcard-perfect spot. Check out these perfectly curated guides, made by Strasbourg.eu, to see how best to spend one, two, or three days in the "Capital of Christmas!"