By now, you've heard the ins and outs of why you should be using a natural deodorant, and the reasons are obvious: better for your body, better for beauty, and better for the environment. But switching to a natural deodorant is not always easy. Traditionally, it has taken a lot of trial and error to find the right natural deodorant, because they don't always work — after all, a deodorant has to be tough enough to prevent sweat stains and body odor through even your hottest hot yoga sessions. Natural deodorants aren't always as strong as we need them to be.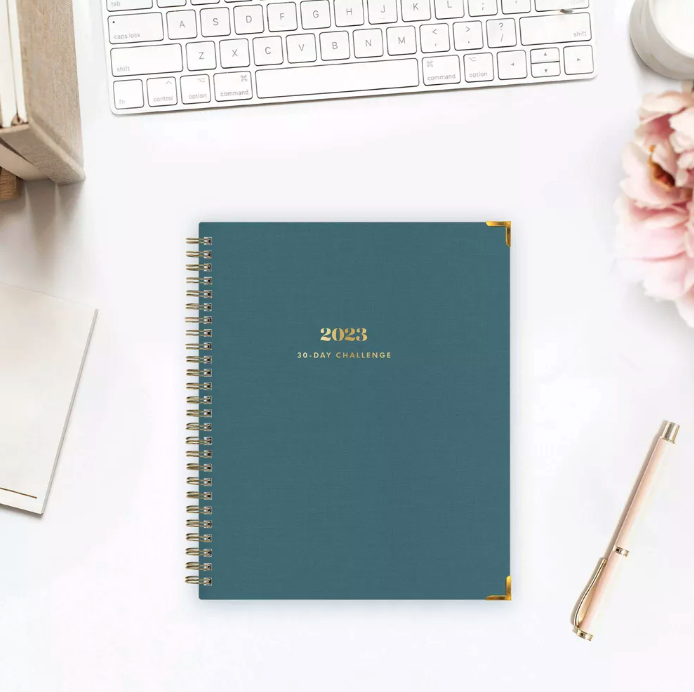 We may be biased, but this is the ultimate planner for the motivated goal-getter. Schedule your days, track your habits, and set new goals every month.
But what if I told you there was a deodorant that is natural based, works well 100% of the time, smells uhhhhh-mazing, and is made with the superfood ingredient you slather on your skin and put in your smoothies — Coconut Oil Deodorant is taking over our beauty shelves and replacing all of our old natural deodorants.
Kopari is a beauty brand beloved by Instagram influencers and celebrities alike. We love Kopari because every product is made with 100% pure, organic coconut oil and as natural as possible, with no sulfates, silicons, parabens, or toxins. Not to mention the deodorant is really effective. Trust me when I say Kopari is going to be your armpit's soulmate.
Kopari Beauty
If you want to try it for yourself, use the discount code Everygirl25 for 25% off your first order.
It's healthier than standard deodorant.
Now for the hard-hitting truth: there is actually aluminum in most deodorants. Alzheimer's and Breast Cancer have both been linked to aluminum compounds found in standard antiperspirants and deodorants, and some might even contain infertility-causing toxic chemicals. Besides just the lack of toxins and aluminum that can cause harmful reactions in your body, Coconut Oil Deodorant doesn't block pores, so good bacteria keeps working — meaning less odor even when you're not wearing any deodorant.
It's better for your skin.
Your coconut oil moisturizer or coconut facial spray can tell you that coconut oil has amazing benefits for your skin. It is antibacterial, anti-fungal, and incredibly moisturizing. It also contains vitamin E, which helps improve skin health and antioxidants which helps prevent premature aging and wrinkling. This is why people use it on their face to prevent acne, and moisturize even the driest of skin. In fact, Kopari also uses its signature coconut oil formula in many other good-for-your-skin products like cult-favorite Coconut Body Glow, Face Cream, Cleansing Oil, and Rose Toner.
Sure, the skin on your arm pit is not as important as the skin on your face (when's the last time you heard of someone doing an armpit mask?), but whatever you put on the skin anywhere on your body should be regarded with the same care as what you put on your face, since the ingredients sink into your body through your pores. Having coconut oil in your deodorant not only provides all these benefits to your skin, but coconut oil also prevents razor bumps and irritation — just imagine closely shaved, irritation-free armpits!
It really works to prevent body odor.
Even though Kopari deodorant is completely clean and natural, it does not sacrifice performance in order to get there. It is completely effective, can withstand even your most sweatiest workout sessions or most nervous nervous sweats. The coconut oil works to kill bacteria growth — aka what happens when sweat interacts with your body and causes body odor. Therefore, it's getting rid of the problem of body odor in a totally natural way, instead of just masking the scent like non-natural deodorants. No need to sweat it anymore (sorry, I couldn't resist a good pun), you'll never have to rethink your deodorant, again.
SHOP THE STORY

This post was in partnership with Kopari, but all of the opinions within are those of The Everygirl editorial board.