Around this time last year, everything changed in ways that we could never imagine. Whispers of a deadly virus ravaging its way across Asia and Europe started during the early months of 2020. Americans watched with bated breath to see if and when the virus would reach us. But surely, we thought, it wouldn't be that bad. Then came the first confirmed case in Washington state, and everything seemed to tailspin from there.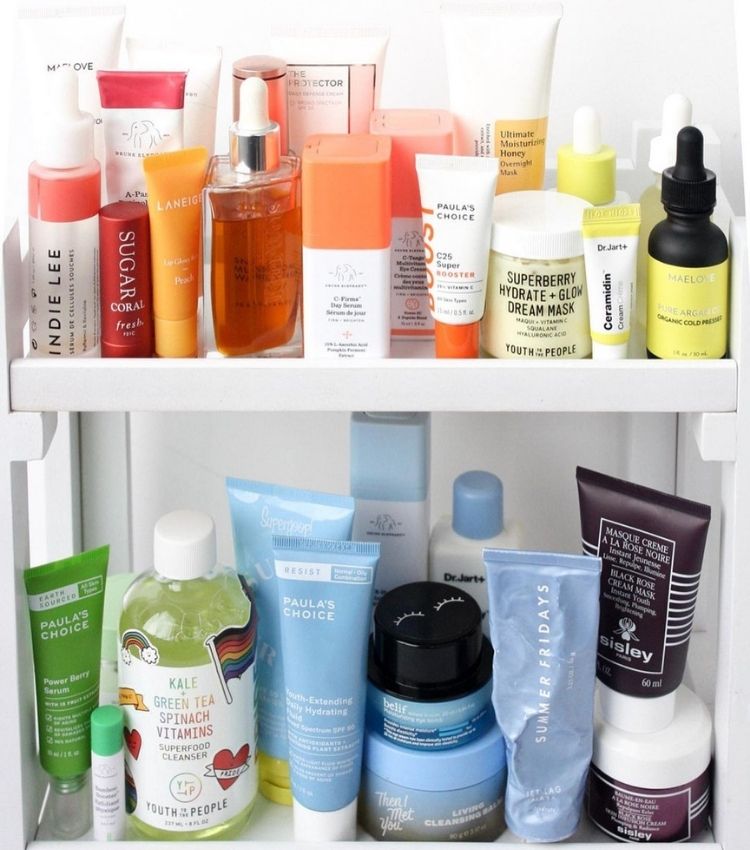 the wrong order can reduce effectiveness
We're in a what?!
On March 11, 2020, the World Health Organization declared COVID-19 a pandemic. Two days later, former President Trump declared a national state of emergency in response to rising case numbers and the first few COVID-19 deaths in the U.S. From that point on, to quote Drake, nothing was the same.
In the weeks to follow, 45 states mandated or advised "stay-at-home" orders for all of their citizens. Most of the restrictions were intended to last for two weeks so researchers and health professionals could get a grasp on the virus, which was, literally, growing overnight. Just about every "nonessential" business was ordered to close, and rural communities and bustling cities alike were basically ghost towns as everyone stayed inside to wait out the two-week hiatus.
Two weeks became three. Then four. Then, it became clear that our "temporary" life indoors had turned into our new normal. Those first couple of months were arguably the worst of the pandemic. People waited in socially-distanced droves outside of grocery stores for toilet paper, disinfectants, food, and other basic necessities. Schools and offices closed across the country, transitioning students and employees to remote work. Hospitals exceeded their patient capacities, and health care professionals faced extreme hours and conditions to keep all of us safe. Drastic changes happened fairly quickly, leaving us with far more questions than answers.
Adapt and adjust
Despite living in a near-constant state of uncertainty, we discovered new ways of experiencing joy and creativity. Social media has kept us all thoroughly entertained, and virtual interactions are a reasonable facsimile to seeing friends and family members in person. Almost as soon as the pandemic started, TikTok lit up like wildfire as millennials and Gen Z'ers turned to the platform to take on the latest dance challenges.
Instagram didn't fall short on crazes, either. In August 2020, the Facebook-owned platform introduced its TikTok competitor, Reels. It also cornered the social media market by streaming interviews with prominent figures and featuring artist performances via Instagram Live. Verzuz battles were almost a nightly occurrence after producers Swizz Beatz and Timbaland hit Instagram Live to play some of their best career hits, setting the *virtual* stage for superstars like T-Pain and Lil' Jon, Nelly and Ludacris, and Brandy and Monica to pull out their latest and greatest. Virtual sets from DJ D-Nice and other well-known mixers also made home feel like a night out—something most of us haven't experienced in a while.
Then, of course, there's Zoom. With companies and schools shutting their doors, nearly every meeting, instructional lesson, and interview has been hosted on the online conferencing platform. Beyond meetings, Zoom also became the medium of celebrations. From birthdays to baby showers, life's moments have been commemorated by people smiling and cheering from their Brady Bunch-like squares.
If we had any initial idea that the world would shut down for a year, investing in Zoom would have been an extremely smart decision. The telecommunications company was the fastest growing brand of 2020. Zoom's fiscal year ended in January 2021, and they experienced a 325 percent increase in yearly revenue, netting $671 million (compared to $22 million in January 2020).
The thick of things
As we somewhat adjusted to daily life in a pandemic, a number of societal issues grew in prevalence, specifically those plaguing minorities and people who are under-resourced. The Centers for Disease Control and Prevention (CDC) noted stark differences in access to health care and underlying health conditions among the Black community, contributing to higher COVID-19 transmission and mortality rates for Black people. American Indians, in particular, have been the most affected, with their cases, hospitalization, and death rates at 1.9, 3.7, and 2.4 times that of white Americans, respectively.
People facing financial challenges have been disproportionately impacted as job opportunities disappear. The peak unemployment rate reached 14.4 percent in April 2020 with more than 20 million Americans drawing unemployment benefits. To put it in perspective, the peak unemployment rate during the Great Recession (2007-2010) was 10.6 percent. Gig contractors, small businesses, and dining and hospitality workers were some of the hardest hit since travel and tourism have been almost nonexistent. Families already struggling to make ends meet were stretched even further, becoming responsible for bills, meals, new technology needs, and day-to-day living on slashed incomes.
The mental health crisis has also intensified since the onset of the pandemic. On average, Black Americans reported more symptoms of anxiety and depressive disorder than white, Hispanic, and Asian Americans. More disturbingly, death by overdose has been higher among Black Americans as substance abuse increases while access to rehabilitation and treatment remains unequal.
None of these issues – health inequity, income gaps, and lack of mental health support – are novel to COVID-19. These are existing, systemic disparities that are perpetuated by racism, and the pandemic only made them worse. As the U.S. slowly begins to rise from the ashes, so to speak, we need to focus on restoration and reject the formerly accepted practices that keep people struggling and dying unnecessarily.
The road ahead
The past year will undoubtedly go down as one of the most critical times in world history. None of us could have ever expected to live through a pandemic that literally stopped the world. And 526,213 Americans could have never expected to lose their lives to a deadly, highly contagious virus. This experience, though, will leave us better than it found us.
The last few weeks have been the most promising since the pandemic began. Three vaccines—Moderna, Pfizer, and Johnson & Johnson—have been released for public use, the number of cases is generally in decline, and states are beginning to relax their COVID-19 restrictions.
We've seen the destruction and waded through the carnage, but we've also been changed. We've loved harder, supported each other, educated ourselves, and made deeper connections. We've looked inward, not in judgment or criticism, but with the genuine desire to improve ourselves so that we can improve the world around us. We've marched and protested, refusing to stand idly by in the face of injustice. We've become more daring and inquisitive. We've learned to slow down and enjoy life's simplicities. We no longer take things or people for granted. We've assumed a posture of gratitude and understanding, shedding generational layers of entitlement and arrogance.
As we reflect on the losses of the past year, we have to also appreciate the gains. It's rare to receive a true opportunity to reset, and that's what our world needed. None of this is to diminish the fact that, for many, the pandemic caused irreparable harm. Instead, this is a moment to honor the lessons we've learned—to charge ourselves and each other to use this experience as a catalyst for greater.