De-stressing is certainly in order after the holidays—and so is a little, extra warmth and tender loving care. While we'd all love a day at the spa, treatments can get a bit expensive, especially when we're trying to be smart with our budgets at the beginning of the year. So we recommend unwinding with a toasty and luxurious bath at home to feel refreshed and calmly reflect on your new year's aspirations.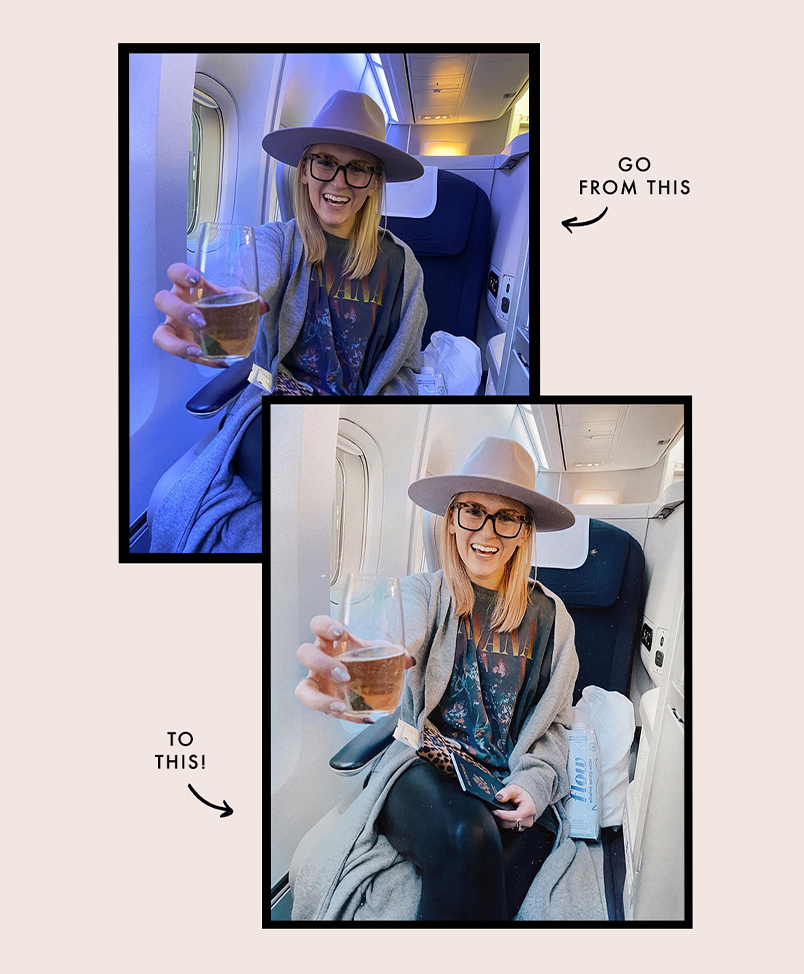 Want to style, shoot, and edit your photos perfectly every time?
We're sharing our secrets to photo editing in our all-new online course, Mastering Photo Editing On Your Phone. Enrollment closes on Thursday, so grab your spot now!
With that said, we thought it helpful to design a go-to shopping list for crafting a delicious at-home bathing experience complete with our favorite body cleansers, salts, soaks, moisturizers and the little extras that turn routine cleansing into a nighttime treat. The holidays are over—this shopping list is solely for you…enjoy!
For Cleansing and Foaming
White Moss Bath Foam & Shower Gel by Acca Kappa
This insanely yummy bath foam cleanses, moisturizes and soothes delicate skin while enveloping you in a soft scent of natural olive leaf extracts. Available at Amazon.
Milk Triple Milled Shea Butter Soap by K. Hall 
Rich like milk blended with vanilla, coconut and cream, this pure vegetable soap is a Godsend in winter. This 8oz bar is enhanced with shea butter and olive oil to both moisturize and protect your skin. Rich and creamy, this triple milled soap will last all winter long. Available at Amazon and Drugstore.com.
For Brushing
Body Brush by Aroma Therapy Associates 
Made with natural cactus sisal bristles, use this to leave your skin looking bright, fresh and even. Use before bathing to dry: brush gently all the way up the body towards the heart to stimulate circulation or take inside the bath for an invigorating massage and cleanse. Beauty bonus: Promotes healthy skin circulation and removal of dead skin cells. Available at Aroma Therapy Associates.
For Lighting
Gilded Amberleaf Demi Mercury by Illume
Try this radiant mercury jar that shimmers like the starry winter night. This rich golden amber fragrance leaves your bathroom smelling cozy and inviting. Rich cedar wood and golden amber are infused with mandarin, vanilla and tobacco to enrich your nighttime bath with a warm, irresistible aroma. Available at Illume.
For Soaking and Scrubbing
This muscle soak is scented with pure sweet birch essential oil, known to naturally soothe sore muscles by stimulating sweat glands—allowing the body to release harmful toxins. Its wintergreen scent is perfect for the chilly months ahead and for opening up sinuses and relieving foot, neck, and muscle aches. We also love Pacha's social initiatives to create better standards of hygiene in developing nations. Sold at Whole Foods and Pacha.com.
We like to call this Pink Gold. Colored naturally with Hawaiian red salt and scented only with true geranium and rosewood essential oils, this bath soak truly leaves you feeling energized. Also works great as a full body scrub, too. Sold at Whole Foods and Pacha.com.
For DIY Crafting
Feeling a bit worn out from the holidays? This DIY milk soak by Indie Lee will help you detox from the dancing and drinking. (As seen on Byrdie.)
For Moisturizing
Drink Up™ Intensive Overnight Mask by Origins
We can't get enough of this luxurious nighttime mask designed to quench our skin's thirst. This intensive moisture replacement mask complete with avocado and apricot kernel oil deeply and instantly quenches dry skin, with Japanese seaweed forming a barrier to prevent future dehydration and signs of premature aging. Beauty Bonuses: It's free of parabens, sulfates and phthalates, removes dry elbow patches and aids in shaving. Available at Sephora.
This rich, non-greasy, hydrating body moisturizer is a favorite of ours—and many a beauty guru. Enriched with the finest skin-nurturing ingredients, this seductively rich cream leaves skin soft, smooth and beautifully moisturized. Works wonderfully as a hand lotion as well. Available at Kiehls.
For Playing
Radio Tunes Café de Paris / Spotify Spa Hotel / Jazz Radio Paris Café / Listube Relaxing Spa Music / 8Tracks Le Petit Café de Paris
For Snuggling
LC Ruffle Knit Throw by Lauren Conrad
We adore this yummy knit for lounging and even throwing over our shoulders while on our computers. This toasty throw was designed for snuggling with after a nice bath. We love the warmth and style delivered by its cozy and luxurious ruffles. We also love layering this over bedding for added warmth and fashion appeal; file under "obsessed." Available at Kohls.
Image credits
Featured Image / Top Image / For DIY Crafting / For Playing / For Snuggling