Here at The Everygirl, our favorite mood is looking chic AND feeling comfortable. While the combination of the cold weather and our busy schedules might've made this harder to accomplish, it hasn't stopped us from finding some of our must-have products. No worries if you haven't had time to shop around yet, here are our Editors' 5 winter essentials that you won't want to miss.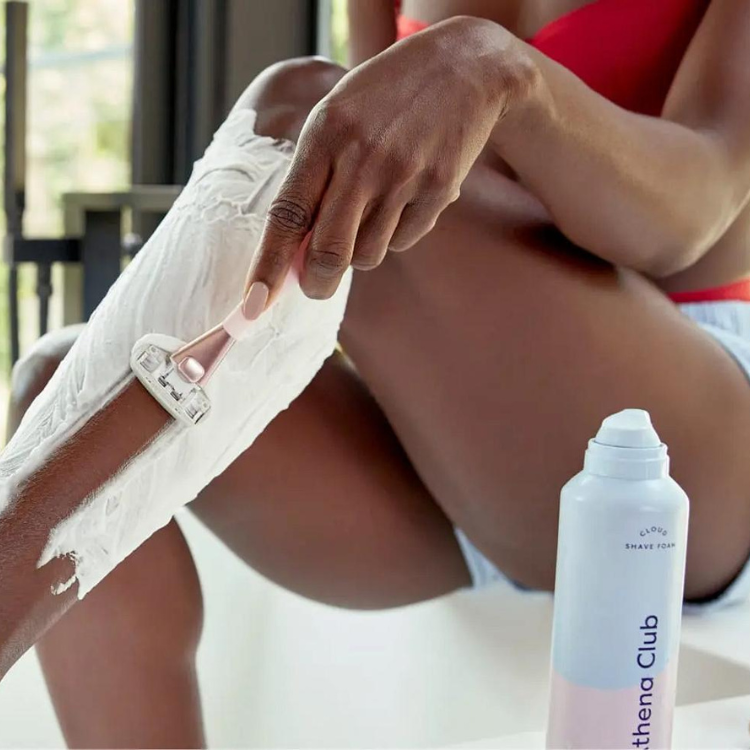 "This razor gave me the silkiest, smoothest shave I've ever had! I never get any cuts or scrapes, even on those hard-to-shave places."
How we're treating ourselves to life's luxuries…
In a world where shopping for bras is just as stressful as shopping for jeans (we're trying to breathe here), bralettes have become a popular choice for us. Amongst all the bras we've ever worn, our all time favorite is this Vanity Fair bralette.
Soft and supportive, this bralette is not only flattering, but comes in 6 different colors (you're welcome). While we especially love the classic white color, all of them can be worn as neutrals and have pretty lace detail. Luxurious and feminine, this bralette is one we can't get enough of—year-round.
Source: The Fashion Cuisine
How we're staying cozy…
Everyone has a collection of simple sweaters that could never betray them – and this warm pullover might just be the one you're about to love the most. Whether you're falling asleep in it at home or relaxing in it at work, this sweater is versatile with bloused sleeves that add the perfect touch.
Source: Something Navy
How we're being classy – in an affordable way…
You can only be as classy as your shoes and these mules are everything we could've asked for and even more affordable. If it's not the faux fur lining that caught our attention, it's definitely the gold bar accent in front that sold us. With an easy open back, these stylish and comfy mules are the transitional shoes you've been looking for.
Source: A Beautiful Mess
How we're taking care of our skin…
If you're anything like us, you know there's nothing better than finding affordable skincare products – and this Saturday Skin Cleanser doesn't disappoint. We've been long time fans of the brand's moisturizer, but this face wash is quickly becoming our cold weather savior.
Formulated with apple and peach extracts, it takes away impurities without hurting your skin. And the best part? It comes with free shipping.
Source: Mark and Graham
How we're getting organized…
With interior pockets and a zipper to ensure nothing falls out, this clutch is as practical as it is cute – all the while holding your cards, power cords, cell phone, etc. For the tech-savy woman (or anyone who has too many things to put in her purse and too little room to actually fit any of it in there), this is the type of accessory you need to invest in. Carry it as a clutch or use it as a purse organizer, which ensures if you ever swap bags, you won't leave anything behind.
This post was in partnership with Vanity Fair lingerie, but all of the opinions within are those of The Everygirl editorial board.