Leaps of faith seem to be a recurring theme among the Everygirls we feature and today's profile is no exception. Dabney Lee Woglom, of Dabney Lee Inc., may have started out with a background in early education but soon learned she couldn't ignore her love for "all things paper." This passion gave Dabney the foundation needed to start her stationery company (and grow it the old-fashioned way: word of mouth!) and eventually accomplish her ultimate dream of opening a store. Dabney is proof positive that living your passion leads to living your dream.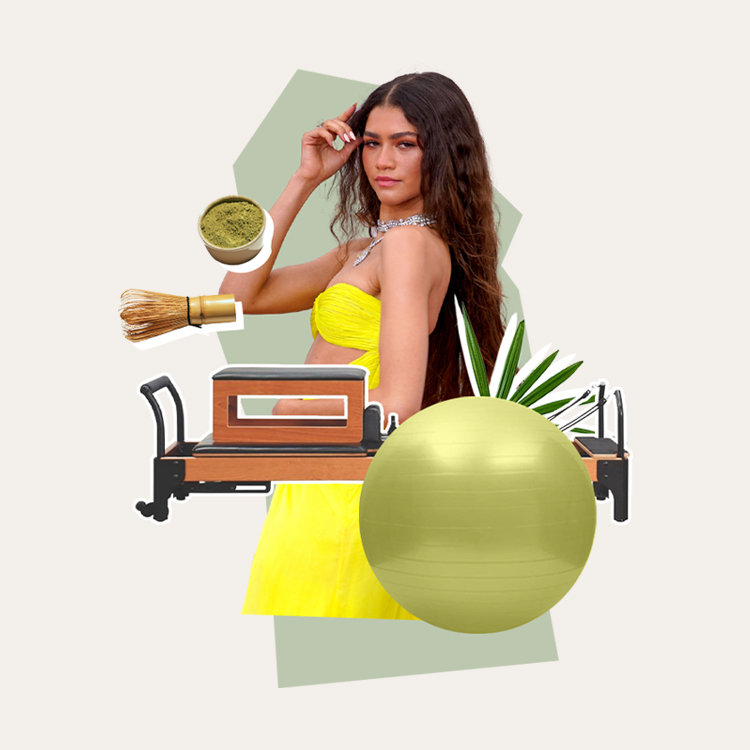 she's (kinda) just like us!
As if having her own product line and operating a store don't keep her busy enough, Dabney is also the mother to triplet girls. "It's all about balance and setting goals," Dabney says of juggling it all. Read on to learn about the inner workings of developing her product line and successfully running her own brick-and-mortar store.
Full Name: Dabney Lee Woglom
Age: 38, going on 29!
Current Title/Company: Owner, Dabney Lee Inc.
Educational Background: Early Education
Year you started your business: 2004
What was your first job out of college and how did you land it?
I was a nanny in college and after college. I loved the freedom it gave me to be creative, plus I got to play all day long!
When did you first become interested in paper and design? Did you always see yourself working in the creative industry? If not, what were your original plans?
I have always loved all things paper. I would walk the stationery aisles for hours upon hours collecting notepads, pencils, paper clips, anything to do with stationery. I just loved it all.
What were you doing before you launched your first company, Dabney Lee? What prompted you to take that leap and start your own business?
I was working at a great post-production house in Atlanta. One of our clients saw me doodling one day and asked me if I would like to draw some images for a line of stationery. When she showed me the printed products I immediately knew this was what I was meant to do!
After you realized this is what you wanted to do, what steps did you take and how long was it until this became your full-time job? What was the transition like from working at the post-production house to starting your own business?
My fiance moved to New York and I was scheduled to move there in June 2004 right before our wedding. I said to him, "I want to try out this stationery thing and see how it goes". He was so supportive and I was able to work full time from home on my line so that I could launch at the National Stationery Show the following May.
When I became my own boss I noticed that I never stopped working, ever! I could hear my email ping in the middle of the night and I would run to the computer to answer the emails. I could hear a fax come in from the other end of the apartment. I eventually had to move my business out of the apartment so I could walk away at the end of the day.
In the beginning, you marketed your stationery through trade shows. Were these local events? How did you get involved in the different shows? What is involved in having a trade show presence? Do you still use this as a marketing tool?
I started out doing small holiday shows at local schools selling some boxed designs. Once people started emailing asking for more, I knew I had to expand my business. I moved to New York City in 2004 and decided to make a goal of doing the National Stationery Show in 2005. I designed every day and night up until a week before my first Stationery Show. I would print out samples and show them to friends and family to get feedback so that I knew I was offering a line that not only I loved, but that others loved as well. I would create order forms and fill them out to make sure it all made sense for taking orders at the show. I tied business cards on over 300 lollipops to hand out at the show. I set up a mock booth in my apartment to make sure I liked how I laid it all out. I called on my best friend to help me at the show. She flew in from California and helped me at the show and the following three years to follow.
Aside from trade shows, how did you get the word out about Dabney Lee in the early days?
In the early days I would advertise in trade magazines. But, mostly I grew by word of mouth.
When did you really feel your business start to take off? Was there one moment in particular that you can remember?
In 2006, I launched a completely custom line of stationery where you could choose your patterns, your typestyle, your images, yours color, everything. I must have sold over 100 albums at the show and I remember sitting in my living room with my hubby and best friend saying, "how on earth am I going to fill all of these orders?". Somehow I figured it out and it's still one of our most popular lines to date.
In 2012, you opened your first retail store in the charming neighborhood of Dumbo in Brooklyn. Did you always plan to open a retail store? How did you decide that this was the right time to open? What was the process of opening a new store like?
I had always dreamed of owning a cute paper store, I just never thought it would become a reality. I was asked to do a pop up market in the city over that summer and when it didn't work out, I was so bummed. My hubby looked at me and said, "Why don't you open a store in Dumbo?"… so we did! When we decided to go ahead and open the shop, the first thing I did was call a friend of mine who had a shop in Dumbo (Dewey's Candy). She gave me her contractor's name and all the contacts I could possibly need- she was truly a lifesaver. We met with architects, pinned so many pictures of spaces that I loved, and made my dream list of vendors I just HAD to carry. Every shop I walked into I would pay attention to the details, like who had a fabulous cash wrap, who had killer floors, etc. A millions trips to IKEA later, I think I came up with my perfect shop.
All of the stationery and home accessories offered in Dabney Lee are produced and designed by you and your team. Tell us about the process of developing a new item–who is involved, how long it takes, general steps.
We carry mostly DL products, but have brought in other designers who we have known through the industry and have admired for years. For the DL products, we are always trying to figure out what we would want to have in our own homes and lives and we create it! Sometimes a new product can happen in a week, and sometimes it takes a few months. I am pretty impatient, so when I want to develop something I generally want it done the next day!
In addition to what's offered on your website and in your retail store, you also offer custom designed products. Does this make up a significant part of your business? How would you say your workload is divided between your standard offerings and your custom client work? How do you juggle both?
Our custom line is what we are known for. Our clients love that they can design their pieces and really make it their own. Custom is probably 80% of our business and what keeps us fresh and relevant.
What is a typical day like at the Dabney Lee offices?
Every morning starts with iced coffee, then catching up with the girls. The shop opens at 10 AM, so I try to answer most of my emails before then so I can help clients when they walk in. In a typical day I work on designs, product development, business stuff (the boring part), all while listening to great tunes and catching up on celebrity gossip.
You and your husband have precious triplets Poppy Jane, Bennett Stewart, and Elise Clementine. How has having children affected your business? Any advice for new moms who are also business owners?
Oh man, having kids and running a business really shows you how much you can actually get done in a day. I always thought that I worked efficiently, but after the kids I think I must have been slacking off. P, B, and E love coming to "mommy's shop" to see me, draw, and eat candy! It's all about balance and setting goals. Having supportive family and friends helps a ton too!
Best moment of your career so far?
Definitely opening our shop!
What advice would you give to your 23-year-old self?
Be patient and don't sweat the little stuff.