Dubbed "The Black Carrie Bradshaw," Demetria Lucas is a blogger, journalist, and life coach who's work is published in various media outlets including People, Essence Magazine, and The New York Times. She's a star on Bravo's "Blood Sweat & Heels" and, just for good measure, is currently finishing her second book. Needless to say, Demetria is a woman who at the age of 34 already has plenty of accolades and accomplishments under her belt.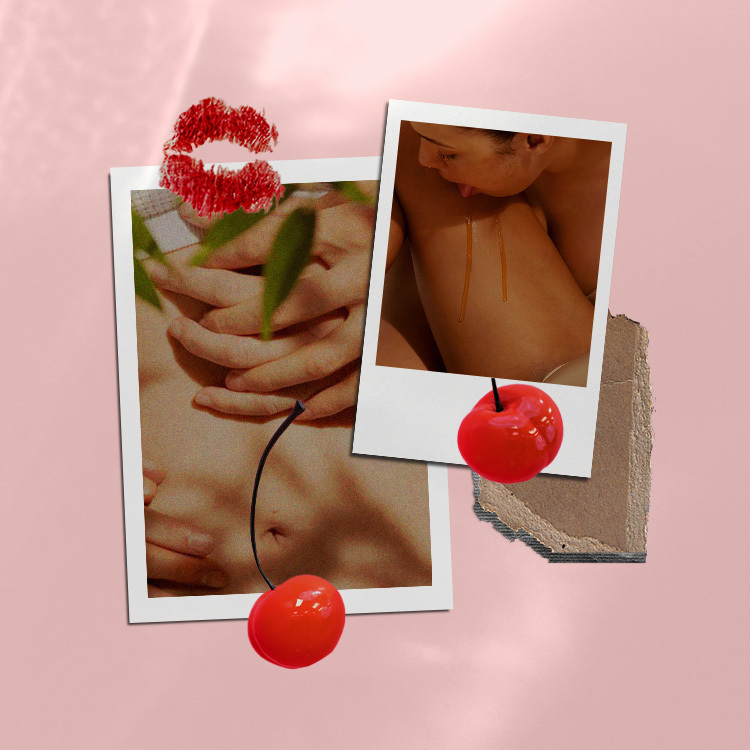 spoiler alert: it's not too good to be true
As we all know, developing a resume like this takes time, dedication, and the willingness to ask for help when necessary. As Demetria puts it, "I don't believe in struggling and making unnecessary, avoidable mistakes just to say I did it the hard way. I ask for help upfront and in a hurry. Someone always has an answer I don't." It's this no-nonsense outlook, along with incredible passion and plenty of hard work that has helped Demetria get to where she is today.
If you're a writer yourself, if you're recently out of college and struggling to figure out what comes next, or if you just want to be inspired, read on to learn more about Demetria's impressive career path and her advice for Everygirls ready to live out loud.
Full name: Demetria L. Lucas
Location: Brooklyn, NY
Age: 34
Current title/company: Journalist, Author, Life Coach, and blogger at abelleinbrooklyn.com
Educational background: BA, English, University of Maryland College Park; MA, Journalism, New York University; Life coach, IPEC
What was your first job out of college and how did you land that position?
I worked as a stringer for People Magazine in Washington, DC. Loosely, that means that you go to a lot of cool events, and report back with detailed write-ups of what happened and who you interviewed. I still consider it one of my best jobs.
I'd graduated from NYU with a Master's degree and couldn't find a job, so I moved back home to the Washington, DC suburbs. I reached out to professionals who had my "dream job" for informational interviews to see how they got to where they are, and more importantly, if they knew anyone who was hiring. I was being passed around the editors' circuit and someone suggested I meet with the then DC Bureau Chief of People Magazine. I went in expecting to just hear her "How I Made It" story, but she offered me a job instead.
Take us on a brief synopsis of your (extensive and impressive) career path.
I went to grad school for journalism because I wanted to be a magazine editor. I had difficulty landing a job at a publication that had an entry level salary I could live on. Frankly, I got paid more as a freelancer, so I became a freelance journalist and picked up a 9 to 5 in book publishing, initially for stability. I began editing romance novels, first for BET's Arabesque line, and later at Harlequin. I loved it!
While I was at Harlequin, I launched my blog on MySpace. At a networking event, I pitched my blog idea—loosely, "the hilarious misadventures of a single woman dating in New York"— to the then-Editor-in-Chief of HoneyMag.com. She agreed to run it on her site and it was immediately successful. After "A Belle in Brooklyn" was up for a few months, an editor from Essence Magazine suggested I submit my resume for an open position for the role of "Relationship Editor."
At Essence, I landed a monthly column in the magazine about dating and relationships. It was pretty popular. I was also still blogging and my site was doing really well. I knew from my book editing days that a wide-platform was a bonus in publishing, so I pitched a book idea based on my blog to Atria/Simon & Schuster. My first book, "A Belle in Brooklyn: The Go to Girl for Advice on Living Your Best Single Life," was published in 2011.
Since I write primarily about dating and relationships, people began asking me a lot of questions about those topics. I trained to become a life coach so I could help people more effectively and launched my coaching business, Coached By Belle. The demands of coaching, blogging, promoting the book and working a full-time job were overwhelming. I quit my job four months after my book was released and went into business for myself as a freelance journalist (again), full-time blogger, and life coach.
I'm currently putting the finishing touches on my second book, "Don't Waste Your Pretty: The Go-to Guide for Making Smarter Decisions in Life & Love."
Your blog, A Belle in Brooklyn, was awarded Best Personal Blog at the 2010 Black Weblog Awards. What encouraged you to first start blogging? How has your blog impacted your career? What has been the most rewarding blogging experience?
I began blogging because there wasn't a woman of color in media I felt reflected me and my circle of friends. We are Black and smart, and middle-class, and fun and silly, and optimistic, and there are a lot of us, but in media we're not shown often. Too often what you see in media is stereotypes of what people think Black women are. That was something I complained about a lot, and finally one of my friends just said, "You're in media. Why don't you do something about it?" So I did; I put my first blog post up on MySpace the next day.
There are a lot of women who, like me, felt they weren't represented in the world, and I gave their lives a voice. Nothing tops that.
My blog has been the cornerstone of my career. It helped me land my dream job as an editor and columnist at Essence magazine, which was a dream come true. It's also the basis for my first book, I'm currently working on a scripted TV series based on my book, and I was plucked to appear on Bravo TV's "Blood Sweat & Heels" because my blog garnered me the inescapable moniker "The Black Carrie Bradshaw."
The most rewarding experience is when women thank me for sharing our stories. I say "our" because there are a lot of women who, like me, felt they weren't represented in the world, and I gave their lives a voice. Nothing tops that.
You received an accredited life coach certification and now help clients build healthy relationships and solve dating dilemmas through your boutique life-coaching service, Coached by Belle. What inspired you to become a life coach? Take us through the process of building your business and finding clients. What tips can you offer to Everygirls who want to start a businesses?
In 2010 when I was revving up to promote my book, I set up a Formspring.me page where people could ask me questions about the book or my life or anything at all. I thought it would function as sort of an informal book club to discuss the stories in A Belle in Brooklyn. Turns out, all the questions were about their own dating and relationships. I wanted to be effective in helping people solve their dilemmas, so I went to life coach school (IPEC) to learn how to do it the right way.
I told my readers I was training to be coach, and when I was finished with the program, I had clients lined up and waiting. Four years later, I'm still answering dating and relationship questions— now on ask.fm/abelleinbk— for free every day. I've answered over 35,000 questions. Most of my clients come from that forum, or word-of-mouth.
My advice to women looking to start their own businesses: fill a void. What do you want that you can't find? Whatever it is, do that!
As a freelance writer for The New York Times, People, and former editor and columnist at Essence magazine, do you have any advice on developing a signature editorial voice?
Be yourself. So often, especially as new writers, we start out trying to imitate the people we read and whose work we adore. You are a poor imitation of someone else. You are an amazing original. Also, say what everyone is thinking, but no one is saying, even if that isn't PC.
You've worked for well-known magazines and websites like XO Jane and The Grio. You're also a media personality, having appeared on The Today Show and The Anderson Cooper Show. Not to mention been a guest speaker at Harvard and Princeton! How were you able to create those work relationships?
Two reasons: I consistently pitched great story ideas to websites and they pull big numbers. That's how I became a regular contributor. Many of my stories went viral, or were at least widely read, and producers from various shows invited me on to share my POV. That, and I hired the best publicist I could afford to make sure those great stories got in front of the right producers.
The college speaking circuit came about in an interesting way. Many of my readers are college students. They are smart, ambitious young women who lead organizations at their schools. They invite me to come speak. Other than my two alma- maters, I've never pitched to speak at a college. I love speaking to students though, so maybe I should. Hmmm.
You currently star on Bravo's "Blood, Sweat, & Heels." How did this opportunity come about? Tell us about your role and what it's like working in reality television.
Bravo was looking to do a reality show similar to "Sex and the City", but the missing Black women that SATC left out. So I'm told, the producers were looking for a "Carrie Bradshaw" type and literally googled "Black Carrie Bradshaw." That just so happened to be the title of a Washington Post feature story that was done on me in 2010. So, voila!
I'm one of the "voices of reason" on the show. It was an, um, interesting experience, sometimes quite fun. Maybe I'll write a book about it someday. The behind the scenes antics are better than anything aired.
What words of wisdom do you have for other young women interested in pursuing journalism or becoming a life coach?
Journalism: Skip print, go online. That and to become a great writer, you have to be a great reader and write daily.
Life coaching? There are a lot of people who call themselves "life coach" who have never been trained in the profession. Helping people manage their lives is a responsibility that shouldn't be taken lightly.
What obstacles have you faced during your career, and how were you able to overcome them?
Learning something new is always a challenge. From getting started as a blogger, becoming an editor, learning to speak in front of large audiences, to writing a book proposal, and becoming an entrepreneur, there's always a steep learning curve involved. I got through all of that by asking for help from someone who had already done what I was trying to do. I don't believe in struggling and making unnecessary, avoidable mistakes just to say I did it the hard way. I ask for help upfront and in a hurry. Someone always has an answer I don't.
Be yourself. So often, especially as new writers, we start out trying to imitate the people we read and whose work we adore. You are a poor imitation of someone else. You are an amazing original.
Describe a typical day in the life of Demetria "Belle" Lucas.
The beauty of my life is there is no typical day. Some days, it's heading to a coffee shop to write all day, then heading home to write some more. Other days, I'm heading to the airport to fly off to a speaking engagement, or I head the city to lend my "expert commentary" to HLN or another news show. On the best days, I work at my favorite coffee house all day and then hang out with my fiancé and/or friends at the beach when they get off work.
As an author, editor, blogger, life-coach, and reality television star, how do you achieve a work/life balance?
The advice I give when clients ask is to remember that everything isn't a four-alarm fire. Everything doesn't need all of your attention all the time. Prioritize. What I actually do though? I work around the clock when nothing in my personal life is pressing so I'm ahead of the game when something comes up. I also say "no" a lot.
Best moment of your career so far?
Becoming my own boss.
What advice would you give to your 23-year-old self?
Keep going. I know you don't think you'll get there, but you will if you don't give up. Oh, and enjoy the ride.
Demetria Lucas is The Everygirl…
If you could have lunch with any woman, who would it be and what would you order?
Dead or alive? Nina Simone. She had impeccable taste. I'll have what she's having.
Item you can't leave home without?
My iPhone (and the charger. My phone is always dead).
Favorite vacation spot?
Johannesburg, South Africa
Perfect date?
Me, my fiancé, and the steps of the Brooklyn Museum with a bottle of white wine. When my now fiancé and I met, we were both pretty broke. We'd go sit on the steps and talk for hours. It's how—and where— we fell in love.
Life Motto?
Life is not a dress rehearsal.