It's official: Denver is a millennial metropolis. Take a look in any direction downtown and you'll find no shortage of breweries, bicycles, and booming tech companies. Denverites love to abbreviate neighborhood names too — most of the recommendations here are located in LoDo (Lower Downtown), LoHi (Lower Highlands), and RiNo (River North Arts District), which are walking distance from one another.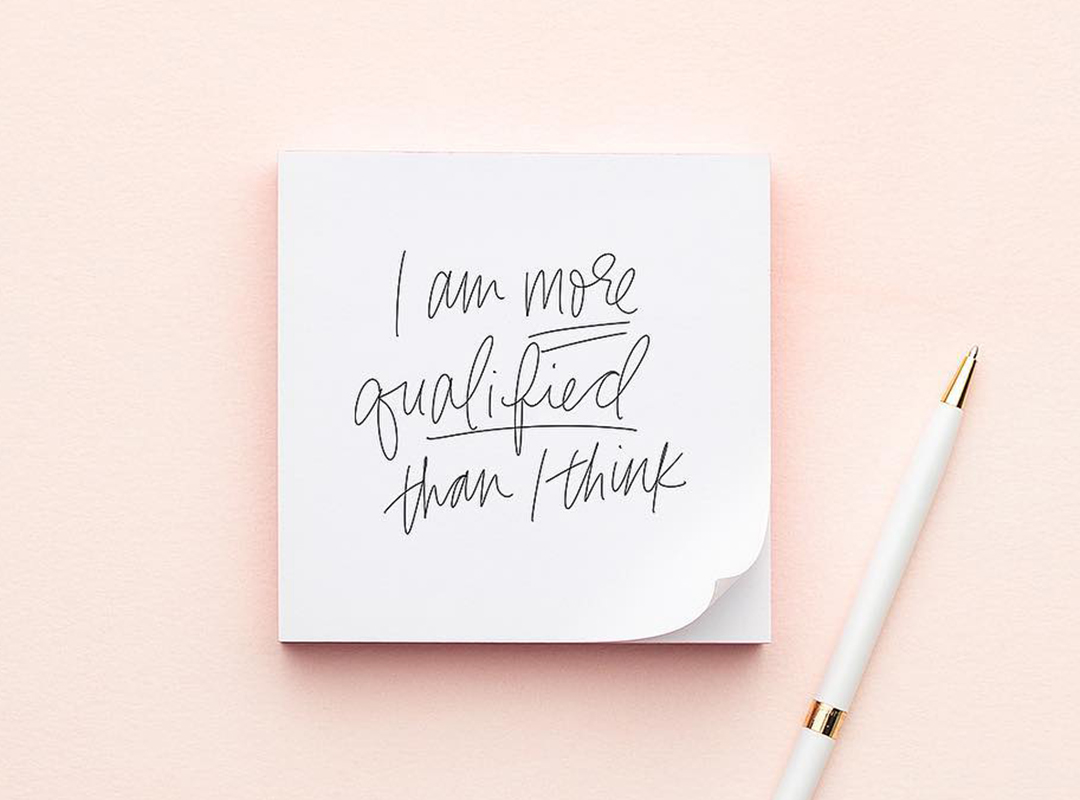 Ready to land your dream job this year? We can help.
Our Landing Your Dream Job online course is currently open for enrollment—now until Tuesday, January 19! Claim your 100-page workbook, resume + cover letter templates, guided worksheets, advice, and invitation to our private Facebook group.
Ready to get started? Right this way >
Denver has evolved, but makes sure to stay true to its roots. Along with an array of modern street murals, there are plenty of nods to the city's mining town heritage, including many historical structures that have been restored and reconceptualized. One visit here and it's easy to see why Denver is one of the fastest growing places in the United States… there's a lot to love about the Mile High City.
Where to Stay…
Elevate your experience at this super swanky and hip boutique hotel in the RiNo neighborhood. The hotel's design was inspired by Madame Rambouillet, a 17th-century French society hostess and classic literature enthusiast. Its plush velvet seating, glitzy chandeliers, and hints of art deco design will definitely make you want to cozy up with a craft cocktail and a good read.
If you want a weekend away that includes some kitsch, look no further than The Curtis. Located in the heart of downtown just one block away from the Colorado Convention Center, The Curtis is made up of 13 floors, each with their own unique theme. Stay on the Superhero floor, the Chick Flick floor, or if you love scary movies, request a room on the 13th floor… if you dare! Standard rooms and the hotel's Corner Office Restaurant and Martini Bar offer a retro-chic atmosphere that will make your smile during your stay.
Sure, you're visiting Denver because there's so much to see and do, but once you check into The Source you may not want to leave! The Source is both a hotel and market hall, with 100 modern, minimalist rooms above 25 independent food and retail vendors on the ground floor. The rooftop is also a can't-miss experience, featuring a cold and hot plunge pool, full-service restaurant and beer garden, and beautiful Rocky Mountain views.
Hilton Garden Inn Union Station
Brand new and budget-friendly? Yes, please! One of the newest hotels in Downtown Denver is just a few blocks from both Union Station and Coors Field, making it an excellent option if you plan to explore the city on foot. It's also right next door to one of the city's first fire stations, which was recently refurbished into an upscale restaurant. No need to travel far to experience a piece of history and get a great meal.
Where to Eat…
Whole Sol ($$)
Start your day off right with a superfood-packed smoothie bowl. There's really something for everyone at Whole Sol thanks to their organic, dairy-free, and gluten-free menu. Locals clearly love it, as it has been racking up accolades including Reader's Choice awards for Best New Restaurant, Best Brunch Restaurant, and Best Vegan/Vegetarian Restaurant this year. Standouts include the Mango Pina Colada bowl with a blue spirulina coconut base and White Truffle Avocado Toast.
Snooze ($$)
There's a reason this breakfast spot is so darn popular. The first Snooze opened in 2006 near Coors Field and has expanded to over 20 locations in Colorado, California, Arizona, and Texas — and more are on the way. Snooze is notorious for offering decadent morning meals like breakfast pot pie and an over-the-top pancake flight, but there are healthy options too. Bonus: champagne, or as its known here, 'Snooze Sparkling,' is on tap. Cheers to that!
Olive & Finch ($$)
This quaint cafe offers breakfast and lunch all day, and a fantastic daily happy hour. The sandwiches and salads are worth noting in particular, as Olive & Finch offers freshly baked bread and makes their sauces from scratch. If you're in the mood for something sweet, you're in luck — the pastry chefs bake cookies, bars, and more mini desserts that will satisfy your craving. How cute are those Colorado cookies?!
Gourmet food halls are all the rage, and Denver Central Market does not disappoint. Coffee, cocktails, and kombucha? They've got it. How about a meat and cheese board, oysters, or octopus? They've got that too! The market is a great pick if you need a quick bite or want to stop and stay a while. If you're having decision fatigue, go for the Bella pizza at Vero Italian: featuring goat cheese, figs, walnuts, ricotta, and balsamic… is your mouth watering yet?
Root Down ($$)
Ask any local where to have dinner, and they'll likely recommend Root Down. It's a beloved institution in the LoHi neighborhood, a short walk from downtown. The dishes are posh but not pretentious, using seasonal, organic, and locally-sourced ingredients. A majority of the menu is vegetarian, and Root Down will happily solve what they call the "Omnivore's Dilemma" and accommodate all dietary needs and intolerances. Root Down's menu is totally bonkers, with personal favorites being the green chickpea hummus salad and the Colombian arepas. Make a reservation, and if you don't have time to visit during your stay, Root Down has a restaurant and to-go options at the Denver International Airport in Concourse C.
Safta ($$)
The people have spoken, and they are obsessed with Safta. This is a fairly new Middle Eastern restaurant garnering rave reviews, with a menu crafted by a James Beard award-winning chef. The selection is delightful and deserves a slow clap for five varieties of hummus. A majority of the menu is small plates, which is perfect if you're with friends who are down to share. Safta is both a sit-down restaurant and offers counter service for quick orders at the Source Hotel.
Where to Drink…
Linger ($$)
Don't worry, this place isn't hard to find — just look for the giant Olinger Mortuaries sign. Seriously. While this space may have an unusual history, there's nothing spooky about Linger. Thanks to its fabulous rooftop bar and compelling drink list, Linger is almost always packed. Most wines offered use organic, biodynamic, or sustainable practices. If you're looking for something you don't see on the drink menu, ask for The Crypt List… ooooh, the intrigue! Plus, it's right next to the 28-foot-tall ice cream can that houses Little Man Ice Cream, another local favorite.
There… ($$)
This unassuming neighborhood bar is anything but ordinary. The decor and the food menu are a bit of a hodgepodge, but that's what makes this place so endearing. The bartenders are friendly and are happy to walk you through the extensive drink menu. Go for a 'bougie classic' cocktail or one of the bar's signature jam drinks, made with your choice of spirit and blueberry, raspberry, or red pepper jelly.
Corridor 44 ($$)
Although Corridor 44 is in the heart of busy Larimer Square, this champagne bar feels like a luxurious lounge on the coast of France. Its modest size and dimly-lit chandeliers make this an inviting, intimate space — perfect for a date night or catching up with girlfriends. The long list of bubbles on the menu includes champagne flights and nearly 20 champagne-based cocktails that are just $4 during happy hour.
The Cruise Room ($$)
One of the most Instagrammable places in Denver, The Cruise Room is also Denver's longest-running bar. Step back in time and enjoy the glamorous, red-lit room that has kept its prestige since opening in 1933. You can find The Cruise Room inside The Oxford Hotel when you're ready to sip a sour, a julep, or a good ol' martini.
Denver Beer Co. ($)
Just one block from the South Platte River lies one of Denver's most loved small-batch breweries. The beers on tap like 'Princess Yum Yum' raspberry kӧlsch and 'Reddie Prinze Jr.' red ale should be a tip off that this is a place to have fun. Denver Beer Co. is housed in a converted garage with indoor and outdoor seating (featuring mist sprayers when the temperature rises), is dog-friendly, and offers plenty of board games to bring back to your table. Check out their event calendar for more info on trivia nights and their summer workout series.
RiNo Neighborhood Breweries ($)
Even if you're not a beer aficionado, you may know that Denver is one of the country's best beer cities. The RiNo neighborhood is one that has totally transformed into a forgotten part of town to a hop-lovers paradise. Here you'll find taprooms from big brewers (Blue Moon, Great Divide) to smaller local favorites (Ratio Beerworks, Our Mutual Friend Brewing). Not into beer? RiNo has two cideries (yep, that's a word) as well.
Where to Explore…
Take a break from the city and wander 24 acres of flowers, greenery, and more. Horticulture lovers will have a field day walking through native Colorado plants, international gardens, and playing around in the interactive science pyramid. Visit the Botanic Gardens website for free admission days, their wildly popular summer concert series and more seasonal events. The York Street location is close to downtown, while the Chatfield Farms garden is about 30 minutes south in Littleton.
Tattered Cover has been a much-adored fixture since 1971. The LoDo location features a cafe and a number of comfy couches and chairs that invite you to sink in and spend some quality time here. Even if you're not a bibliophile, Tattered Cover is a local landmark definitely worth a visit.
Climb the State Capitol Steps
Denver gets its nickname as the Mile High City thanks to the high elevation. To truly stand one mile high from sea level, you'll have to walk up to the 13th step of the State Capitol building. If you're there during the week, take advantage of the free tours to learn more about the history of Denver, and to climb all the way up in the building's golden dome for fantastic views.
One of the greatest parts about Denver is how bike-friendly it is; there are over 80 miles of dedicated, paved bike paths. B-Cycle stations are peppered all over the city, with options for a 24-hour or three day bike rental pass. The Greenway Trail runs through downtown Denver along the South Platte River, with markers and plaques featuring info history buffs will appreciate. Just keep your ride under 30 minutes and park it at a B-Cycle station to avoid an overtime fee. Take a little ride, stop for a refreshment — it's a great way to cover a lot of ground.
Catch Some Live Music
Every neighborhood in the Mile High City has at least one awesome music venue. If you're into indie rock, hip hop, classic rock tribute bands, or '90s music dance parties, there's a place you can find it. Ophelia's Electric Soapbox, Larimer Lounge, Ogden Theatre, the Fillmore Auditorium, and the Bluebird Theatre are some of the many noteworthy venues to check out.
It's best known as one of the most breathtaking places to see a concert, but there's much more to do here. The open-air amphitheater, which was officially named a National Historic Landmark in 2015, hosts the popular fitness class Yoga on the Rocks, as well as movie screenings with its Film on the Rocks series. Red Rocks is an epic place for a workout on your own, with several trails weaving through the — you guessed it — sandstone red rocks, and the amphitheater is typically open in the morning if you're eager to do some stair running. It's about 30 minutes outside the city, but if you've got access to a car during your visit, this is a can't-miss.
Take a Day Trip
OK, this is a weekend guide to the city of Denver. But there are so many adorable Colorado mountain towns a short drive away that need an honorable mention! Stroll Pearl Street in eccentric Boulder, make like Buffalo Bill and head to Golden, or opt for a serious outdoor adventure at Rocky Mountain National Park. The options for day trip destinations near Denver are actually overwhelming. It doesn't matter what time of year you choose to visit, because this state is always stunning.